Courts put domestic disputes on hold to save marriages
By Cao Yin | China Daily | Updated: 2018-08-13 08:24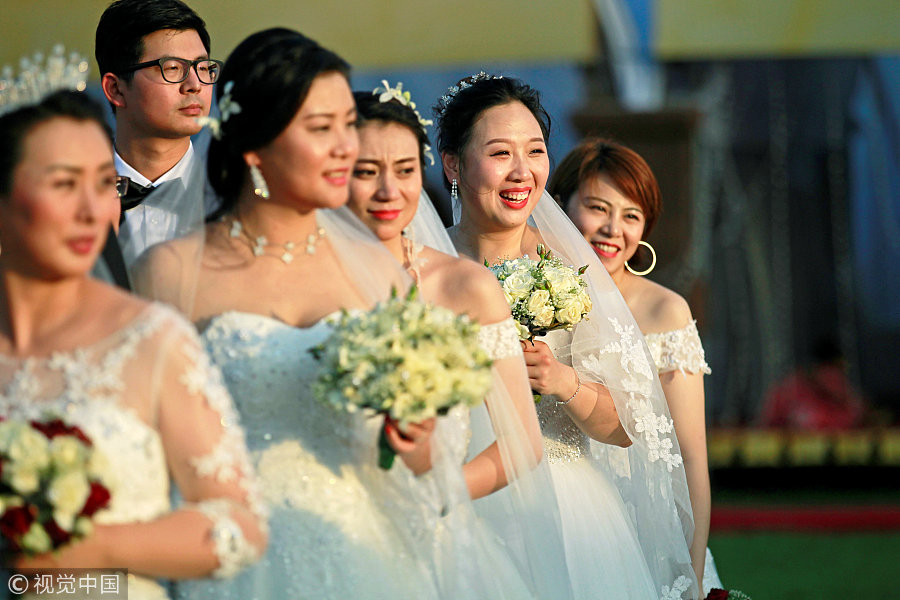 Tribunals are imposing 'cooling-off' periods to allow potential divorcees to reconsider. Cao Yin reports.
In March, a couple in Anhui province filed for divorce at a court after a number of arguments about trivial family matters. However, instead of granting their request, the judge imposed a "cooling-off period" of one month to give the couple time to reconsider.
The judge at Yixiu District People's Court in Anqing city urged the couple to cherish life with their family, and took time to explain the problems that could arise regarding the allocation of property and child support if the divorce was granted.
Four weeks later, the couple returned and told the court that they were dropping the case because they had decided to remain married.
"Some couples, especially younger ones, are more susceptible to impulsive break ups. The cooling-off period allows them to think twice and solve their disputes sensibly," read a statement released by the court.
In the past two years, cooling-off periods - lasting from two weeks to three months - have been imposed on couples filing for divorce in 118 courts in places as widespread as Beijing and the provinces of Sichuan and Shandong.
The move is part of a two-year pilot program to reform hearings involving domestic disputes implemented by the Supreme People's Court in 2016. During the period of reflection, courts do not deliver a verdict; instead, they investigate the family's situation or offer couples marriage guidance.
At the end of last month, the maximum duration of the cooling-off period was officially limited to three months and written into a guideline for handling domestic dispute cases issued by the top court. Psychological assistance and social workers' surveys of troubled families were added to the guideline at the same time.