Online tool eases trade tariff puzzles
By He Wei in Shanghai | China Daily | Updated: 2018-08-13 08:47
Shanghai offers importers quick FTA info on duties, saving them money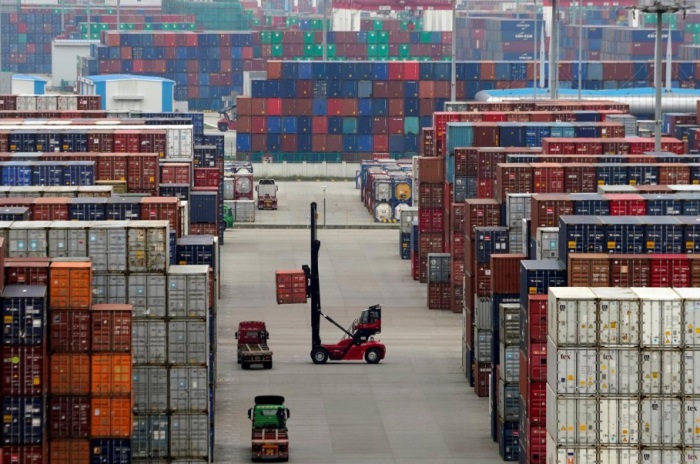 Shanghai has launched a web-based intelligent tax inquiry system to help companies reap the most from free trade agreements.
The system, dubbed Smart FTAX, highlights efforts to catapult the city to the forefront of trade liberalization, following on its rollout of a 100-point circular in July to further open up the economy.
Smart FTAX, the first system of its kind in China, aims to give importers and exporters quick know-how into existing trade agreements and help them properly file the documents needed to gain tariff exemptions under various international free trade agreements, according to officials.
"China has signed 18 regional trade agreements involving 64 trading partners. But many companies have said they haven't made full use of the FTAs simply because they do not understand whether their goods are eligible for preferential tax rates," said Shang Yuying, director of the Shanghai Commerce Commission.
Gao Rongkun, the head of Shanghai Customs, said, "The strict and complicated rules on goods' country of origin laid out in FTAs have in effect kept many enterprises from benefiting from lowered tariffs".
The rules of origin determine whether a product qualifies for preferential tariff treatment under an FTA, said Li Li, chief expert at the operations center of Asia Pacific Model E-port Network. APMEN is an intergovernmental initiative to promote trade facilitation across the region and the developer of Smart FTAX.
"The rules determining country of origin can be simple if the product is simply manufactured and assembled primarily in one country. But when a finished product includes components originating in many other countries, things can get complicated," she said.
After companies fill in the required information, Smart FTAX gives them a one-stop source of information on merchants and duty inquiries, country of origin verification and other related services. The system also suggests alternative sourcing options through which more favorable tax rates are applicable under different FTAs, therefore trimming companies' costs.
"Prior to the system, enterprises needed to hire law firms to conduct such services, a usually too-costly burden for smaller companies," said Huang Feng, director of the APMEN operations center.
The system currently handles import-related inquiries, but it will be expanded to cover import and export in all valid FTAs concerning China by June, according to authorities.
Gao Qiang, general manager of Shanghai Ruijia Industry Co Ltd, an electric tools exporter, said, "We will definitely take a look at the system, which could simplify procedures and make the complicated terms rather understandable for companies".
According to the World Trade Organization, 85 percent of global trade happens outside the United States, and over half of Asia's total exports are currently within Asia.
Smart FTAX is one of the Shanghai municipal government's key undertakings in trade facilitation this year. The system's developers said they plan to promote it for more countries and economies during the China International Import Expo in November.