Musical makeovers
By Chen Nan | China Daily | Updated: 2018-08-15 08:51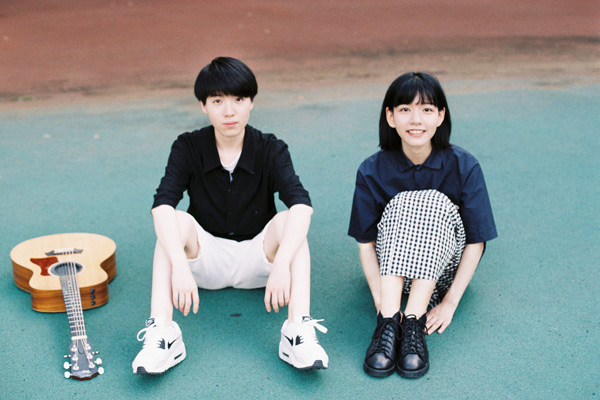 A reality show is giving bands a chance to rework pieces by their rivals in the business, Chen Nan reports.
In June 2017, one year after they graduated from the Zhongnan University of Economics and Law in Wuhan, Hubei province, the pop duo Landlord's Cats-comprising two 24-year-old female members: singer-songwriter Wang Xinyi and guitarist Wu Peiling-released a song online called Next Stop, Chashanliu, which was inspired by their campus life.
Now, the pair, who started singing as a duo in their second year of university, has built a fan base with their easy-listening original material, and among their fans is Guo Beibei, who is lead vocalist and songwriter of Beijing-based band, Sir Deer.
Guo, who graduated from Beijing Forestry University and majored in horticulture in 2006, adds that the song reminds him of his days in university.
"I am impressed by their lyrics, especially when they sing, 'My bus is stuck in a traffic jam for an hour and I have spent an amazing hour doing nothing'," says 35-year-old.
"This is exactly what I did as a student traveling between my home and university.
"During that one hour, I listened to various kinds of music and used to daydream."
In early June, the two bands-Sir Deer and Landlord's Cats-were invited by the Chinese music streaming service, NetEase Cloud Music, to participate in the second season of reality show Music Friends, which pairs 12 Chinese singer-songwriters and bands into six groups and gets them to create a new version of each other's songs.
For the current season, Guo picked Next Stop, Chashanliu and Landlord's Cats went for one of Sir Deer's most popular hits, Chunfeng Shili (10 miles of spring breeze).
In their version of the Sir Deer song, Landlord's Cats have added violin and cajon to the music arrangement, which gives it a soft and sensitive female touch.