China rebukes Japan after Abe sends donation to war shrine
By ZHOU JIN | chinadaily.com.cn | Updated: 2018-08-15 17:03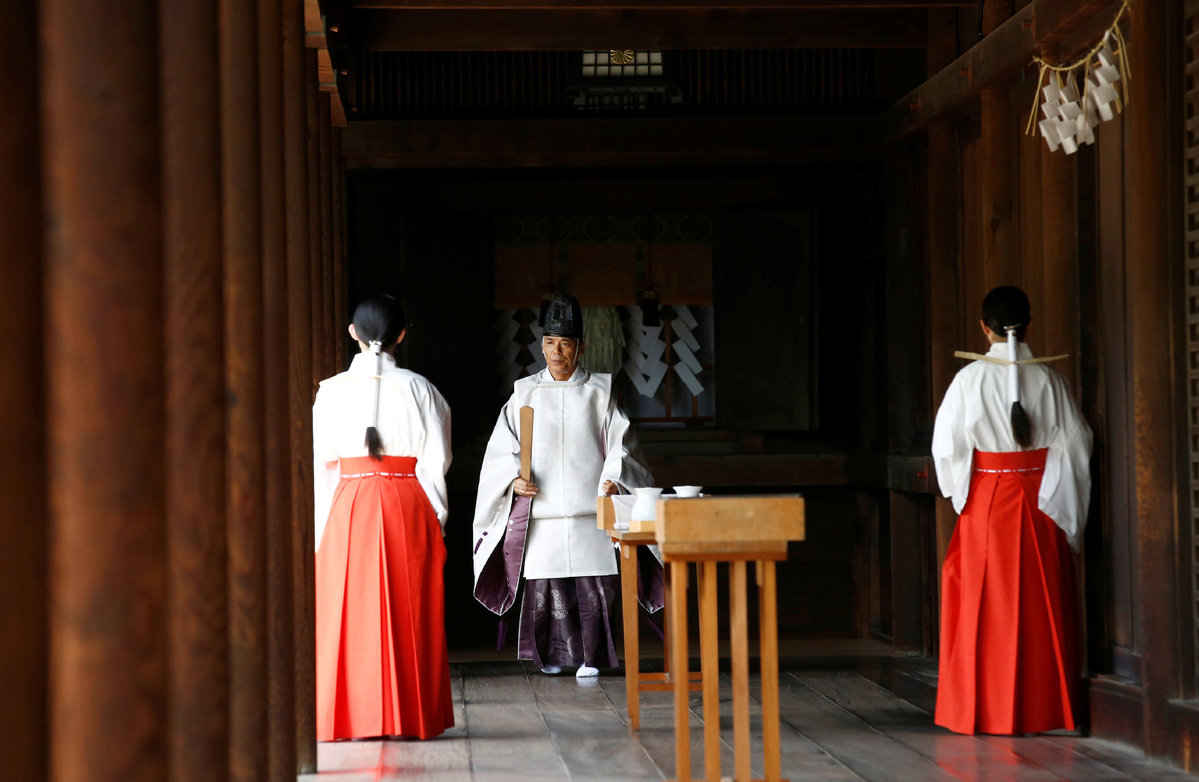 China on Wednesday urged Japan to squarely face and reflect on its history of aggression after Japanese Prime Minister Shinzo Abe sent a ritual donation to the war-linked Yasukuni Shrine.
The shrine honors Class-A convicted war criminals who were directly responsible for the war of aggression and China firmly opposes the wrongful practice of sending a ritual donation, Foreign Ministry spokesman Lu Kang stressed in an online statement.
China demanded that Japan takes practical actions to gain the trust of its Asian neighbors and the international community, he said.