Shanghai event showcases China's progress in ballet
By ZHANG KUN | China Daily | Updated: 2018-08-17 08:00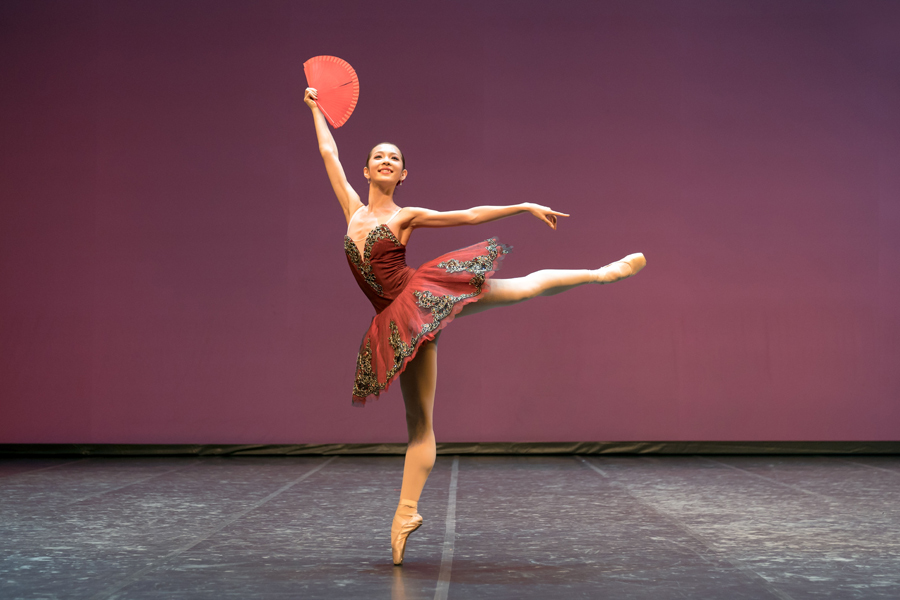 The recently concluded 6th Shanghai International Ballet Competition showcased the progress that Chinese ballet has achieved over the past few decades.
The competition, which took place at the Shanghai International Dance Center from Aug 3 to 11, featured 95 dancers from 15 countries and regions.
Chinese dancer Shi Yue, 22, from the Royal Winnipeg Ballet of Canada and Ao Dingwen, 24, a ballerina from the Liaoning Ballet, won gold in the senior division; while 17-year-old Li Siyi, also a ballerina from the Liaoning Ballet, took gold in the junior division.
The top prize, the grand prix, however, was not awarded this year.
This year, 40 overseas dancers featured in the quarterfinals that took place in Shanghai over Aug 3-11, and 45 of the 95 contestants had previously won international awards for dancing.
Shi, for example, was a student at the school attached to Liaoning Ballet when he won a prize at the USA International Ballet Competition in Jackson, Mississippi, in 2014.
The Royal Winnipeg Ballet, the oldest ballet company in Canada, then offered him a job, and he is now a second soloist with the company.
Speaking about his award, he says that winning in Shanghai was like "an affirmation for my future, and testimony to my improvement".
Shi aims to be a principal dancer at the Canadian company. Eventually he hopes to become an international star like his idol Daniil Simkin, a principal with the American Ballet Theatre.
Speaking about Chinese dancers, he says they have outstanding technique, but they need to work on their artistic expression and performance skills.
Frank Anderson, the former artistic director of the Royal Danish Ballet, was chairman of the jury this year, which comprised established ballet dancers, ballet company leaders and officials from other international ballet competitions.
Anderson has been following Chinese ballet for the past 23 years. And there was a time when he believed that Chinese dancers were the "best-kept secret" on the international ballet scene, but now things have changed, he said.