Thailand invites Chinese entrepreneurs to invest in Eastern Economic Corridor
Xinhua | Updated: 2018-08-27 10:28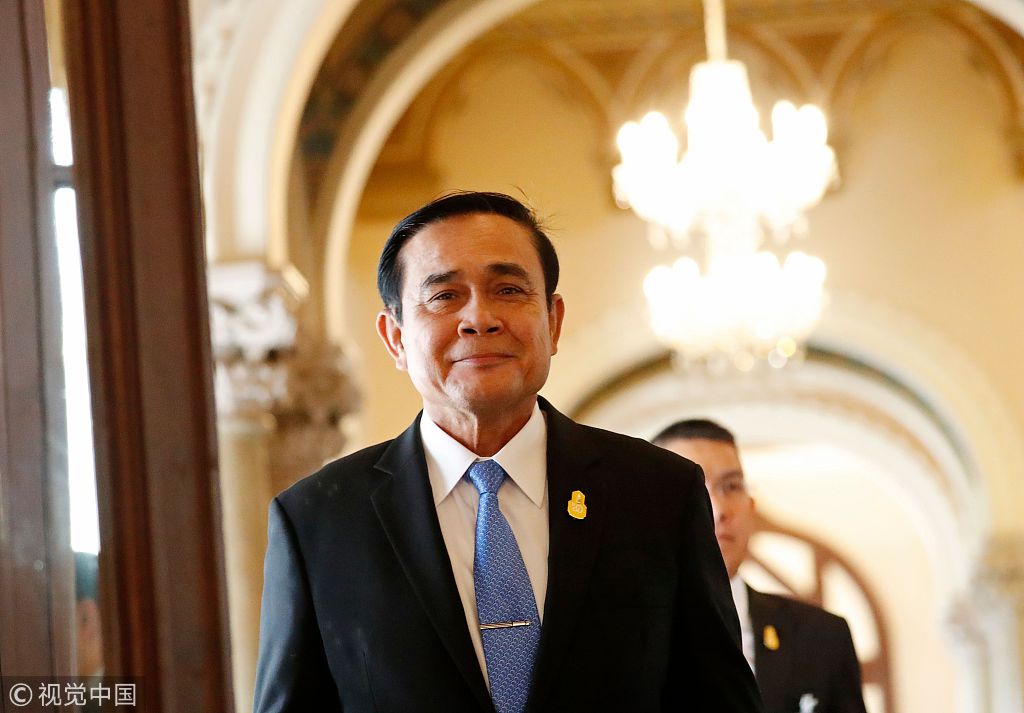 BANGKOK - Kanit Sangsubhan, secretary-general of the Thailand's Eastern Economic Corridor(EEC) Office introduced the EEC project to a group of Chinese entrepreneurs in Pattaya city and invited them to invest in infrastructure, new industries projects on Saturday.
Kanit told the delegation of hundreds of Chinese entrepreneurs during the event "Thailand and China Belt and Road Initiative Connectivity for the Future" that the EEC, covering three southeastern Thai provinces, namely Chachoengsao, Chonburi and Rayong, aims at developing the area into a leading economic zone in Thailand and in the ASEAN region.
Kanit said many infrastructure projects such as a $5.7 billion high speed rail project, a $5.7 billion airport project, ports, are to be implemented in EEC to boost investment in 10 target industries and all these infrastructure projects are to be conducted by public- private partnership.
Some Chinese companies already bought ToR document of the EEC high speed rail project which links Don Mueang airport in Bangkok with Suvarnabhumi airport in Samut Prakan province and U-Tapao airport in Rayong province, he mentioned, adding that the winner would be decided in this year.
Kanit also mentioned ToR document of U-Tapao international airport and two ports will also be released soon in this year.
He said Chinese companies, good at conducting infrastructure projects, are welcomed to invest in U-Tapao international airport, the high speed rail, Laem Chabang port, Map Ta Phut, and digital infrastructure projects and also in industries including digital, robotics, aviation and logistics, the next-generation automotive, etc.
He also said Chinese companies are experienced in developing new cities and they are also welcomed to join the development of digital smart cities inside the area.
In his speech, Kanit also mentioned the Southern Economic Corridor (SEC) development project approved by Thai cabinet a few days ago, which will be piloted in four southern provinces, namely Chumphon, Ranong, Surat Thani, and Nakhon Si Thammarat.
According to him, the project includes the development of Ranong Port as an important marine gateway to Myanmar, Bangladesh, India, and Sri Lanka and Europe and there would rail linkage between EEC and SEC so goods manufactured in EEC can also take advantage of the port to be developed in SEC, which is faster than transporting through malacca strait.
EEC is a flagship project put forward by current Thai government to as a crucial part of plan to develop Southeast Asian country into a developed country.