Agricultural Bank of China reports 6.63% rise in net profit
By Jiang Xueqing | chinadaily.com.cn | Updated: 2018-08-29 10:53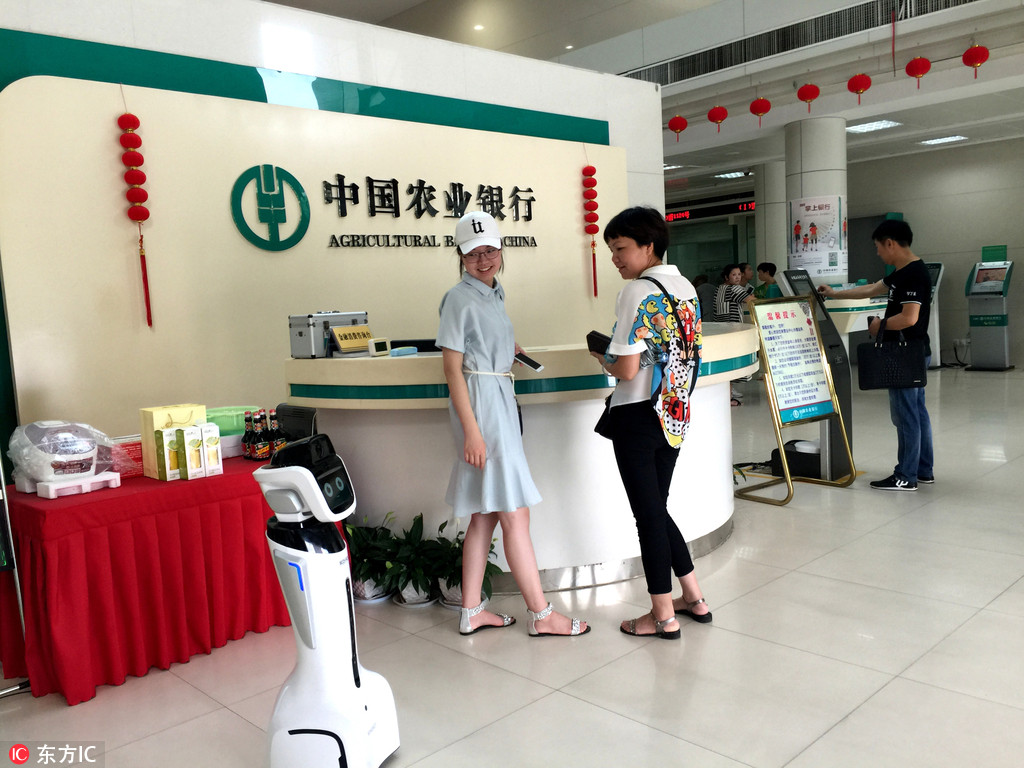 Agricultural Bank of China Ltd recorded a 6.63 percent year-on-year growth in net profit attributable to equity holders of the bank in the first half of this year.
Net interest income of the bank increased by 10.65 percent to 233.83 billion yuan ($34.38 billion) year-on-year during the six months ended June 30. Its net interest margin rose 11 basis points to 2.35 percent.
The bank said in an announcement on Tuesday it enhanced the pricing management for loans and continued optimizing the structure of credit assets, which resulted in an increase in the average yield of loans. In the meantime, yields of non-restructuring-related debt securities and amounts due from banks and other financial institutions increased due to various factors including tightening liquidity in the market. These factors led to the increase in net interest margin.
Both the balance of non-performing loans and the NPL ratio declined. As of June 30, the balance of non-performing loans decreased by 4.19 percent from the end of last year to 185.9 billion yuan, and the NPL ratio dropped by 19 basis points to 1.62 percent.
However, the balance of special-mention loans, potentially weak loans presenting an unwarranted credit risk, increased by 1.27 percent to 355.27 billion yuan.