Chinese State Councilor meets Japanese guest
Xinhua | Updated: 2018-08-30 09:30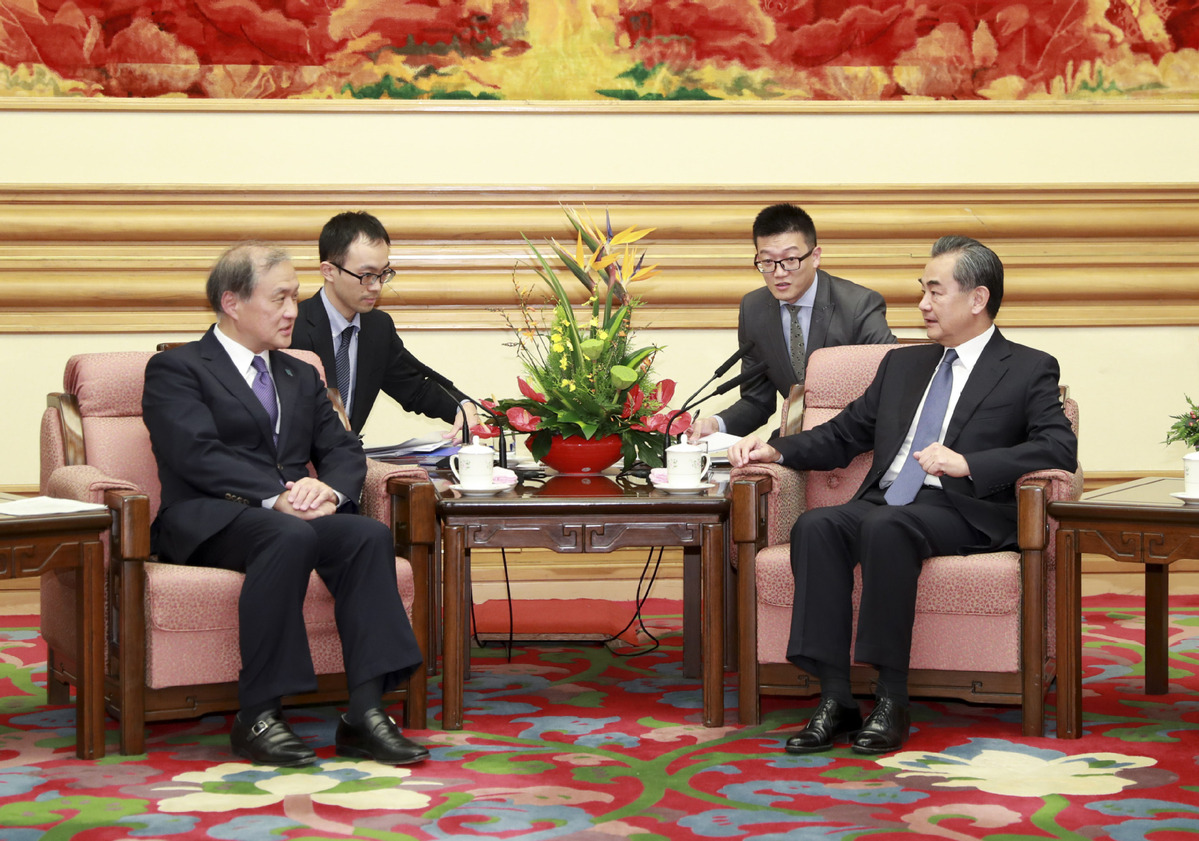 BEIJING -- Chinese State Councilor and Foreign Minister Wang Yi met with Japanese Vice Foreign Minister Takeo Akiba here Wednesday.
Noting that Chinese Premier Li Keqiang's visit to Japan in May put bilateral ties back on track, Wang said the momentum of improvement in bilateral relations, which had gone through twists and turns, is worthy to be cherished.
This year marks the 40th anniversary of the signing of the China-Japan Treaty of Peace and Friendship. Wang said the two countries should adhere to the four political documents and the four-point principled agreement signed between the two sides and safeguard the political basis for bilateral ties.
China stands ready to expand practical cooperation with Japan on innovation and the third-party market, and promote the building of the East Asian Economic Community as well as the regional integration process, he said.
For his part, Takeo Akiba said the Japanese side was happy to see that bilateral ties are back on track and is willing to work with China to promote the advancement of bilateral ties.