Ethiopia inks Belt, Road agreement
By Hu Yongqi | China Daily | Updated: 2018-09-04 09:18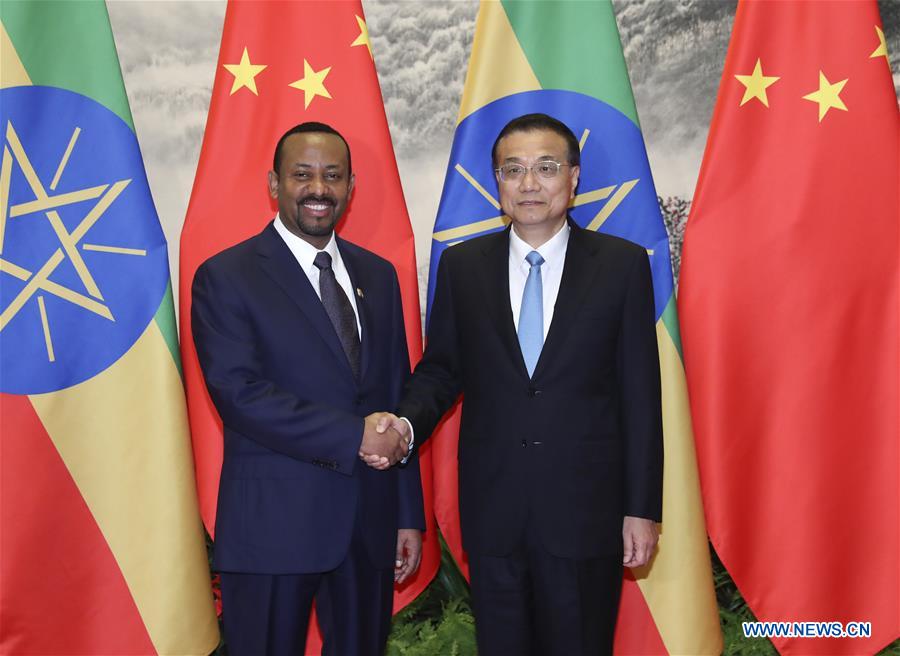 China and Ethiopia signed a memorandum of understanding on Monday to promote cooperation under the framework of the Belt and Road Initiative, with the event witnessed by Premier Li Keqiang and his visiting Ethiopian counterpart, Abiy Ahmed Ali.
Other agreements inked cover bilateral economic and technological cooperation, food aid and soybean imports from the African nation.
Ethiopia has been one of China's comprehensive strategic partners on the continent, said Li, during a meeting with Abiy before the signing ceremony.
Both countries enjoy high-level bilateral trust and have supported each other in their core interests and major concerns, and both choose their own development paths suited to national conditions, Li said.
The premier said China attaches great importance to its relations with Ethiopia and will work with the African country to move forward their mutually beneficial cooperation to a new stage.
The two countries are highly complementary and should promote their cooperation based on market rules and business principles, Li said. Chinese companies are encouraged to invest in Ethiopia, and cooperation in human resources should be expanded while transportation infrastructure projects should be carried out in a smooth way, he said.
China is pleased to see stability and peace in East Africa and would like to strengthen exchanges and coordination with Ethiopia in international and regional affairs to better safeguard the interests of both countries and other developing nations, Li said.
The premier said China is willing to work with African countries to further enhance solidarity and cooperation and achieve mutual development.
In response, Abiy said China has been a solid partner. With China's support, Ethiopia and the African continent have seen consistent development and progress, he said.
Chinese companies play an increasingly important role in Ethiopia's social and economic development, Abiy said. Ethiopia is willing to boost cooperation with China in human resources, energy, highways, railways and other infrastructure, he said, adding that the business environment in his country will be improved and Chinese companies are welcome to invest there.
Li visited Ethiopia in May 2014, and Abiy is on an official visit to China to attend the 2018 Beijing Summit of the Forum on China-Africa Cooperation taking place on Monday and Tuesday.