China, Japan obliged to defend multilateralism, intl trade: Chinese FM
Xinhua | Updated: 2018-09-28 15:07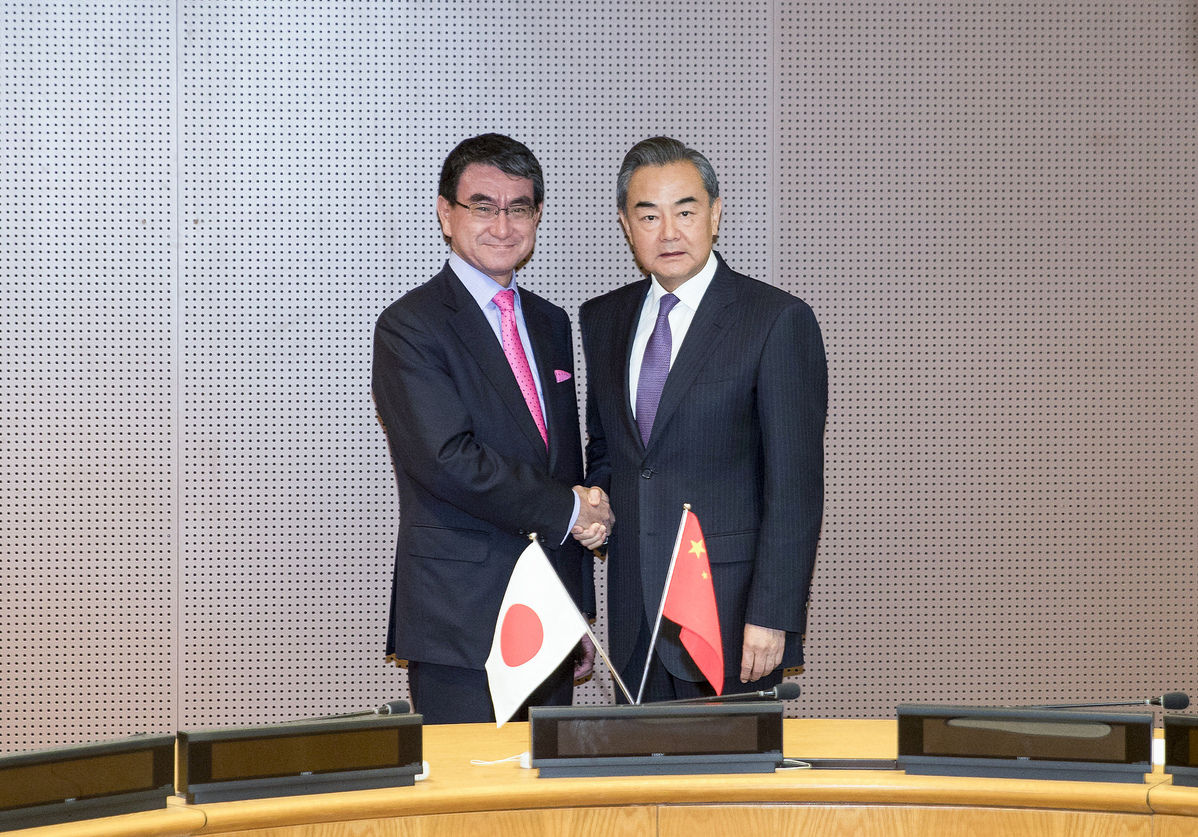 UNITED NATIONS - Chinese State Councilor and Foreign Minister Wang Yi said Thursday that both China and Japan are obliged to defend multilateral system and international trade.
Wang made the remarks when meeting with Japanese Foreign Minister Taro Kono on the sidelines of the United Nations General Assembly's 73rd session.
During the meeting, Wang said that as important neighbors and major economies, China and Japan should be jointly committed to multilateralism, maintain the international trading system, and safeguard international laws and rules.
China is willing to expand mutually beneficial cooperation with Japan in such areas as economy and trade, finance and innovation, and increase exchanges between youths and local governments, he said.
He added that the two countries have been engaged in a slew of active interactions for some time, and that they should value and protect such hard-won momentum, seek common grounds and manage disputes, so as to secure a stable and healthy bilateral relationship.
In achieving this, both nations need to draw lessons from the past ups and downs and even regressions in their ties, and address properly the problems hampering the healthy development of bilateral ties, such as issues concerning Taiwan and history, Wang said.
The Japanese side should put into practice its positive cognition that China's development is an opportunity for Japan, Wang emphasized.
Kono said it is a bliss to see bilateral ties have returned to normal.
The two countries share key responsibilities for regional peace and stability, and the significance of improving bilateral ties exceeds the bilateral scope, he said.
Kono expressed his appreciation to China for sending regards to Japan when his country was hit by a typhoon and an earthquake earlier this year.
Japan is ready to work with China to strengthen collaboration in various fields, properly handle disputes, and get fully prepared for the further development of bilateral ties, he said, adding that Japan hopes to enhance exchanges with China on international and regional issues.