Abe's visit to chart course for ties with Japan
By BU YINGNA/XIN XIN | China Daily | Updated: 2018-10-15 08:01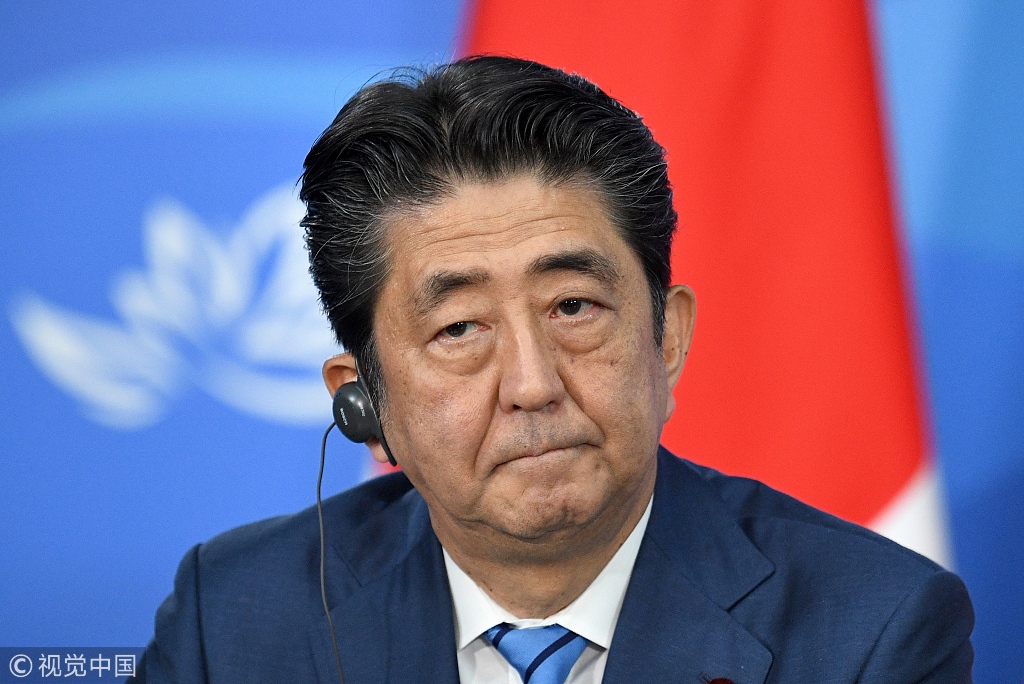 Chinese leaders and Japanese Prime Minister Shinzo Abe are expected to chart a new course for the bilateral relationship amid a complicated global situation during the latter's upcoming China visit later this month, said a veteran Japanese politician.
This year marks the 40th anniversary of the signing of the China-Japan Treaty of Peace and Friendship, and of China's reform and opening-up.
On Friday, Beijing announced Abe's visit, the first by a Japanese prime minister in seven years, which is scheduled from October 25 to 27. President Xi Jinping met with Abe in September in Russia and Premier Li Keqiang made an official visit to Japan in May.
Former Japanese prime minister Yasuo Fukuda even forecast that "a chance still exists" between China and the United States to ease the worsening trade friction.
During Abe's visit, talks are expected to touch upon "various important issues", said Fukuda during an interview in Beijing on the sidelines of the fourth round of dialogue between Chinese and Japanese entrepreneurs and former high-level officials.
"The basic theme should be in what direction the future cooperation between Japan and China will develop."
Fukuda, a longtime bridgebuilder between China and Japan, said the direction of the bilateral relationship will be important not only for China and Japan, but also for all countries in East Asia and the rest of the world.
"The Sino-Japan relationship is a key factor for the overall stability of Asia. This visit should be a process of confirming such recognition, which possesses symbolic significance," said Fukuda.
He also expected a steady bilateral relationship to stabilize the situation in Asia.
"If the two countries can maintain a stable economic situation, then the rest of Asia might get confidence as well," he said.
On the contrary, if tension emerges between Japan and China, then Asian countries will start to worry.
"We should not strike fear into anyone," said Fukuda. "We need to take various actions concerning the world situation and neighboring countries."
Fukuda was convinced that as the world's top three economies, the US, China and Japan need to jointly counter protectionism, adding that as long as patient and sincere negotiations can be conducted, there is still a possibility to achieve a new consensus and compromise between China and the US.
Fukuda said he is very much looking forward to some good results through dialogue as soon as possible between China and the US, and problems might require several rounds of negotiations.
He said both sides should exercise tremendous patience to go through the dialogue process while the negative impact of such a process on other countries should be minimized, and a sense of responsibility must be used in dialogue and negotiations.
"Such opportunities are still there," Fukuda added.