BRI from a Nepalese perspective
By Jham Kumar Bishwakarma | chinadaily.com.cn | Updated: 2018-12-15 15:33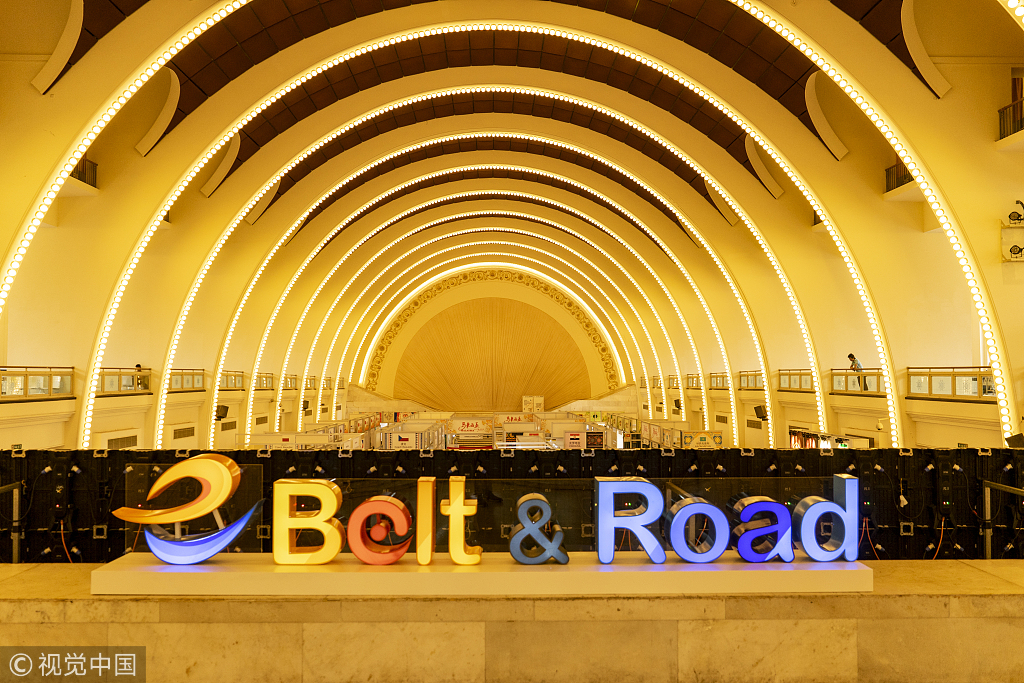 Established by president Xi Jinping in 2013, the Belt and Road Initiative (BRI) is one of China's most ambitious cross-border connectivity projects in the 21st century. BRI, it is projected, will connect more than 65 countries in Asia, Europe and Africa by land and maritime networks. It is a roadmap of shared development in terms of trade, commerce, investment and infrastructure development. One of the countries that stands to benefit from BRI is Nepal.
Prithvi Narayan Shah the Great (1723-1775), founding-father of modern Nepal, described the country as a Dui Dhunga Bich ko Tarul (a yam between two boulders), China and India. The yam cannot expand as it wishes but it can strengthen its shape and size. Due not to its land mass but location, Nepal's participation in BRI was inevitable. The country sits in a "geo-strategically important position in the Himalayas between India and China", China being a rising power in the world and India a potential rising power.
Nepal however could not benefit from the development of China and India due to domestic problems. It has suffered, on the one hand, from a lack of understanding among its political parties on foreign policy, and foreign investment, and mounting Indian and western interference on the other. What Nepal will achieve from BRI will be determined by how the country maneuvers its domestic issues.
Nepal formally became part of BRI on May 12, 2017. Nepal and China signed a memorandum of understanding on the framework agreement on the One Belt One Road (OBOR) initiative. This was significant for Nepal. Firstly BRI is a major project established by one Nepal's neighbors, China, which shares a 1,414-kilometer border with the country. Secondly BRI is one of the biggest projects in the history of mankind in terms of infrastructure development – it stands to bring drastic changes in trade, commerce, and investment.
Everything has its pros and cons. For Nepal, a small country between two giants, BRI brings opportunities as well as challenges.
Despite being sandwiched between China and India, Nepal is far behind in terms of economic, social and technological development. It has failed to take advantage of what China is doing in the fields of economic and technological development. The country has also been entangled in India's sphere of influence, particularly politically.
In terms of opportunities, one of the basic needs for investment and production is accessibility in the market. For Nepal BRI will open the door to the international market and encourage investment in production. There are major opportunities for investment in the hydro and tourism, and industries. It has been estimated that Nepal's hydropower potential is about 83,000 megawatts. Its currently installed hydropower capacity however stands at about 1,000 megawatts. Agriculture is considered the foundation of the Nepalese economy. The country however cannot move toward self-dependence based on agriculture due to a lack of modernization in the production system.
The tourism industry brings huge potential for Nepal. Lumbini, the birthplace of Buddha, could not only be a tourism hub but also a destination for peace seekers. If BRI included Lumbini in its project and helped connect it with the rest of the world, it could be one of the famous tourist destinations across the world for Buddhists and non-Buddhists alike. This potential has not been harnessed because of the lack of infrastructure in transportation, electricity and other facilities. If Nepal can improve its infrastructure such as highways and railways through BRI, it could create significant opportunities in trade and investment in hydropower and agriculture, as well as tourism.
The development would bring challenges too. Nepal is 66 and 22 times smaller than China and India, respectively. Its population is 48 and 46 times smaller than China and India, respectively. That considered Nepal may face challenges after BRI in environmental protection, security, and employment.
Being a landlocked country, Nepal has limited geographical and natural resources. It has suffered from climate change. A report has stated that by 2035, about 1.5 billion people in the world will be affected by a lack of water sources as a consequence of the Himalayan glacier melting. As a small country between two industrial powers, Nepal has to protect its environment and natural resources along with developing its infrastructure.
Security is a major issue across the world, domestically as well as internationally. BRI would create opportunities in infrastructure development, interconnectivity, trade, commerce, investment and movement of people. The high-volume movement of people from one place to another could also create security threats. With infrastructure development, trade, commerce, and investment, the movement of people will also grow, which will ultimately create challenges in national security, employment, and petty business. Considering its size, geography, demography, and economy, and as a landlocked country, Nepal cannot compete.
It does not mean BRI is only a challenge for Nepal – it brings opportunities too. How Nepal manages its domestic issues will be crucial, as will how Nepal grabs the opportunities that will come with BRI, and how the country will face the challenges pre and post BRI.
The author is a PhD fellow from Nepal, studying at the School of Politics and International Studies (IPIS), Central China Normal University (CCNU).