Weibo plans to increase content-driven e-commerce investment
By Ouyang Shijia | China Daily | Updated: 2018-12-25 10:22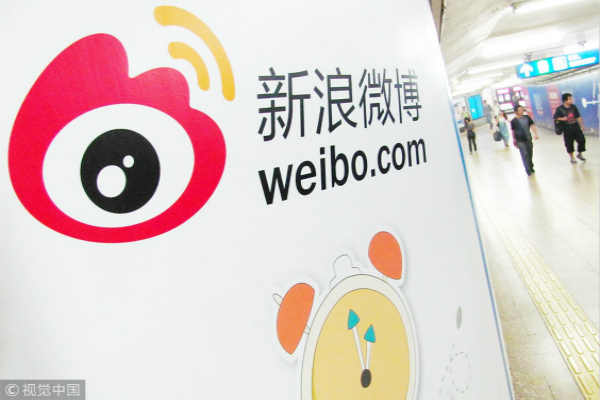 Weibo Corp, a leading social media platform, is investing 2 billion yuan ($290 million) to support content-driven e-commerce, multichannel networks, online celebrities, actors, entertainers and agencies in the next two years, as it attempts to better cater to the tech-savvy younger generation.
"By September this year, China had nearly 1.12 billion monthly active mobile internet users, which is close to saturation point," said Wang Gaofei, chief executive officer of Weibo.
"The competition has shifted from expanding user scale to increasing the time users spend on app usage. Users will abandon the products that fail to meet their real needs and wants. To consolidate our leading position in the content market, we will continue to improve product functions, enhance content capabilities and empower producers."
The microblogging platform claimed it now has 446 million monthly active users, of which 93 percent are mobile users. Among all the users, people under the age of 30 account for more than 80 percent.
Weibo's senior vice-president Cao Zenghui said the platform has seen a growing number of active content producers.
The company specifies the actual number of content producers with more than 20,000 Weibo followers, saying their tribe has increased by 37 percent year-on-year to 700,000 this year. The number of producers with over 500,000 followers reached nearly 50,000, up by 60 percent on the previous year. On average, netizens post more than 130 million messages and over 1.5 million videos on Weibo per day.
After years of development, Weibo has established its content-driven and fans-driven business model. It claimed content producers on Weibo obtained 26.8 billion yuan this year, most of which came from e-commerce sales.
Weibo also said it will particularly focus on vertical ecological construction, videos and content business ecology next year.
Han Kun, chief executive officer of popular video sharing platform Miaopai, said the blossoming mobile internet will bring both opportunities and challenges.
"Users will choose high-quality stuff from the numerous videos and other content. Producers need to be innovative and offer content that meets viewers' specific needs. Platforms will need to adhere to positive values and regulate operations in a more efficient way, thus creating a better environment and fostering fair competition."
For the quarter that ended Sept 30 this year, Weibo said net revenues increased by 44 percent year-on-year to $460.2 million. Advertising and marketing revenues were $409.3 million, up 48 percent on a yearly basis.
Karen Chan, an equity analyst at Jefferies Group LLC, said Weibo will step up its efforts to attract top content creators, and enrich content consumption through its upgraded video-focused app and Yizhibo acquisition.
"As video remains an important driver of content consumption, Weibo will be launching its upgraded app in the coming quarters, which further promotes video as a primary access point and features premium video content with intellectual property rights-related products or by top key opinion leaders."