Huawei's rotating chairman Ken Hu speaks to global media
chinadaily.com.cn | Updated: 2018-12-26 11:37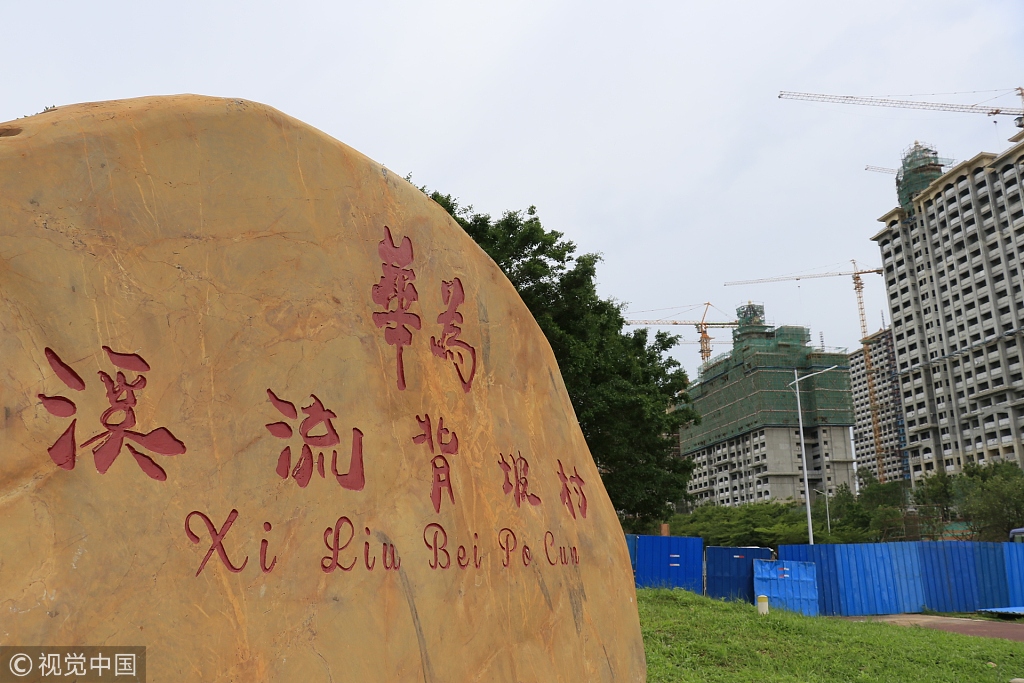 Sijia Jiang, Reuters: Whether Huawei would recruit new people or open new labs?
Ken: This investment will cover a lot of areas, including organization and people. For example, we will bring on board more people, especially talented people in software security. We will also improve our facilities at the labs. We will also revisit and improve our processes. At the same time, as part of this effort, we also need to change the mindsets of tens of thousands of our R&D engineers, so that they know security and trustworthiness is part of the important commitment we make to our customers.
Edwin Chan, Bloomberg: I think my colleague has asked this already, but I'm gonna ask a lot more specifically. So we know a lot of carriers are considering or have already decided to rip out Huawei equipment or steer clear of Huawei equipment for 5G. So, specifically, is Huawei confident of sustaining its growth? I know you said your revenue is gonna surpass 100 billion US dollars this year. But are you confident in maintaining your growth rate given the actions that I just described? And, then also, just more philosophically, I think you would agree that Huawei is at a very critical juncture in its history. You know, you are just on the cusp of becoming a 5G power. And then this happened. So, I understand that in some ways it's a technical issue. There are also many who would argue that Huawei is already technologically superior in 5G. But I think the greater concern is more a motivational issue or an issue of your independence. How do you address that?
Ken: We are not seeing as pessimistic a picture as was described just now. We didn't see operators saying they want to swap out Huawei equipment or they want to stay clear from Huawei. On the contrary, out of the hundreds of operators we work with in the world, almost all of them are saying they want to work with Huawei, using Huawei equipment for their 5G networks, because they know we are the best. Only by using the best equipment can they build up their 5G networks faster and can they build up their 5G networks in a more cost-competitive way.
It's like a race. There are several runners on the field and now we are in the leading position. And I think leading runners should have every reason to be confident about the future. And we are confident that we will be the first one to hit the line.
And you also talked about independence. And I think the most convincing way is to let the facts speak. And over the last 30 years we have been providing services to telecommunications industry and our track records in all different aspects have proven our independence.
I think it's not necessary to always dwell on fear or speculations without any facts. Having said that, it definitely does not mean we don't value other voices or concerns around Huawei's openness, transparency, and independence.
Therefore in the past and in the future we will continue to adopt a transparent approach in proactively communicating with all stakeholders on all of their legitimate concerns, by providing more information that they need.
Yang Yuan, Financial Times: Thank you very much. You mentioned there were geopolitical concerns rather than real technical concerns. Underlying some governments' concerns of 5G safety in Huawei, you mentioned this in the context of the US. But do you think the same geopolitical concerns are also motivating countries, Japan, or more recently the Czech Republic, or even BT in its vision strip Huawei equipment out of its core network? Would you say these countries are also being politically influenced perhaps by US political concerns? Or do you think those countries concerns are coming from genuine technical concerns? And to ask a more specific question on that point, the UK's oversight board, the FCC we just discussed concluded in July that Huawei's safety standards were below industry standards. Do you think this was a technical finding or do you think it was motivated by politics as well? And it was a technical finding then why were you not prepared for it?
Ken: Let me first respond on the BT issue. We are working with BT for over 10 years. We are very good partners to each other. We have provided a large number of equipment, both fixed line and wireless to BT.
From the very beginning of the Huawei-BT collaboration we had very thorough discussions around the whole strategy before network deployment and specifically where to introduce Huawei equipment into BT's networks.
Regarding 5G technology, BT fully recognized Huawei's leadership as exemplified by the chief architect's remarks, that Huawei is the only one, the only true 5G supplier now in the market. Therefore it is definitely not the case that BT out of technical pressure decides to swap out Huawei's core equipment.
All of our collaboration with BT will follow this pre-agreed network deployment strategy, between Huawei and BT.
This year's OB report included the areas where Huawei needs to improve on the technical capability side. We attached great importance to this, and value the viewpoints and perspectives in this report.
On the one hand we have very active discussions with UK operators and also regulators to study and explore our action plans to improve based on those findings.
At the same time, we have also started our internal actions. And I would say over the last couple of months and less than half a year, the progress across all different dimensions has been quite encouraging.
Eunice Yoon, CNBC: OK. President Trump has shown that he enjoys engaging directly with executives and we have seen that with Jack Ma, for example. Have you considered or any executive at Huawei, visiting the White House? Or if invited would you consider going?
Ken: We have not received such invitation yet and we don't have such plans.
Ken: Ladies and gentlemen, I thank you very much for this long interview and conversation, which is very helpful for me to understand different perspectives from the media community. And now I would like to do a quick summary before we end this session.
So as we discussed today, over the past 30 years, we believe it is the hard work and dedication of every Huawei staff that has made today's Huawei. And we also appreciate the trust and support from our customers, from our partners, and also from many, many governments around the word.
I joined Huawei in 1990, almost 30 years ago, so I have had the honor to witness almost the whole process. From my perspective, over the past 30 years, this journey of transformation for Huawei across many, many aspects – in terms of culture, in terms of the management of our people. This is journey of transformation that has helped us grow up from an unknown vendor to the 5G leader. And actually today, our 5G product solutions are in the leading position ahead of our industry peers.
So we appreciate the recognition from society. We appreciate the dedication from our employees. And we believe that industry leaders should be respected, because we bring healthy competition and we enable the development of technology and our society. As we discussed today, upcoming 5G technology will create huge opportunities and benefits for society. It will tremendously change many people's lives and the future of many industries, and we believe it highly relies on a global supply chain.
Talking about the security, in the past 30 years we have also witnessed the proven track record of Huawei's product security. There isn't any evidence that Huawei poses a threat to national security to any country. We will always welcome any open dialogue with anyone who has legitimate concerns. But for any ungrounded allegations, we will firmly defend ourselves, and we won't allow our reputation to be tarnished.
At last, I'd like to share a saying from Romain Rolland. "There is only one heroism in the world: to see the world as it is, and to love it." At Huawei, we see what we have encountered and we still love the work we are doing. Similarly, in Chinese, we have a saying.
"道阻且长,行且将至." It means that the road ahead is long and hard, but we will keep moving and reach the destination, because we have already embarked on this journey. So once again, thank you very much for your time with us today. I really appreciate the wonderful conversation with all of you guys. And at last I would like to wish all of you an early Merry Christmas and Happy New Year. Thank you.