New metro extension set to open
By WANG YING in Shanghai | China Daily USA | Updated: 2018-12-29 00:08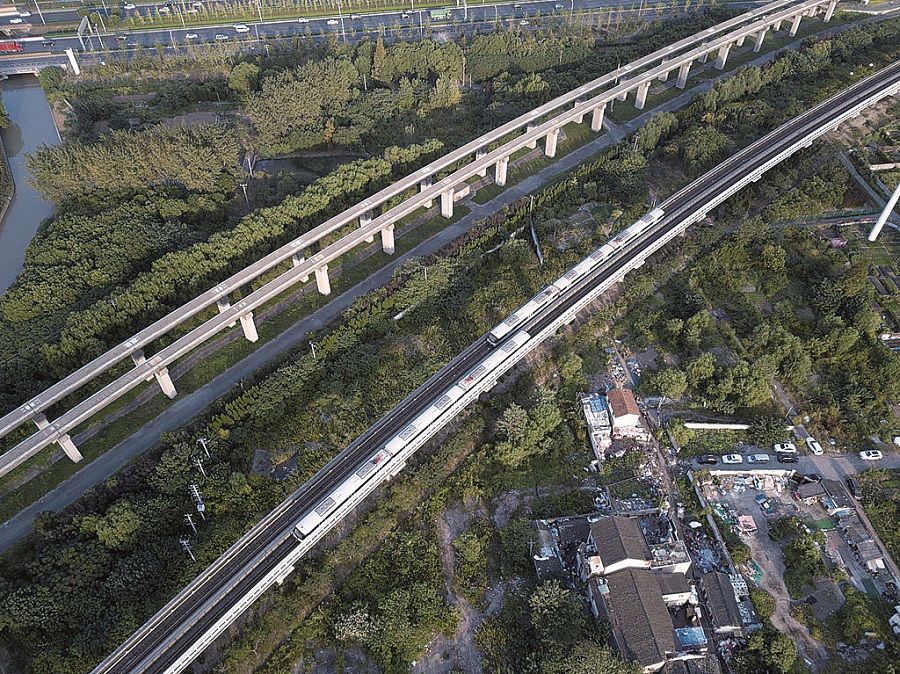 The extension of Shanghai's metro line 13, which begins operation at the end of this year, will be equipped with a host of new technological functions that would benefit the public.
The extension of the line will add another 16 kilometers and 12 new stations to the route.
One of the new features that stations along this new extension will offer comes in the form of a smartphone app that allows people, especially those with disabilities, to find destinations within the station more easily by using voice instructions.
"After communicating with people who have visual problems, we discovered that their habits in taking the subway are quite different from our imagination. They prefer escalators than outdoor barrier-free elevators, as they find the direction by voice," You Xudong, president and general manager of the metro line 13 project company, was quoted as saying by the local media Shanghai Observer.
Each of the new stations along the extended line will be equipped with dozens of Bluetooth systems which can provide underground navigation with voice. The new stations will also have orange Braille signs at the exit of escalators.
Over at Zhongke Road Station, two intelligent robots will be deployed to answer passengers' questions in Mandarin. These robots are expected to be able to communicate in foreign languages and local dialects in the future.
The new stations will also feature an array of new amenities, including phone charging facilities, nursery rooms, as well as clothing hangers and phone shelves in the restrooms.
Shanghai's 18 metro lines currently span nearly 700 km and transport more than 10 million passengers across the city every day. In line with Shanghai's plan to become a global city of excellence by 2035, the transportation network will be expanded to include over 1,000 km of subway and light railway lines.
"More efforts will be made in building a diversified transportation network, and public transportation will be prioritized," said Xu Yisong, chief of the Shanghai Urban Planning and Land Resource Administration Bureau.
The third phase of Shanghai's 298.3 billion yuan ($43.3 billion) rail construction project was approved by the State economic planner on Dec 19. Construction started this year and will end in 2023.
The third phase contains nine projects with a total length of 286.1 km. Following its completion, Shanghai's metro lines will increase to 27.