The internationalization of RMB
By Sultana Yesmin | chinadaily.com.cn | Updated: 2019-01-02 11:04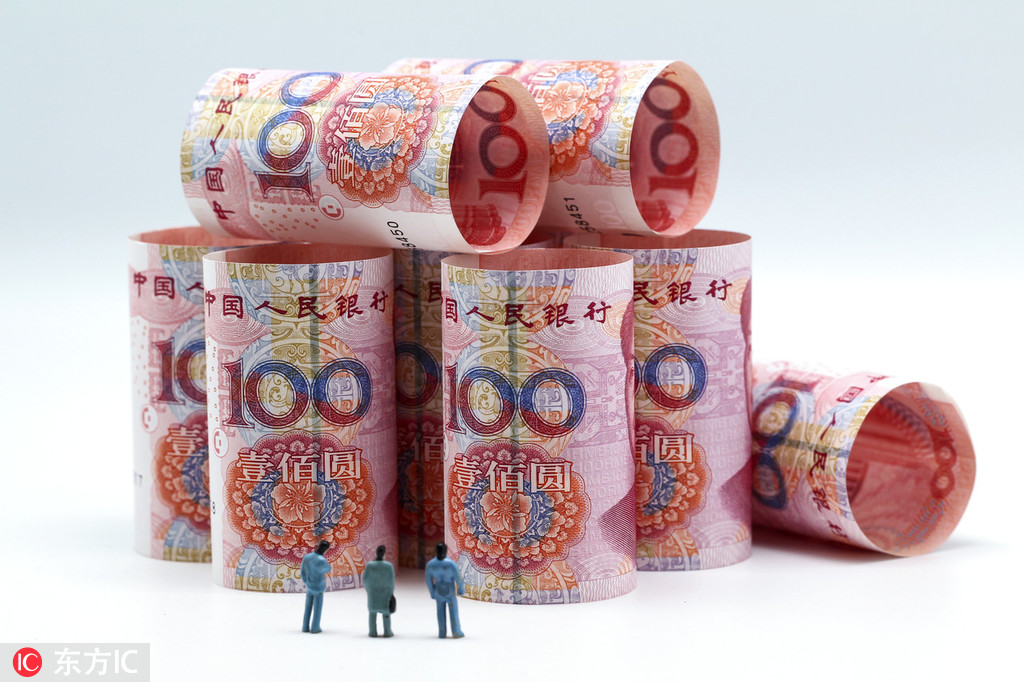 China, the world's second largest economy as well as the largest trading nation, is continuing to internationalize the Chinese yuan or renminbi (RMB) with its global trade and economic reform activities. China's internationalization of RMB aims to facilitate the reduction of transaction costs of international trade, reduce exchange rate risks, and increase the number of financial transactions in yuan through intensifying its global use, particularly with its major trading partners.
It is important to note that RMB joined the Special Drawing Rights (SDR) reserve currency basket on Oct 1 2016, alongside the US dollar, euro, British pound, and Japanese yen, as a part of China's opening-up policies and ongoing economic reforms. The inclusion of RMB in the IMF's SDR basket is considered a significant milestone towards the integration of the Chinese economy into the global financial system.
It illustrates China's expanding role in global trade, facilitates the use of RMB in international trade and business, as well as reinforces the internationalization of RMB.
Significant progress has already been made in global use of renminbi in the international community. The People's Bank of China (PBOC) for example reported in October 2017 that, "The Chinese currency has taken steady steps on its global march and the yuan's use on the capital account has been liberalized steadily." China has already signed currency swap agreements with more than 30 countries and regions to promote international use of yuan, as well as boost the use of yuan as a global reserve currency.
These developments aside, China's Belt and Road Initiative (BRI), connecting the Asian, European, and African continents, is an important platform for promoting RMB as a global currency through modernizing trading routes with infrastructure development along the Belt and Road.
China has pursued payments for imported crude oil in yuan. Both Russia and Angola, the top suppliers of crude oil to China, along with Saudi Arabia, have shown interest for oil trade in yuan. Moreover, the central banks of Turkey and China concluded a Turkish lira-Chinese renminbi swap deal on Nov 30 2016, using both their local currencies in a bilateral trade and investment deal worth $132 million.
The most recent China-Pakistan bilateral agreement on trade in their currencies is noteworthy in this regard. China and Pakistan have agreed to conduct bilateral trade transactions in their own currencies during Pakistani prime minister, Imran Khan's, four-day official visit on Nov 2-5 to Beijing, in response to the invitation of premier Li Keqiang.
Prior to this agreement, the two countries' trade was conducted in the US dollar. The new agreement is expected to support Pakistan's foreign currency reserves and facilitate long-term benefits for both countries. Pakistan's central bank has already allowed the country's other banks to conduct deposits and provide trade loans in yuan.
Previously the central State Bank of Pakistan (SBP) made a currency swap agreement (CSA) with PBOC in 2012 with a view to promoting the use of yuan for Pakistan's bilateral trade and investment with China. Subsequently in January 2018, SBP declared Chinese yuan as an approved foreign currency to be used for all purposes such as trade in imports and exports, investment, as well as financing transactions between China and Pakistan.
Following the increasing global use of yuan, Bangladesh Bank allowed other banks in the country to open foreign currency clearing accounts in yuan on Aug 14 2018, recognizing yuan as an international currency to be used in import, export, and any kind of financial exchanges with China.
Bangladesh is one of the important partners of China's Silk Road Economic Belt and the 21st Century Maritime Silk Road. The decision from the Bangladesh Bank is expected to ease Sino-Bangladesh trade and enhance economic cooperation.
The march of the Chinese currency has significant ramifications for global trade. The gradual use of RMB across the Belt and Road is not only strengthening the growth of cross-border transactions, but also is enhancing international cooperation across the world.
Sultana Yesmin is a PhD Candidate, School of Politics and International Studies, Central China Normal University (CCNU), Wuhan, Hubei, China.
The opinions expressed here are those of the writer and do not necessarily represent the views of China Daily and China Daily website.