Carter stresses importance of righting US-China relations
By MAY ZHOU in Houston | China Daily USA | Updated: 2019-01-03 23:07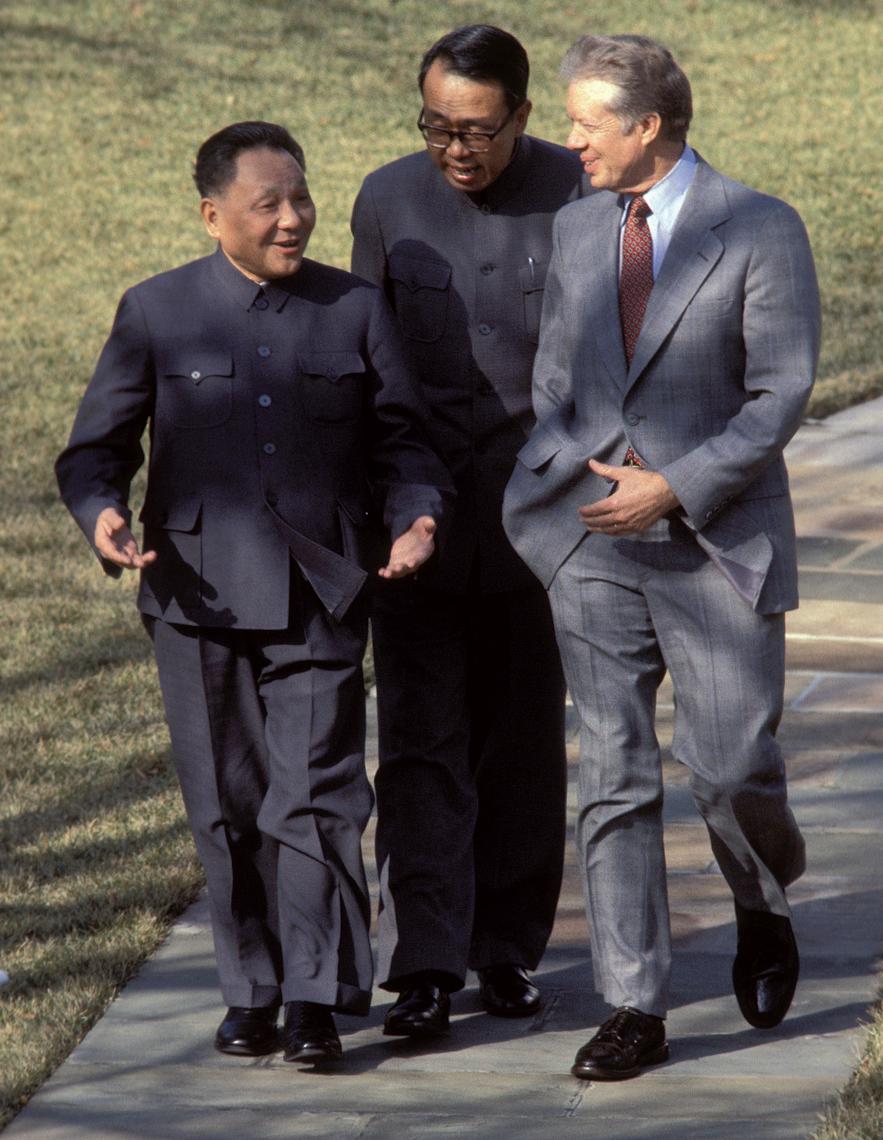 Former president Jimmy Carter, who signed an agreement with Chinese leader Deng Xiaoping 40 years ago to normalize diplomatic relations between the US and China, in an op-ed called for the United States and China to continue to work together toward solving some of "the most intractable global problems".
Carter wrote the piece in The Washington Post on Jan 1, the date of the anniversary of bilateral relations.
He views the 40-year relationship as a fruitful one: "This led to an era distinguished by peace in East Asia and the Pacific region. China's spectacular economic growth, in conjunction with its continuing integration with the much larger US economy, has enabled the two countries to become engines of global prosperity."
Yet, today, this critical relationship is in jeopardy, Carter said. He warned that if relations are not repaired, we risk a modern cold war. The 90-day pause in further escalation of tariffs offers an opportunity to repair the relationship, and Carter offered a few suggestions.
First, while the United States' long-standing complaints must be addressed quickly and effectively, neither country should use "national security" as an excuse to obstruct the other's legitimate commercial activities.
"Second, Americans must acknowledge that, just as China has no right to interfere in US affairs, we have no inherent right to dictate to China how to govern its people or choose its leaders," he wrote. "Though even countries with the closest of relationships may critique each other at times, such engagements should never become directives or edicts; they should rather serve as a two-way street of open dialogue."
Carter considers Africa a good place for the US and China to seek bilateral cooperation.
"Both countries are already heavily involved there in fighting disease, building infrastructure and keeping peace — sometimes cooperatively. Yet each nation has accused the other of economic exploitation or political manipulation. Africans — like billions of other people around the world — do not want to be forced to choose a side," Carter wrote.
"In 1979, Deng Xiaoping and I knew we were advancing the cause of peace. While today's leaders face a different world, the cause of peace remains just as important," Carter said.
Liu Yawei, director of the China Program at the Carter Center in Atlanta, said that Carter expressed a desire to help improve US-China relations to Chinese Ambassador to the US Cui Tiankai in September.
Incidentally, Cui published an op-ed piece in USA Today on the same day saying "the relations should rise above differences".
"As the one who helped to open the door to China, president Carter is definitely worried about the current state of bilateral relations. We often talk about building a global community," Liu said.
"If China and the United State can't work together, how could we build a global community? If the US and China cooperate well, everything else will be easier," Liu said.
Liu said the Carter Center is organizing a symposium in mid-January to seek a new framework to manage bilateral relations, along with the Chinese People's Association for Friendship with Foreign Countries, and the Institute of American Studies at the Chinese Academy of Social Sciences.
Contact the writer at mayzhou@chinadailyusa.com