Chinese-American float has mishap in Rose Parade
By LIU YINMENG in Los Angeles | China Daily USA | Updated: 2019-01-03 23:51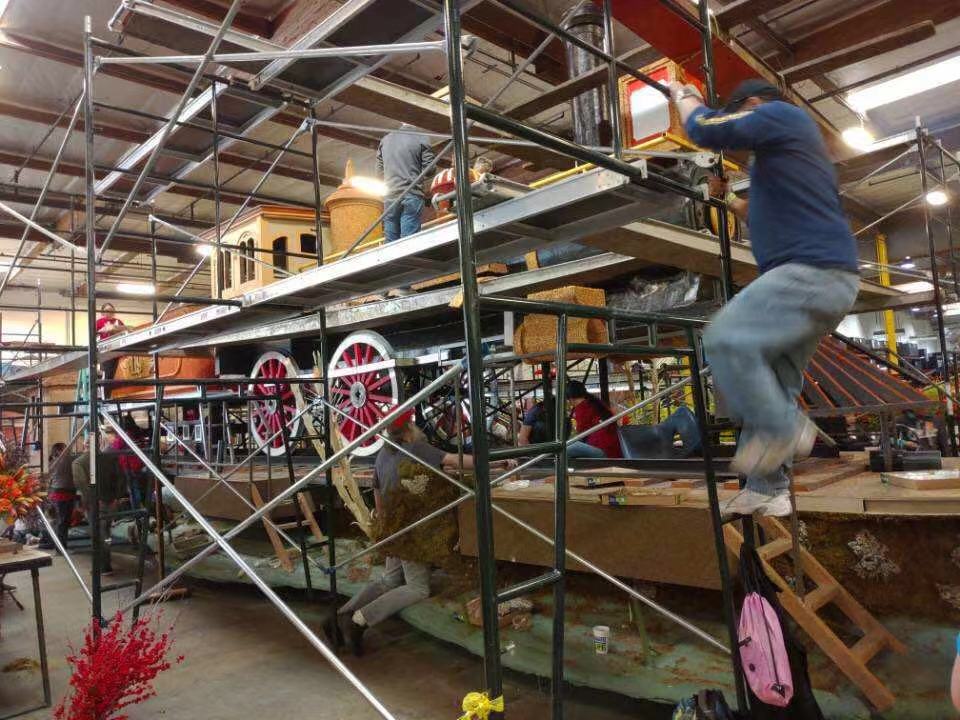 A mechanical problem couldn't distract from the message of a Rose Parade float that commemorated the contribution of Chinese laborers on the Transcontinental Railroad.
The "Harmony Through Union" float, at 95 feet long the longest in the 130th parade, needed a tow after it jackknifed, causing a temporary parade traffic jam in Pasadena, California, on New Year's Day.
Tim Estes, president of Fiesta Parade Floats, which built the float, said in a statement that, "a small leak created a fine mist of transmission fluid that made contact with a hot exhaust pipe".
No injuries were reported.
Every year, the massive parade draws tens of thousands of visitors to the streets of Pasadena, 10 miles northeast of Los Angeles. The parade precedes the Rose Bowl college football game.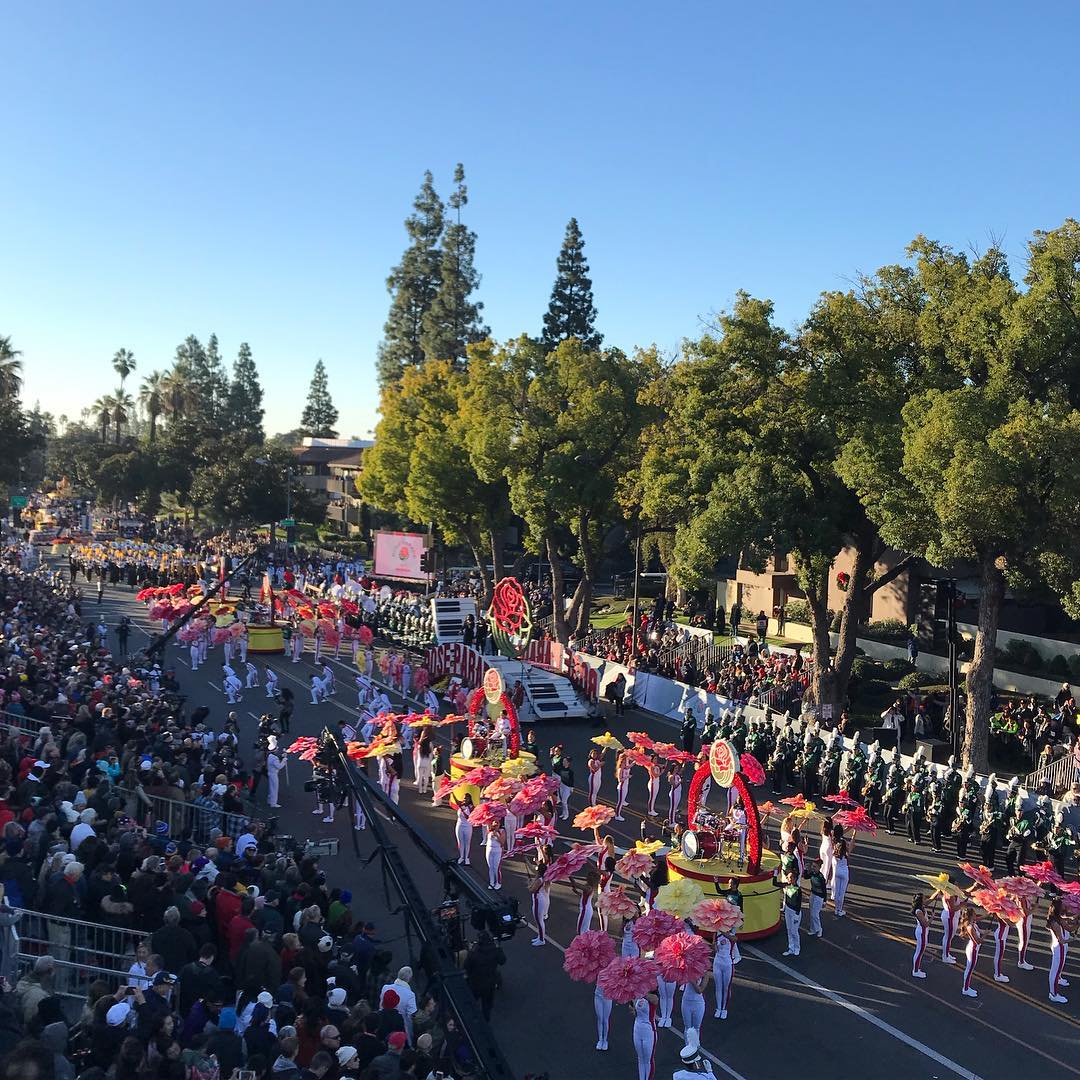 Assembled by the Boston-based Chinese-American Heritage Foundation (CAHF), the float brought to life the moment when the Transcontinental Railroad was completed some 150 years ago on May 10, 1869.
The float featured a 1-to-1 scale replica of two train engines from an iconic photograph upon the completion of the railroad.
"Immigrant contributions are not widely taught in our history books or discussed in our culture, so we hope to shine more light on the role of immigrants in uniting and building our country," said Esther Zee Lee, chair of the CAHF Board of Directors, in a statement on the organization's website.
China Daily contacted CAHF for comment, but had not received a response by Wednesday evening.
John Mark, a Chinese-American whose had an ancestor who worked on the Transcontinental Railroad after arriving in the US in the 1860s, said the story about Chinese laborers helping to unite America after the Civil War is an important one.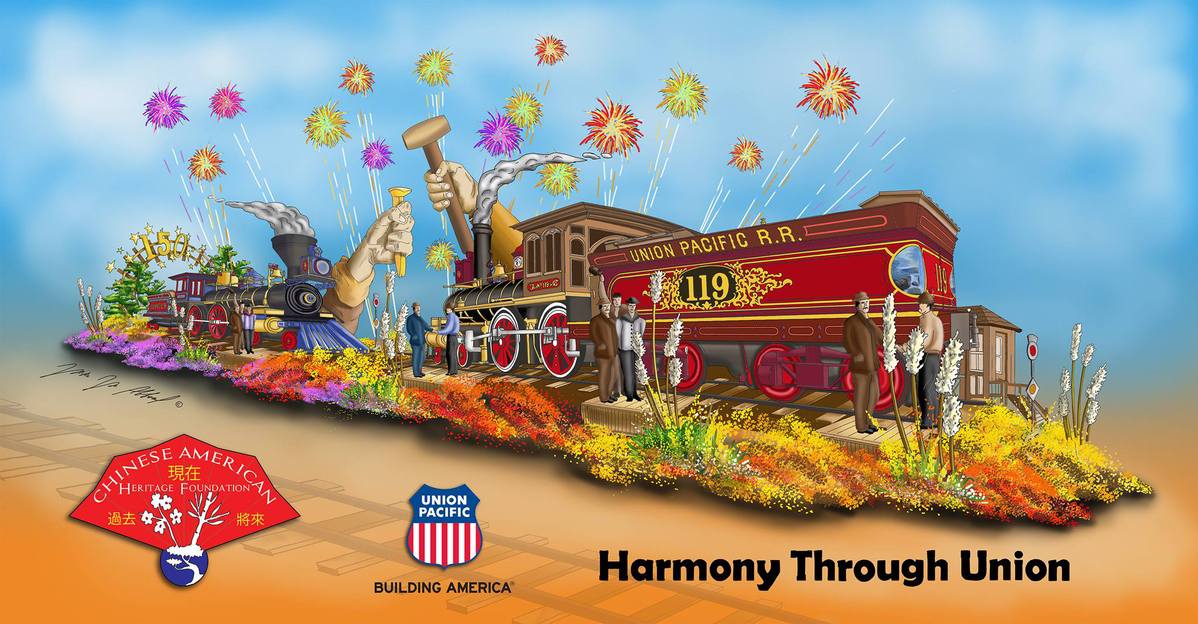 "People unaware hopefully are talking about it now," he added.
CAHF is the first Chinese American non-profit organization to sponsor a float in the Rose Parade since the Tournament of Roses began in Pasadena in 1890, the organization said on its website.
President Abraham Lincoln signed the bill authorizing the completion of the east-west Transcontinental Railroad on July 1, 1862, a project he hoped would help unite the country after the Civil War.
The railroad's workforce included around 14,000 Chinese railroad workers; 80 percent of those who worked on the Central Pacific Railroad hailed from the Pearl River Delta region in China.
Contact the writer at teresaliu@chinadailyusa.com