No reunification, no future, ex-KMT chair says
By ZHANG YANGFEI | China Daily | Updated: 2019-01-04 09:03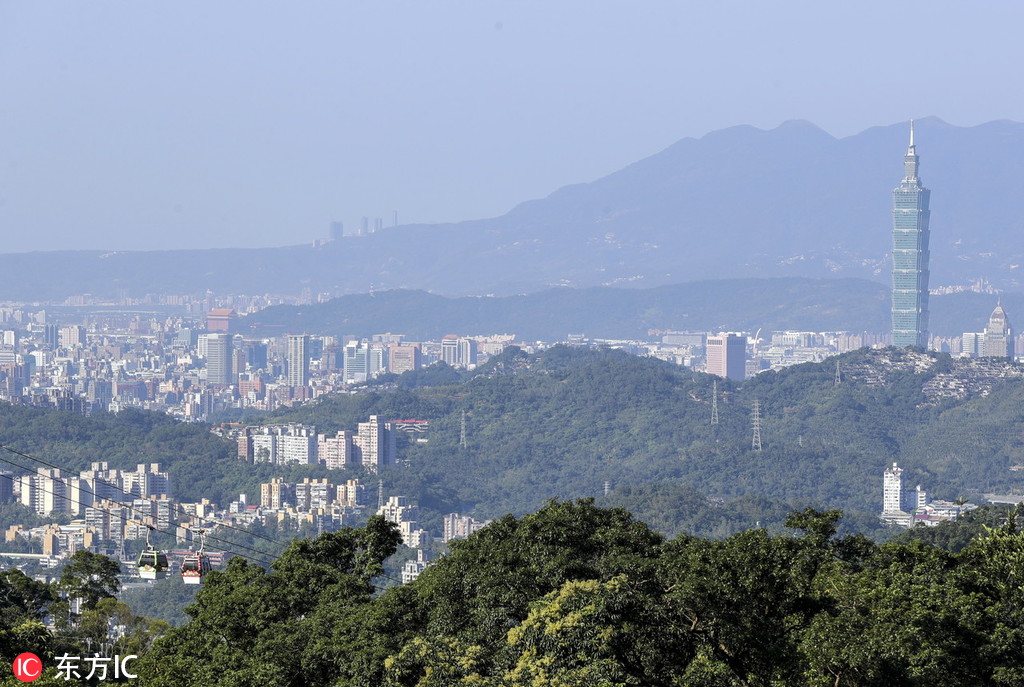 Taiwan has no future without national reunification, Hung Hsiuchu, former chairwoman of the Kuomintang party said on Wednesday, responding to President Xi Jinping's address marking the 40th anniversary of the Message to Compatriots in Taiwan.

"President Xi's speech was comprehensive, complete and very specific. I have to mention, in particular, that the reunification of the two sides is imperative and necessary," she said in an interview aired by China Central Television on Thursday.

Hung said Taiwan cannot ignore the historical trend of achieving national rejuvenation and that Taiwan independence is "completely impossible" and can only lead to a dead end.

"If you insist on taking this road, it will drag Taiwan back into the flames of war," she said, adding that it would put Taiwan in a desperate situation, which is something that simply cannot be done.

Xi, who is also general secretary of the Central Committee of the Communist Party of China and chairman of the Central Military Commission, spoke at the Great Hall of the People on Wednesday to commemorate the 40th anniversary of the Message to Compatriots in Taiwan, first issued in 1979 by the National People's Congress Standing Committee, which called for peaceful reunification.

Xi raised a five-point proposal for peaceful reunification, including conducting extensive, in-depth democratic consultations on cross-Straits relations and the future of the nation, and establishing an institutional arrangement for peaceful development of cross-Straits relations.

Liu Jieyi, head of the Taiwan Work Office of the CPC Central Committee and the State Council Taiwan Affairs Office, said Xi's speech will unite all Chinese people, including Taiwan compatriots, in working together to realize the peaceful development of cross-Straits relations, national rejuvenation and peaceful reunification with the motherland.

The proposal, he said, helps set the direction, basic strategies and main tasks of future work on Taiwan affairs, which will also give Taiwan compatriots a better understanding that the future of Taiwan lies in reunification.

Liu pledged the mainland's sincerity in wanting to help the people of Taiwan, particularly youngsters, pursue their dreams on the mainland, and he stressed Beijing's determination and ability to safeguard national sovereignty and territorial integrity.

"We believe the Chinese people's cause of opposing Taiwan independence and favoring national reunification will receive more understanding and support from the international community," he said.

Xi's speech was widely applauded by overseas Chinese who believe it is of great significance to develop cross-Straits relations in the new era.

Zhu Liangwei, secretary-general of the UK Chinese Association for the Promotion of National Reunification, said Xi's speech was informative, powerful and passionate and had far-reaching influence on future prospects.

Li Zhuohui, editor-in-chief of Harian Xin Bao Indonesia, said Xi's speech carried a message of sincerity and kindness, and provided a feasible solution that promotes harmony across the Taiwan Straits.
Xinhua contributed to this story.