DRC election banks on peaceful power transfer
By LUCIE MORANGI | China Daily | Updated: 2019-01-04 09:06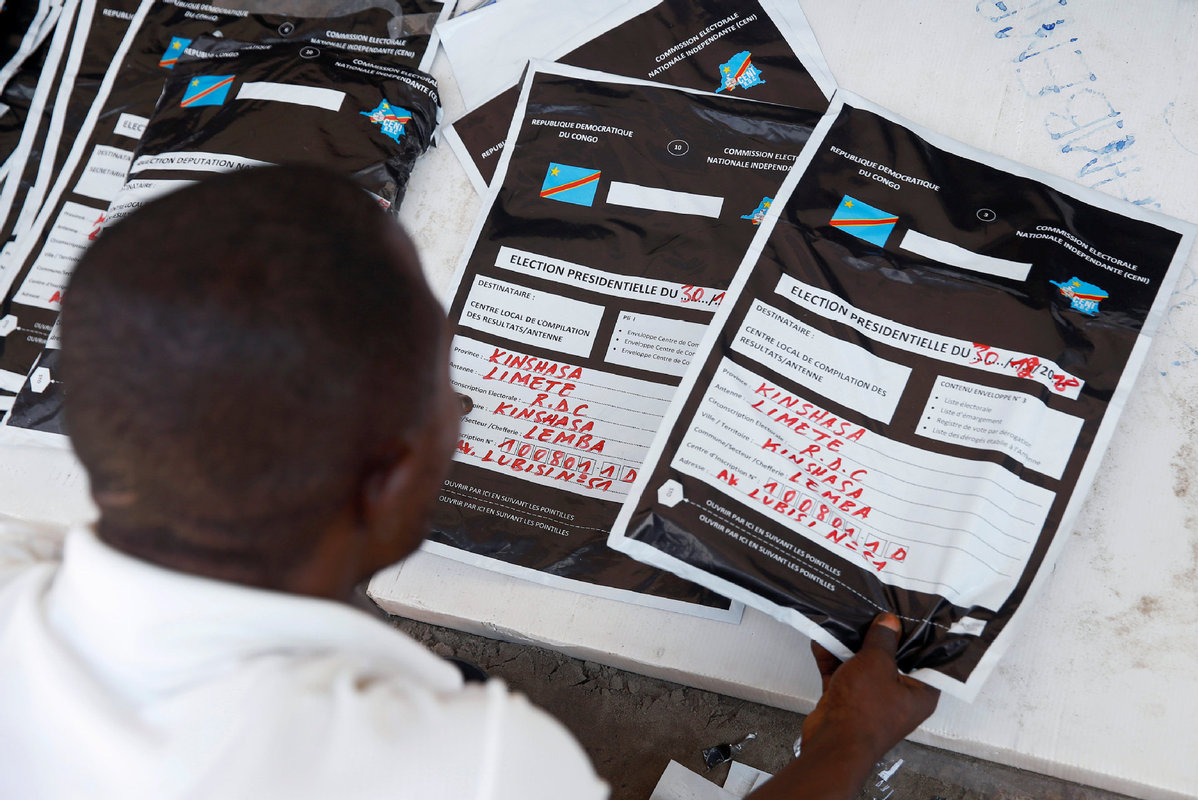 Votes continue to be counted in the Democratic Republic of Congo's presidential elections as monitors hope for a peaceful transition of power for the first time in 17 years. The Independent Electoral Commission (CENI) is expected to announce the definitive results on Jan 15 with a new president sworn in on Jan 18.
The restive country has experienced heightened tensions and delays in the run up to the vote to elect a new leader after President Joseph Kabila's two-term limit expired in 2016.
Herman Manyara, a political analyst based in Nairobi, Kenya said the elections, held on Dec 30, ended the air of uncertainties that had engulfed the country after the long-awaited election was postponed again late last year with CENI blaming a fire that destroyed electoral materials in the capital Kinshasa in December.
"Major political players have participated in the electoral process and this is encouraging. What remains to be seen is a peaceful transfer of power, particularly if the candidate supported by incumbent President Kabila concedes. This will be good."
Emmanuel Shadary, 58, is among three front-runners who are vying for the presidency. The other two are Felix Tshisekedi, 55, and Martin Fayulu, 62.
While calling it a major gift to Africa, Manyara said the relatively peaceful election has buoyed confidence in the process. This is despite part of the country being barred from participating due to political violence and an Ebola outbreak. More than 1 million registered voters did not get the chance to cast a ballot.