Wide-ranging tariff reductions offer opportunities to cut costs, ensure growth
By Zhong Nan | China Daily | Updated: 2019-01-04 09:08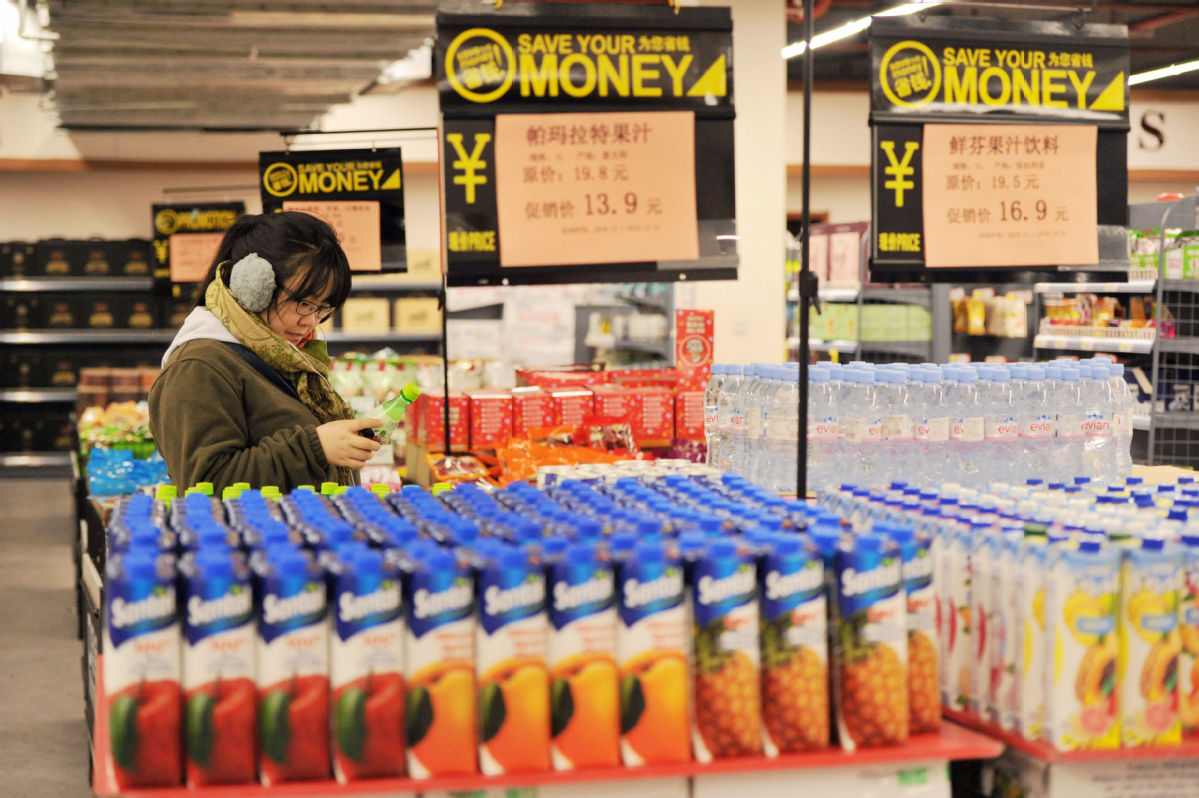 China's new tariff cuts covering a wide range of items from aircraft engines to sunglasses and whisky, which became effective on Jan 1, will help both global and home companies save operating costs and maintain robust growth, said experts and business executives.
Many opportunities came after the country announced duty adjustment on 706 import items last week. It has introduced zero tariffs on some raw materials for the production of pharmaceutical products, removed the provisional import tax rate for imports of lithium-ion battery monomers for new energy vehicles and resumed the implementation of the most favored nation tariff rate.
Significantly cutting import tariffs for daily consumer goods such as infant formula milk powder and automobiles is conducive to expanding China's reform and opening-up, and serves as a major measure and action in the country's initiative to further open its market, said Song Xianmao, deputy director-general of the foreign trade department at the Ministry of Commerce.
The tariff reduction will allow consumers cheaper access to high-quality or specialty products that cannot be produced at home to meet increasing domestic demand, he said.
Rahul Colaco, president of Dutch dairy producer FrieslandCampina China, agreed. He said sales of premium dairy products will grow in China as people demand a wider range of high-quality food and beverages.
"Consumers in China are very demanding, and the generation gap of consumers is becoming smaller. More people are willing to pay for premium, ultra-premium and innovative dairy products," said Colaco.
Consumption has contributed 78 percent of the country's economic growth in the first three quarters of 2018, and about 400 million middle-income earners are seeking more imported high-quality goods and services, according to data released by the Ministry of Commerce.
"Widened access for foreign goods, especially industrial materials and products, will allow domestic manufacturers to gain more quality products in an relatively cheaper way and prompt them to improve their competitiveness," said Lou Qiliang, vice-president of China Railway Rolling Stock Corp, the country's manufacturer of locomotives and rolling stock.
"It will help the country meet increasing domestic demand, achieve balanced trade and share development dividends with the rest of the world," he said.
China conducted five large-scale tariff reductions in 2018, including starting to grant zero-tariff rates to imported cancer treatment drugs in May, cutting import tariffs on vehicles and auto parts in 218 tax items starting on July 1, and lowering the import duties on 1,585 tax items in the categories of mechanical and electrical equipment, spare parts, raw materials and other industrial products from Nov 1, data from the Ministry of Commerce show.
"We have already seen many measures put in place since earlier 2018, such as lowering tariffs on imported products and reducing the negative list," said Christian Hartel, member of the executive board of Wacker Chemie AG, the German chemicals and technology company.
He said these are clear signals of China's determination on market opening. The company is encouraged to see these measures. And it is expanding its research and development capacity in China to serve an open market with more improved business environment.
To meet the needs of the export management system reform and promote the operational efficiency of the energy sector, the Ministry of Finance also announced that China has also stopped levying tariffs on 94 commodities such as fertilizers, apatite, iron ore, slag, coal tar and wood pulp, from Jan 1.