白洋淀规划(báiyángdiàn guīhuà): Baiyangdian Ecological Environment Management and Protection Plan
China Daily | Updated: 2019-01-07 07:37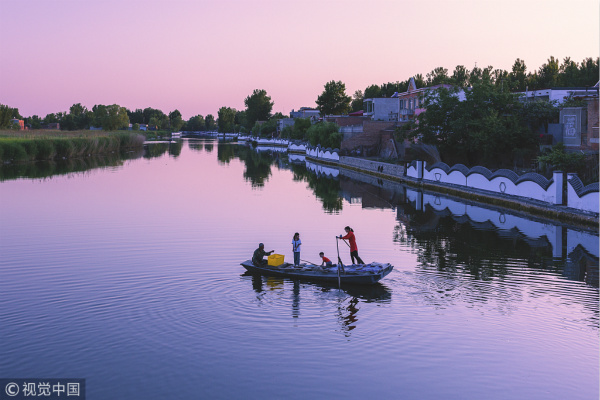 The Hebei provincial Party committee and provincial government have officially launched the Baiyangdian Ecological Environment Management and Protection Plan (2018-35), after it was approved by the Central Committee of the Communist Party of China and the State Council. It is the overall plan for the ecological environment management and protection of Baiyangdian, which is the biggest freshwater wetland ecosystem in the North China Plain and a significant part of Xiongan New Area.
The Baiyangdian plan is the top design for Baiyangdian's ecological environment management and protection, which includes the construction of ecological areas, comprehensive river management, water pollution management and ecological protection and utilization in Baiyangdian. It is required to be strictly implemented at various levels.
According to the plan, Baiyangdian's comprehensive environmental management should make great progress and its ecological system should be preliminarily restored by 2022. By 2035 the comprehensive management in Baiyangdian should be completely put in place, the region's ecological environment should have been fundamentally improved and the ecological system basically restored.
By the middle of this century, the region's water quality should meet the national standards and the region should build an ecological system with sound structure and function.