Russia angry after US snubs top space official
By REN QI | China Daily | Updated: 2019-01-08 09:26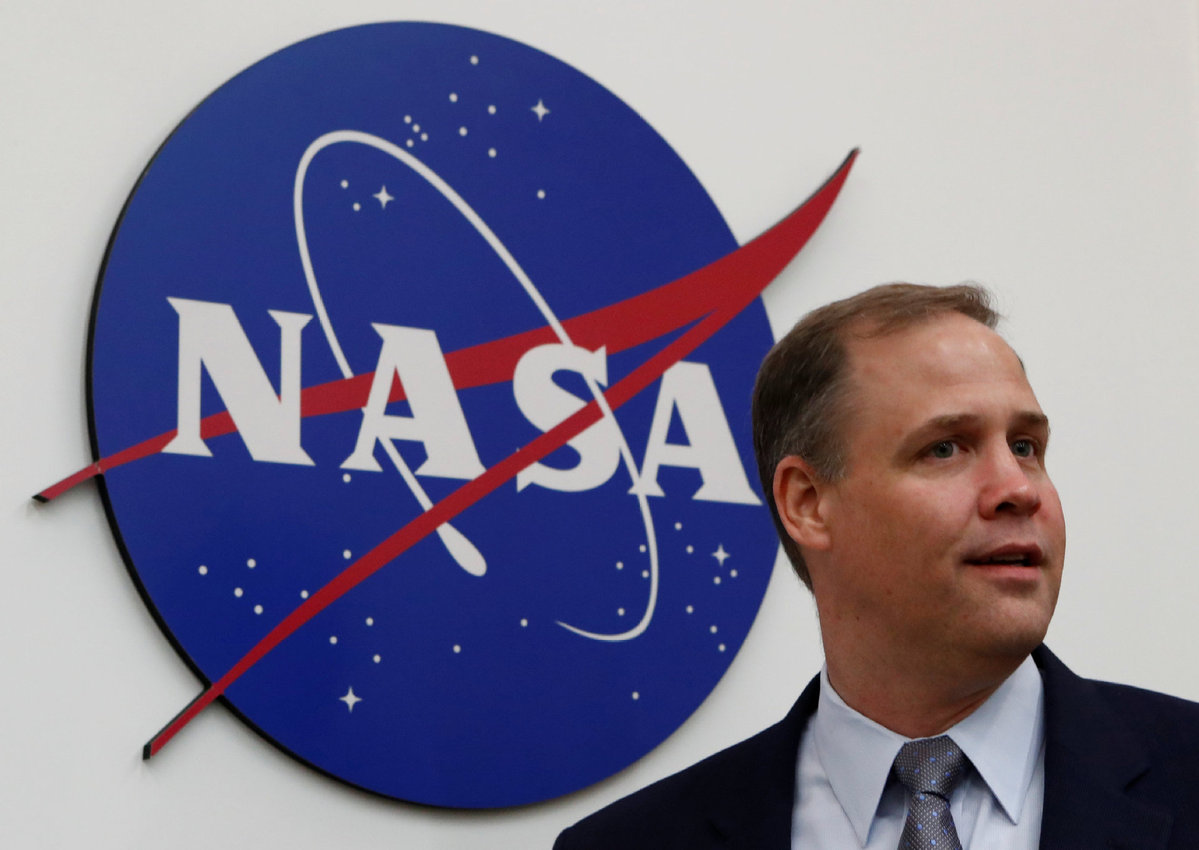 Russian scientists said the cancellation of the invitation for the country's top space official for a visit to the United States could disrupt a joint space mission to Venus planned by the two countries.
NASA Administrator Jim Bridenstine told The Washington Post in a story on Saturday that he has rescinded the invitation to Roscosmos head Dmitry Rogozin after several senators raised complaints about the invite, The Associated Press reported.
Last October, Bridenstine visited Russia and invited Rogozin to speak at Rice University in Houston, Texas, and to discuss ongoing space-related cooperation, according to Russia's Tass News Agency.
The Trump administration has made a decision to pause sanctions against Rogozin so that he could pay a visit to the United States at NASA's invitation.
Rogozin has been under US sanctions since 2014 in connection with the situation in Ukraine.
"The US/Russian relationship in space dates back to the 1970s, and NASA has historically invited the head of the Russian space agency to visit the United States," said NASA spokeswoman Megan Powers.
However, NASA said in a statement on Friday that they have informed Roscosmos that the visit of Rogozin to the US, planned for February, will be postponed, adding that a new date for the visit has not been set.
A number of US officials and legislators earlier criticized Rogozin's planned visit to the United States, according to CNN.
Lev Zeleny, scientific director of the Space Research Institute of the Russian Academy of Sciences, said the disruption may affect Russian-US joint study of Venus, under which Russia is responsible for building a landing station.
Zeleny, who is also the deputy chairman of the council of the Russian Academy of Space, pointed out that the mission should be complemented by various studies from the American colleagues and possibly, small spacecraft.
Zeleny expressed the disappointment and big concerns over the cancellation. "We prepared all the materials for this visit, hoping that this conversation would continue and take place in full, but now the future of the mission is unknown," he said.
He noted that at present the work on the mission continues only in an academic scientific manner.
In 2017, the final report of the joint working group on the mission to Venus, published on NASA's website, reported that the launch of the Russian-American interplanetary station Venera-D could take place from late May to late June 2026.
The launched will be undertaken by the Russian heavy rocket "Angara-A5" at the Vostochny cosmodrome, a Russian space port in Far East region, according to the Russian Academy of Sciences.