On the Go, 9-year-old turns pro
By WANG XU | China Daily | Updated: 2019-01-09 09:38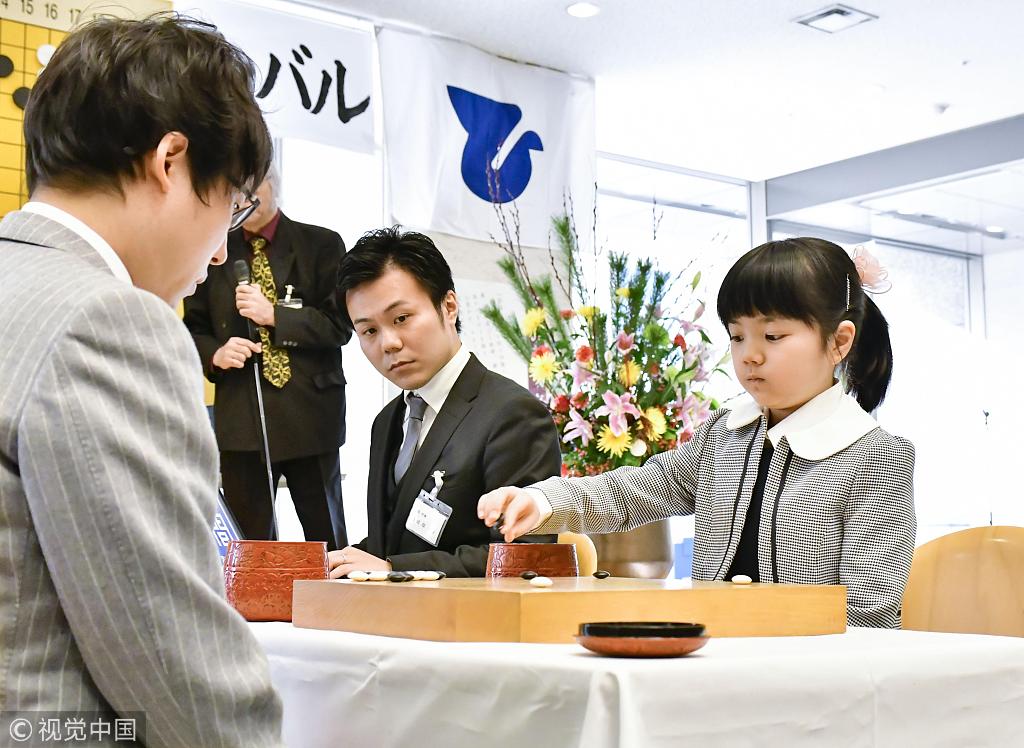 A fourth-grade girl in Japan is set to become the youngest-ever professional player of Go, a strategy board game invented in China more than 2,500 years ago, when she makes her debut later this year.
Sumire Nakamura, 9, will be recognized as a professional Go player and start her career at the lowest rank of "Shodan" (first-degree) on April 1, according to Nihon Ki-in, Japan's Go association.
By doing so, the primary school pupil will beat the record for the youngest professional held by Rina Fujisawa, who was 11 years old when she turned professional in 2010.
Nakamura started playing Go at the age of three, encouraged by her father, Shinya Nakamura, a ninth-degree professional player who won a national title in 1998. Her mother, Miyuki was a former Go instructor.
"I'm happy when I win. I want to win a title while I'm at junior high school," Sumire told a news conference in Tokyo on Saturday, "I am aspiring to become a Go player like Yuta Iyama," she added.
Iyama, 29, is the first player in Japanese history to hold all seven major competition titles at the same time and received the People's Honor Award of Japan in 2018.
"It was rather shocking to see her ability, given her age," said Chang Hsu, a ninth-degree Go player from Taiwan who tested Sumire's skills for Nihon Ki-in as part of the screening process.
"I played with Iyama when he was in elementary school, but I am under the impression that she is better than he was back then," Chang said after he was forced to a draw by the child prodigy last month.
Go, which requires players to take control of more territory on the board than your opponent using black and white stones, is the oldest board game continuously played to the present day.
It originated in China and an estimated 46 million people play.
Kyodo News contributed to this story.