Train crash leaves at least 3 dead, 620 injured in S.Africa
Xinhua | Updated: 2019-01-09 14:45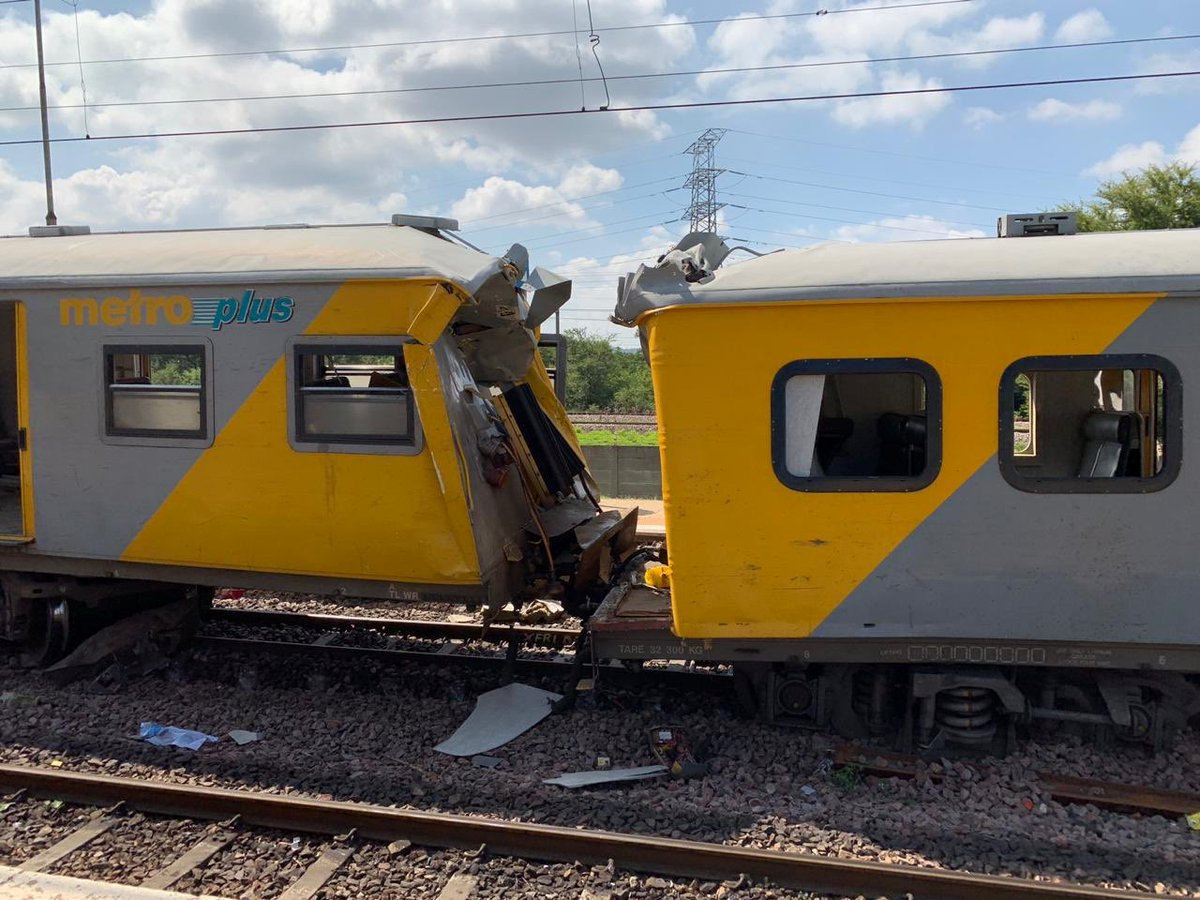 JOHANNESBURG - At least three people were killed and 620 others injured after two passenger trains collided during the morning commute in South Africa on Tuesday, media reported.
The two trains belong to Metrorail, an operator of commuter rail services in the major urban areas of South Africa, which is a division of the Passenger Rail Agency of South Africa (PRASA), a state-owned enterprise responsible for most passenger services in South Africa.
Both trains were traveling on the same line toward Pretoria from Mabopane when they collided at Mountain View station in Pretoria, Metrorail spokesperson Lillian Mofokeng said. They were reportedly carrying around 800 people.
When visiting the site of the deadly crash, Minister of Transport Blade Nzimande said he was "truly saddened" and "personally outraged" and that the management of PRASA has to account for that in the first place.
He accused security companies of taking hundreds of millions of rands from Metrorail, yet making no big difference.
"How come we are spending so much money on security yet we continue having this cable theft," he told reporters.
Nzimande said cable theft results in the malfunctioning of the signaling system and forces train operations to be switched to manual authorization that leads to miscommunication.
"Like today, clearly there must have been a miscommunication somewhere," he said.
The minister has demanded answers from PRASA as well as the country's Railway Safety Regulator within a few days as to what action will be taken to deal with security.
Metrorail spokesperson Lillian Mofokeng said the cause of the crash would be determined as soon as investigation is completed.
Train accidents have been a common occurrence in South Africa and evoked concerns. In October, two Metrorail trains collided in Gauteng Province, leaving scores of people injured. In September, two trains collided south of Johannesburg, injuring more than 100 people.