Voice technology booming
By LIU YINMENG in Las Vegas | China Daily USA | Updated: 2019-01-09 23:35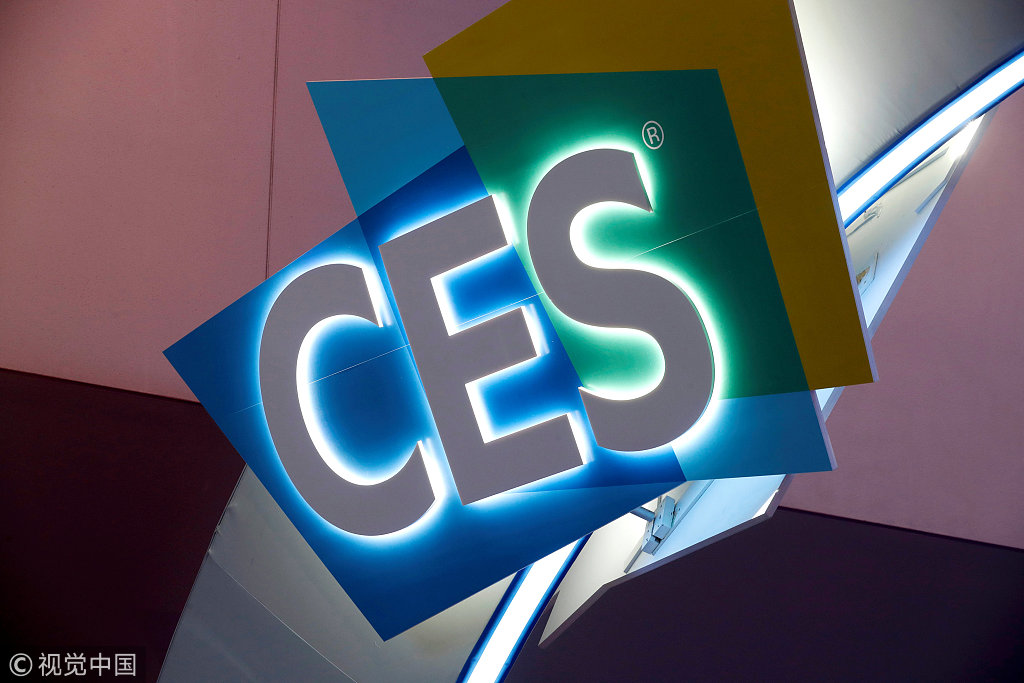 CES is shown how 'voice assistants' are moving into cars, appliances and more
Voice-recognition technology on multiple platforms is rapidly gaining traction among global audiences, as American and Chinese enterprises pushed the boundaries of artificial intelligence with their latest products at CES 2019.
"Voice-assistants" are now being built into cars, smartphones, headphones, refrigerators, watches and televisions. They help people with daily chores from driving to doing things around the home.
"Smart speakers enhance the ability of people. It is not a technology that separates itself from humans. We are not creating gods," said Wang Xiaochuan, CEO of Chinese search-engine Sogou, which announced a new AI virtual anchor at the Fifth World Internet Conference in Wuzhen.
Wang said Sogou's device is also focused on predicting what one wants to say and is an upgrade of the company's existing search-engine technology.
Sogou will incorporate the voice assistant in the medical field, which is in need of that type of resource.
According to the Consumer Technology Association, the sales of voice-activated smart speakers have soared, totaling more than 80 million units from 2015 to 2018, prompting developers to create applications linking the speakers to other connected products in the home.
CTA predicts that smart speakers will report $3.2 billion in revenue in 2019, up 7 percent from last year.
According to market research company eMarketer, 60.5 million people in the US in 2017 used virtual assistants with speech-recognition capabilities. That number grew to 62.4 million in 2018 and is forecast to increase to 66.6 million in 2019.
Google's Assistant, Microsoft's Cortana, Amazon's Alexa and Apple's Siri remain the most recognized brands in the industry. However, Chinese smart-speaker devices such as Baidu's DuerOS and iFlytek's voice-recognition software also have gained ground.
Google announced at CES that it expected its Assistant to be on 1 billion devices by the end of January, up from 500 million in May.
The technology giant also revealed Google Assistant Connect, a set of new services that makes it easier for device manufacturers to integrate the technology into their new devices.
Amazon's Alexa, which has been locked in a tight race with Google's Assistant in the field of digital assistance, was a big hit with consumers in 2018. It is reportedly entering the consumer health market.
More than 100 million devices with Amazon's Alexa assistant pre-installed have been sold, the company reported. At CES, it was revealed that multiple products, including Cybric Legend's smartbikes and Byton's electrical cars, all have integrated Alexa.
Baidu's President Zhang Ya-Qin said in a news conference at CES on Tuesday that the company's voice-recognition technology DuerOS, revealed at CES in January 2017, has reached more than 200 million devices.
"I know there are a lot of uncertainties about the global economy, but for those of you who are not confident, come to the CES," he said in his opening remarks.
Sogou's Wang said he believes Google remains the leader in the field of smart speakers, because search-engine companies cultivate experience and gather data in providing answers to users' questions.
He said screens enhance the accuracy of the smart speaker products.
"That's why DuerOS added screens," he said.
IFlytek, China's leading voice-recognition technology company, revealed the AI-powered Translator 2.0, which supports translation between Chinese and 51 other languages.
"We want to show people how AI can empower industries and individuals and add value to scenarios including communication, conferences, offices and AIoT (Internet of Things)," said Steven Li, vice -president of iFlytek.
Leading electronics makers like Sony, TiVo and China's Hisense all have added voice-recognition functions to their products. Home-appliance makers such as Delta, Whirlpool and LG also have similar technologies that allow people to use voice to control the products at home.
Contact the writer at teresaliu@chinadailyusa.com