Stolen ancient Egyptian artifact retrieved from Britain
China Daily UK | Updated: 2019-01-10 00:56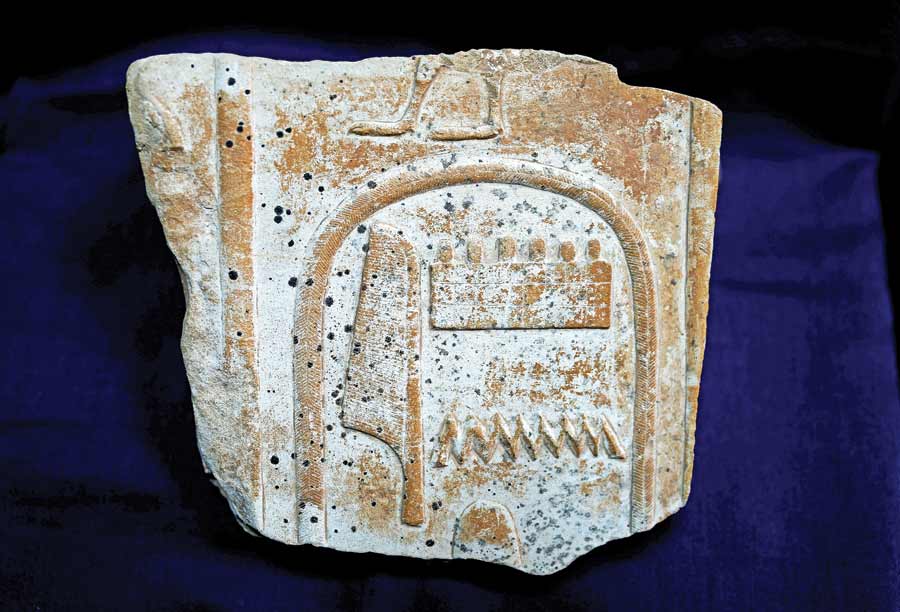 An ancient Egyptian pharaonic stone tablet that was stolen from the Karnak Temple Complex near Luxor, Egypt, was repatriated this week from Britain, Egypt's Ministry of Antiquities said on Tuesday.
The artifact contains a carving of Pharaoh Amenhotep I and was detected by the Egyptian Foreign Ministry while it was on display in an auction hall in London, a ministry statement said.
All measures were immediately taken to stop the sale of the stolen artifact until it was returned, the statement added.
"The piece was last seen in the open museum in Luxor temple in the early 1990s," Shaaban Abdel Gawad, who is in charge of archaeological collections at the ministry, said on Wednesday.
It is not clear how or when the relic was smuggled out of the country.
"The necessary legal measures" were taken to recover the object, he added.
The artifact is part of a cartouche – an ornamental tablet – depicting the ruler from the 17th dynasty, who ruled during the 16th century BC.
The antiquities ministry said the piece had been retrieved by Egypt's London embassy in September 2018 in coordination with British authorities.
Egypt, one of the world's most ancient civilizations, has drastically stepped up efforts in recent years to stop the trafficking of its antiquities, and to retrieve stolen archaeological treasures and plundered historical heritage.The efforts have helped boost Egypt's once-flourishing tourism industry, which has been negatively impacted by political turmoil during the past five years.
Egypt has warned foreign museums that it will not help them stage exhibitions about ancient Egypt if they do not return stolen and smuggled artifacts.
Earlier this month, it was announced that the only casing stone from the Great Pyramid of Giza to be displayed anywhere outside of Egypt will be on show at the National Museum of Scotland, in Edinburgh, from Feb 8, the BBC reported.
The large block of fine, white limestone will be on public view for the first time since it arrived in Scotland in 1872.
Cairo is campaigning for the repatriation of several key items, including some on display in European museums, including a bust of Nefertiti, the Great Royal Wife of the Egyptian Pharaoh Akhenaten that is on display in Berlin.
AFP — Xinhua