Xiaomi shares continue plunge
By Ma Si | China Daily | Updated: 2019-01-10 09:26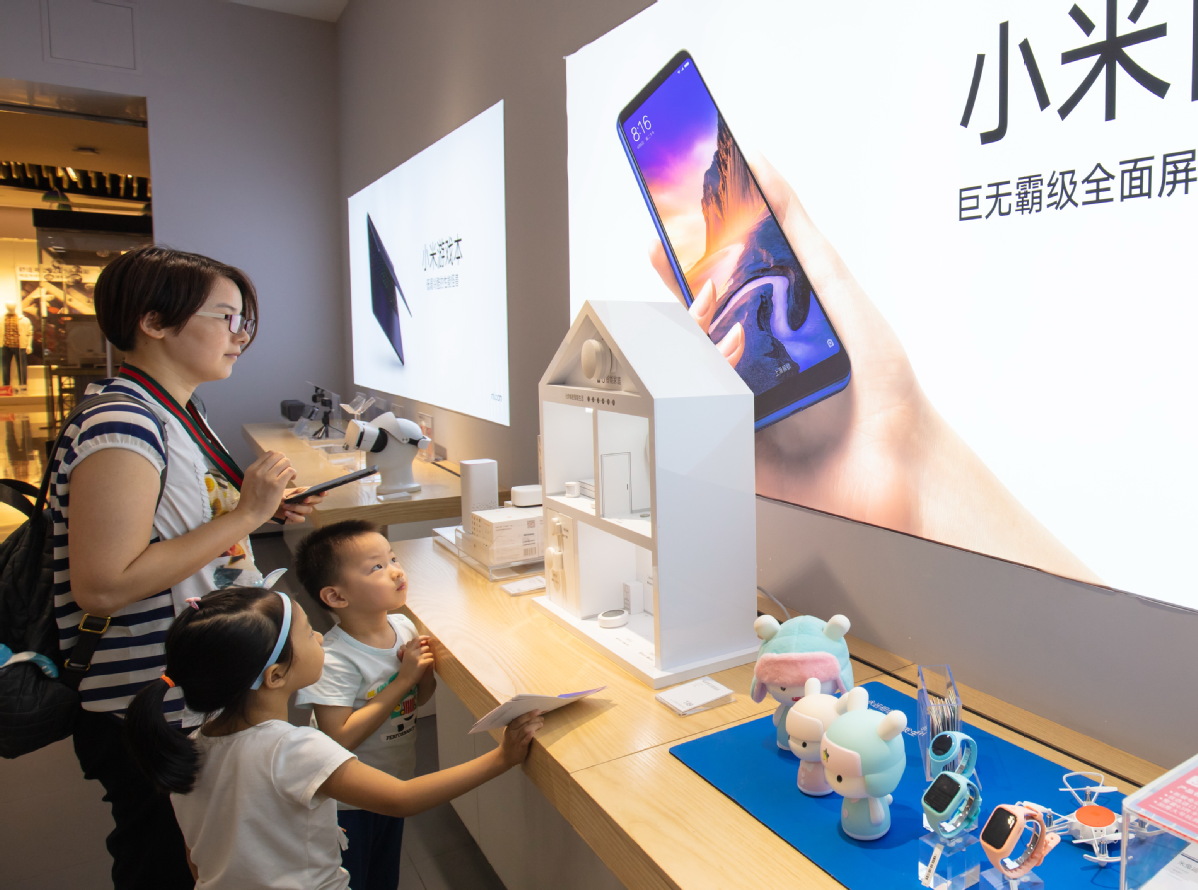 Smartphone maker battling investor concern as market hits saturation point
Xiaomi Corp's share price dropped 6.85 percent in Wednesday's trading, despite its controlling shareholders pledging not to sell shares in the Chinese tech company after a lock-up period expired.
The Beijing-based smartphone vendor's shares hit a new low of HK$10.34($1.32) in Hong Kong.
Earlier, Xiaomi said its CEO Lei Jun and other controlling shareholders voluntarily agreed to not dispose of any shares for a further year, starting from Jan 9.
The company said in a statement that the decision was made "for the purpose of expressing their confidence in the long-term value of the company".
The shareholders that made the promise include Smart Mobile Holdings Ltd and Smart Player Ltd.
The move came as about 19 percent of shares in the company, or more than 3 billion, opened to free trading on Wednesday, after a six-month lock-up period expired following its IPO last year, according to data compiled by Bloomberg.
Although Xiaomi is rapidly expanding in overseas markets, its shares have been plummeting since its high-profile IPO on July 9, 2018, which set the offer price at HK$17.
Shen Meng, director of boutique investment bank Chanson and Co, said the decline shows investors dumped Xiaomi shares on Wednesday amid concern about future growth opportunities, as the global smartphone market has hit saturation point.
In the third quarter of 2018, global smartphone shipments dropped 6 percent year-on-year, marking the fourth consecutive quarter of declines, according to market researcher International Data Corp.
Investment bank JPMorgan lowered its target price for Xiaomi to HK$10.5 from HK$18 and downgraded its rating to "neutral" from "overweight" on Tuesday.
JPMorgan's research indicated a sharp deterioration in smartphone demand in China in the fourth quarter of 2018. It forecast another challenging year in 2019.
With limited prospects for share gains, Xiaomi is likely to see growing downside risk, with its core internet revenues in China, including advertising and gaming, decelerating, despite some upside in smaller areas such as internet finance, e-commerce and subscription services, JPMorgan said in a research note.
Xiang Ligang, CEO of industry website Cctime, said Xiaomi is also facing mounting competition from rivals including Huawei Technologies Co Ltd in overseas markets, despite its good performance in the third quarter.
"The situation will not be too good in 2019. In fact, the global smartphone industry is likely to have a tough year," Xiang said.
Xiaomi, which is the fourth-largest smartphone vendor globally, said its international revenue grew 112.7 percent year-on-year, contributing to a higher percentage of total revenue from June to September 2018.
Its smartphone shipments to Western Europe grew 386 percent year-on-year, according to market research company Canalys.