Macron sees uptick in public support: poll
Xinhua | Updated: 2019-01-10 10:06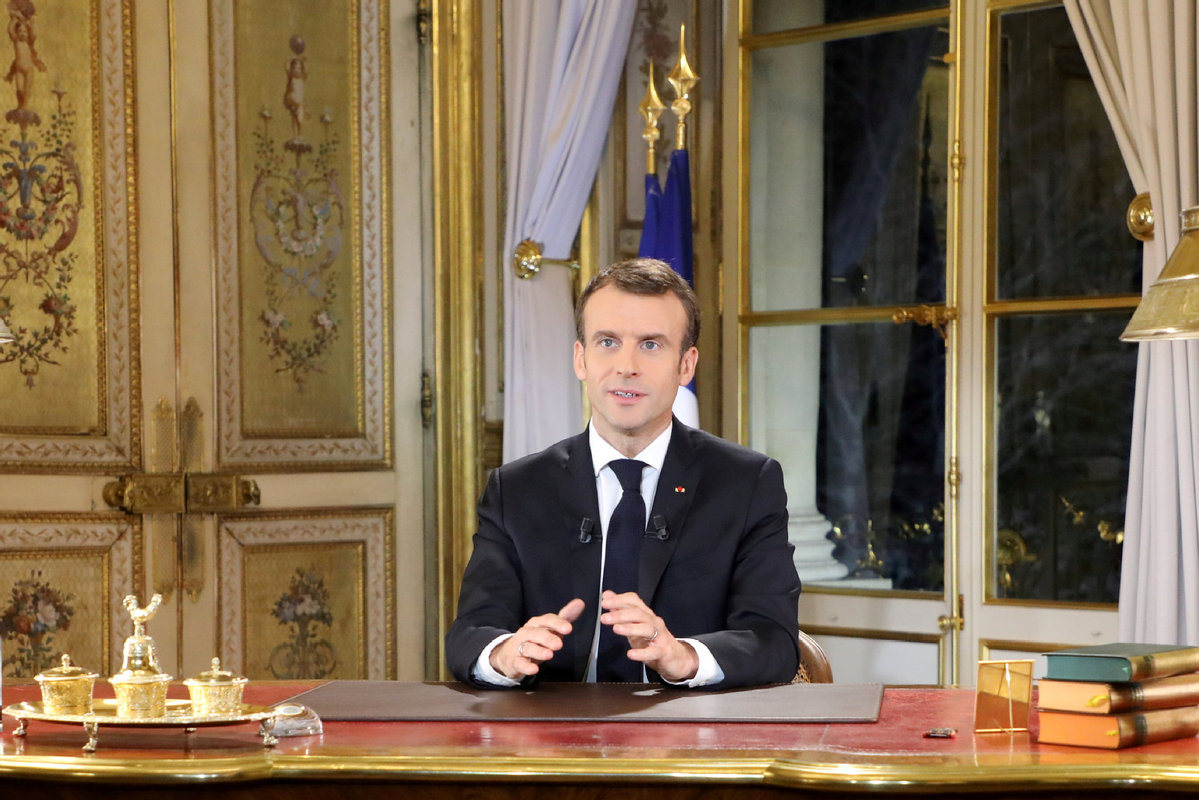 PARIS - French President Emmanuel Macron's approval rating rebounded in January for the first time since November 2017, a survey showed on Tuesday.
A poll by the French Institute of Public Opinion for French media Sud Radio and Paris Match showed Macron's score improved to 28 percent, up by five percentage points from December.
"The poll conducted after the latest announcements of Emmanuel Macron in response to the 'yellow vest' crisis shows a rebound in the approval of the president's action, the best increase observed since November 2017," the pollster said.
However, more than two thirds of the 1,014 people interviewed still thought the ex-investment banker's economic policy was not good, and only 19 percent believed he understood voters' concerns.
The "yellow vest" movement mobilized through social media has forced Macron to reconsider his economic and social recipe for the eurozone's No.2 power by offering a series of concessions to appease angry citizens.
After weeks of violent protests that plunged Paris into its worst chaos in decades, Macron capitulated last month over an original plan to raise fuel taxes, his major U-turn since taking office 20 months ago.
Offering more sweeteners, he pledged to increase the minimum wage without bringing extra costs to employers, in addition to a tax-free status of overtime hours, tax cuts for pensioners and end-of-year bonuses offered to workers.
The poll was carried out on Jan 3-4.