Corybn challenges May to call election
By Julian Shea in London | China Daily UK | Updated: 2019-01-10 22:35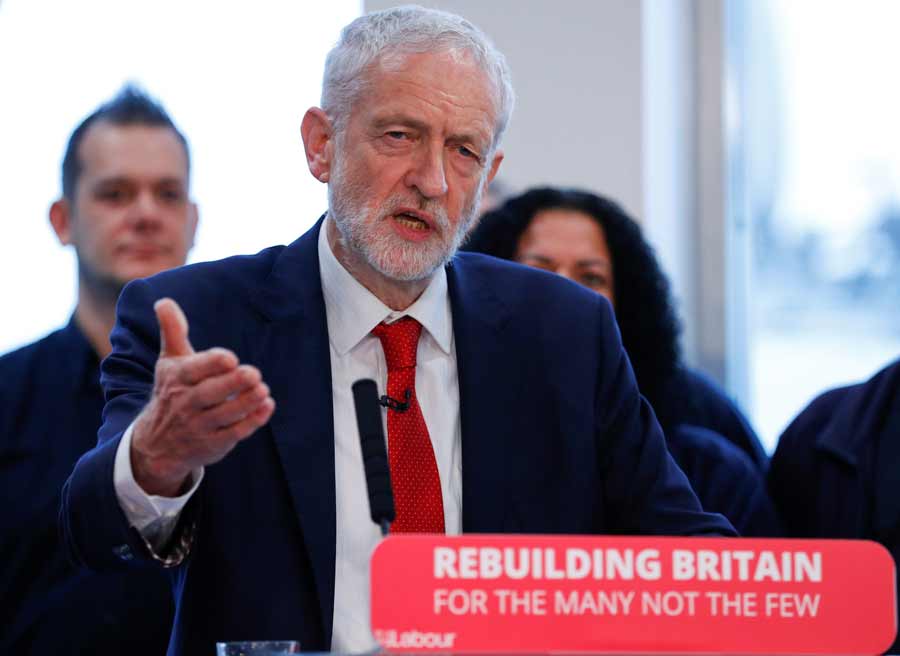 Labour leader Jeremy Corbyn has challenged British Prime Minister Theresa May to call a general election to win approval for her Brexit proposals.
Twice this week, May has been defeated in the House of Commons with members of her own Conservative Party voting against the government over issues relating to Britain's withdrawal from the European Union.
Next week, MPs have a chance to pass judgement on May's plans in an already-delayed vote, where she is widely expected to suffer another defeat, and Corbyn says if the government cannot win backing for its key policies, it is time to let the people have their say.
"Theresa May's deal is a bad deal and Labour will vote against it next week in parliament," he said.
"If the government cannot pass its most important legislation, then there must be a general election at the earliest opportunity.
"A government that cannot get its business through the House of Commons is no government at all so I say to Theresa May: if you are so confident in your deal, call that election, and let the people decide."
Wednesday's defeat was the second of the week for May. The first was on a Labour-backed amendment to a finance bill, limiting government powers to impose new taxes to pay for a no deal Brexit, and requiring parliamentary backing for any such measures.
The latest was on an amendment by Conservative MP Dominic Grieve. It said that if, as expected, May's proposals are rejected next week, the government must come up with an alternative proposal within three days, rather than three weeks, as was previously the case.
The decision of the speaker of the Commons, John Bercow, to allow the amendment to be voted on provoked fury from some Brexit supporting MPs, who accused him of setting a dangerous precedent of rewriting parliamentary rules.
If she loses, May will have extremely limited time and limited options to propose an alternative solution. European leaders have made it clear there is no room for further negotiation on May's terms, which they have already approved.
Possibilities on the table could include asking Europe to extend the Article 50 withdrawal process, postponing Britain's departure from the EU, currently scheduled for March 29, another referendum, or even a general election, as favored by Corbyn, who has so far remained immune to calls from Labour party members for a second people's vote on Brexit.
If May does lose, Labour says it will table a motion of no confidence in the government. In his speech, Corbyn admitted Labour did not have sufficient numbers to win such a vote on its own, and called for cross-party support, saying "members across the House should vote with us to break the deadlock."
He also gave renewed hope to supporters of a second people's vote. "If a general election cannot be secured, then we will keep all options on the table, including the option of campaigning for a public vote," he said.