无界森林(wújiè sēnlín): Unbounded forest
China Daily | Updated: 2019-01-11 08:01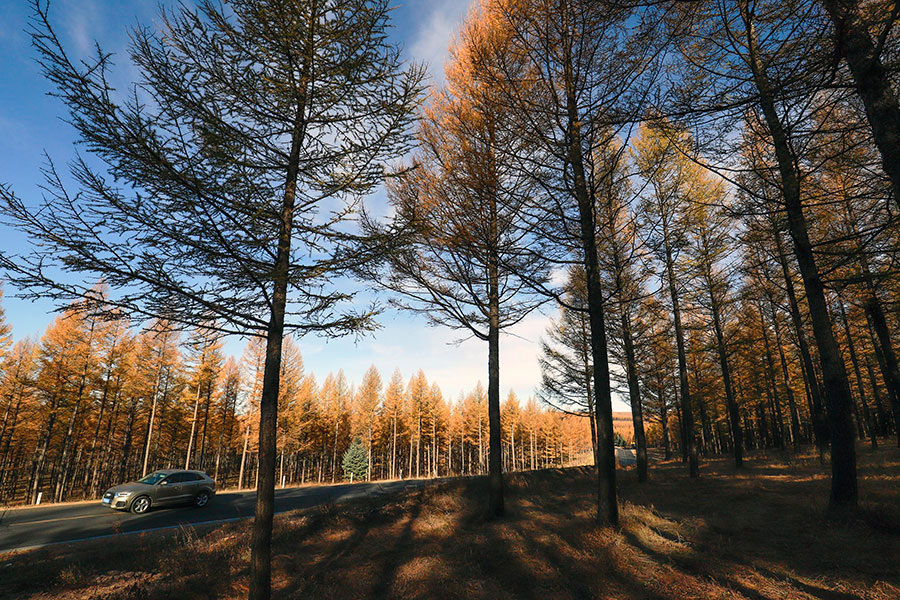 The Beijing Municipal Bureau of Forestry and Parks recently issued an overall plan for the new round of its 1 million mu (66,667 hectares) afforestation project. According to the bureau, the plan advances the concept of an "unbounded forest" for the first time, which aims to realize a green vision for Beijing through comprehensive management of its mountains, water sources, forests and grassland.
Forest areas are one of the most important ecosystems in Beijing, and they play a key role in the maintenance of urban ecological security.
Although Beijing has made great progress in its forest planting, the total size of Beijing's forested areas is still insufficient and the forest spatial framework in Beijing is deficient as well. The overall focus of the plan is on improving the ecological function of the forest system and promoting biological diversity, while expanding forest areas and connecting them with grassland areas.
The plan advances the concept of an "unbounded forest, habitable city "for the first time.
According to the plan, Beijing will launch afforestation projects in 255 key areas within the municipal area, in order to satisfy both the capital's ecological demands and people's leisure demands. It is expected to achieve the maximum ecological benefits through integrative design of ecological factors.