In Cairo, Pompeo blasts Obama's Middle East policies
Updated: 2019-01-11 09:36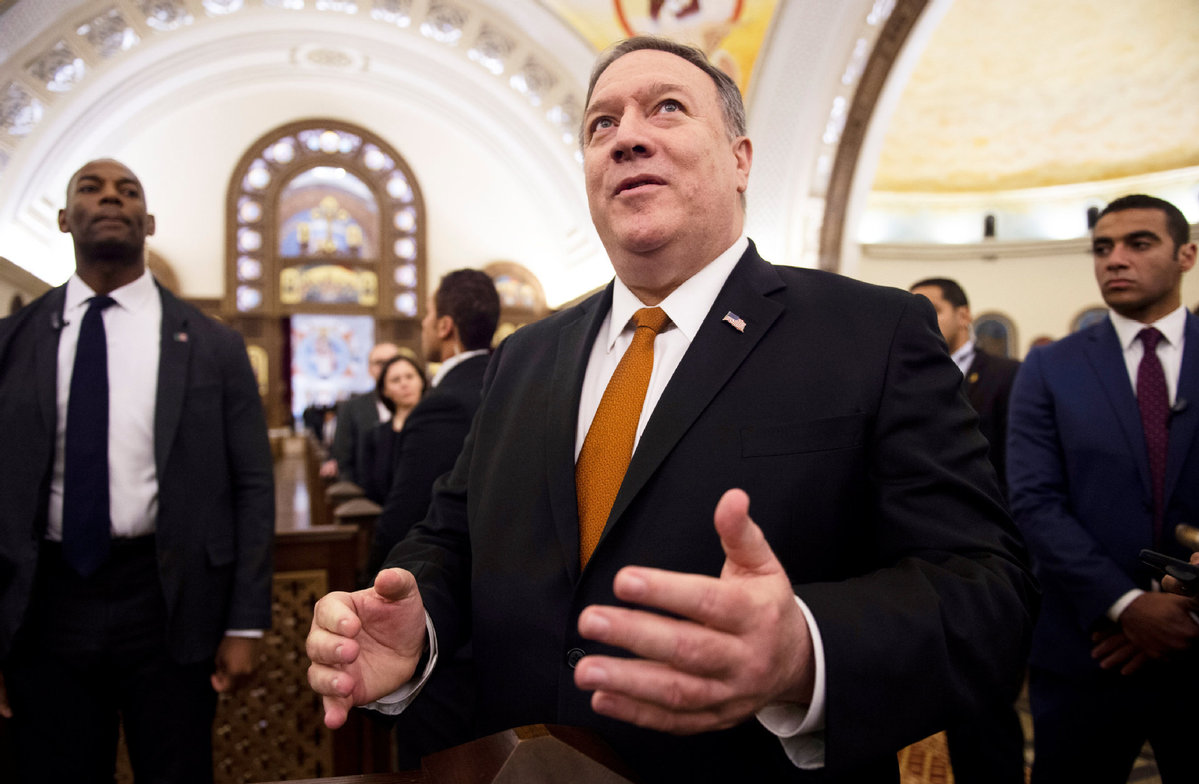 CAIRO - US Secretary of State Mike Pompeo on Thursday accused Barack Obama of sowing chaos by abandoning the Middle East to Islamist militants and Iranian influence in a blistering critique of the former president's policies even as Pompeo's boss, President Donald Trump, moves to pull American troops out of Syria.
In a speech at the American University in Cairo, Pompeo dispensed with a US diplomatic tradition of avoiding public airing abroad of domestic disputes by blasting Obama at the site of a landmark 2009 speech by Trump's predecessor aimed at improving relations with the Islamic world.
Pompeo presented America as "a force for good in the Middle East" and suggested Obama saw the United States as "a force for what ails the Middle East."
Some former US officials and analysts accused the top American diplomat of misreading history and camouflaging Trump's own desire to reduce US commitments in the region.
Pompeo accused Obama of underestimating "the tenacity and viciousness of radical Islamism," of failing to adequately support the 2009 "Green Movement" mass protests against a disputed election in Iran, and faulted him for not bombing Syria in retaliation for chemical weapons use by government forces in its civil war.
"What did we learn from all of this? We learned that when America retreats, chaos often follows. When we neglect our friends, resentment builds. And when we partner with our enemies, they advance," Pompeo said.
Pompeo did not mention Obama by name but called him "another American" who had given a speech in the capital of the Arab world's most-populous nation. Obama's office declined comment on the speech.
Pompeo is touring the region to try to explain US strategy after Trump's surprise announcement last month of an abrupt withdrawal of all 2,000 US troops from Syria, which rattled allies, shocked top US officials and prompted US Defense Secretary Jim Mattis's resignation.
Reuters