Autonomous driving's optimism on display at CES
By CHANG JUN in Las Vegas | China Daily USA | Updated: 2019-01-11 22:54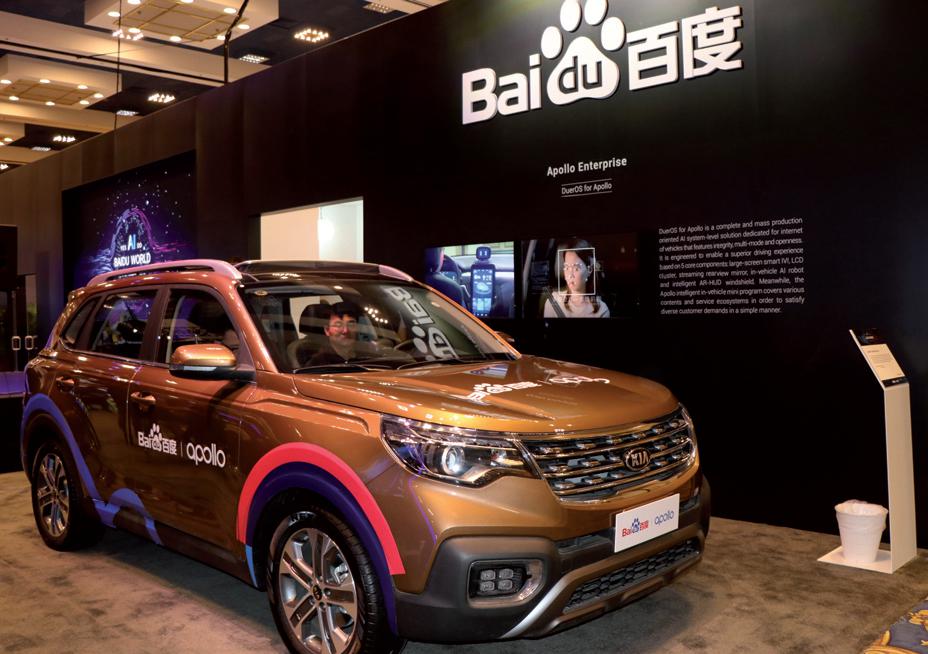 Autonomous driving remains more a buzz concept than a reality, as demonstrated at CES 2019.
Entrepreneurs, manufacturers and investors might agree that despite technological breakthroughs and product advancement, the commercialization and mass production of self-driving vehicles are not close to realization.
Good news about the concept, however, keeps bombarding the public.
Throughout the four-day CES 2019 carnival, executives from Audi, Toyota, Cruise Automation, chipmaker Nvidia and Waymo worked to convince the public that autonomous driving technology is close to maturity, and the vehicles are safe.
Traditional automakers, smart-vehicle companies and parts suppliers packed the North Hall of the Las Vegas Convention Center. Industry heavyweights and rising stars from across the globe competed fiercely in a wide spectrum of market segments – robo-taxis, heavy-duty trucks and delivery vehicles.
Many of them flexed muscles by bringing the latest products, concepts or prototypes to CES. Algorithms, machine learning, artificial intelligence and big data are the technology focal points of self-driving.
Lyft, the San Francisco-based ride-hailing company, offered self-driving BMWs to ease the traffic in Las Vegas during the trade show. The company said almost 30,000 paid rides have been recorded since they launched the autonomous driving taxi service at last year's CES.
On Jan 8, China's tech giant Baidu introduced its Apollo Enterprise, a suite of customizable autonomous driving and Internet of Vehicles (IoV) solutions for mass production vehicles.
The latest Apollo update includes a capability to manage complex urban and suburban environments including unprotected turns, speed bumps, clear zones, side passes, narrow lanes and autonomous parking.
Zhang Yaqin, president of Baidu, said at CES that the company will "join hands with each and every Apollo Enterprise client to create safe, customizable and scalable solutions to accelerate the commercialization of intelligent driving and enhance the mobility experience for everyone".
He confirmed that Baidu will launch 100 robo-taxis equipped with Baidu's V2X (vehicle to everything) technology to operate in Changsha, Hunan province, on 130 miles of city roads this year.
Although choosing not to present at CES this year, the autonomous driving forerunner WeRide sent an observation group. On Jan 4, the startup based in Guangzhou announced that it had received two investments from SenseTime Technology and ABC International, a subsidiary of Agricultural Bank of China, worth tens of millions of dollars.
The new investments will reinforce WeRide's role in L4 autonomous driving technology and help expedite the commercialization of its business model, said Tony Han, founder and CEO.
This year, WeRide plans to increase its self-driving fleet to 500 vehicles for a projected accumulated mileage of 3.1 million, mainly in Guangzhou in Guangdong province, Anqing in Anhui province and "any other possible places in China and America", said Han.
Challenges remain for autonomous driving companies worldwide. They need a more transparent regulatory framework and restoration of public trust on safety.
Even before the deadly crash of an Uber test autonomous vehicle in Arizona in March 2018, more than half of Americans expressed concerns about the safety of self-driving vehicles and declined to try them even once, according to Pew Research.
Heavy-duty trucking, however, could be a segment where autonomous driving makes a major move.
In the US, the trucking industry is facing a shortage of 50,000 drivers, according to the American Trucking Association, which says the nation will need another 898,000 drivers in the next decade to meet future demand generated by the booming e-commerce and retailing industries.
The situation likely will stay that way in the short term for the $740 billion industry, where the average age of drivers is 49 and the yearly turnover rate at large carriers – fleets with more than $30 million in annual revenue – is around 94 percent, according to the American Trucking Associations.
Autonomous trucking technologies could reduce annual operating costs for the average long-haul truck by 28 percent in 2025, according to a PwC study.
On Monday, Daimler unveiled its Freightliner Cascadia truck with semiautomated Level 2 capability, meaning the vehicle can fulfill some basic driving functions and assist the human driver. It also announced a 10-year plan to spend $570 million to bring L4 commercial vehicles to market. The German powerhouse vowed to eliminate the need for a human driver under most conditions.
TuSimple, a startup that focuses on self-driving trucks, caused a stir at CES with its Navistar International LT series tractor and 53-foot trailer.
On Tuesday, Hou Xiaodi, TuSimple founder and president, told audiences that the company is "running up to five commercial shipments a day in Arizona for 12 contracted customers" using its own Level 4 tech for Class-8 semis. Its fleet will expand to 40 "fully autonomous" trucks later this year, with a new collaboration with truck-engine maker Cummins to help better integrate its technology into semis.
With its camera-centric perception solution, TuSimple's trucks have a vision range of 1,000 meters, said Hou, as compared to the optimum quality of 150 meters that the majority of competitors can currently muster.
The California Department of Motor Vehicles lists anything less than 300 meters to be low visibility and recommends that driver precautions be taken.
Autonomous trucking is one of the best applications for future self-driving, said Sean O'Kane, an industry observer. "The fact that they (autonomous driving companies) are coming to trucks is a pretty big deal."
Contact the writer at Junechang@chinadailyusa.com