Canadian canola industry gets good news from China
By NA LI in TORONTO | China Daily | Updated: 2019-01-14 05:32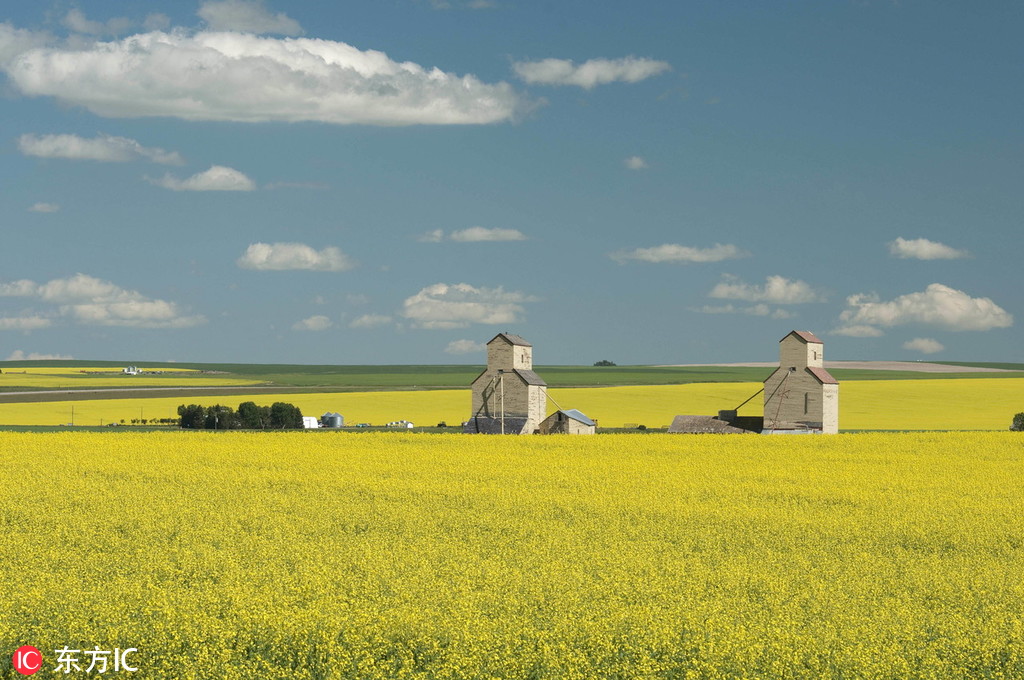 A sign of a thaw has emerged amid the political tension between Ottawa and Beijing.
According to Canadian news website iPolitics, the country's canola industry won approval for two new types of seeds from the Chinese government on Tuesday.
Jim Everson, president of the Canola Council of Canada, said in a news release that it is a great day for canola innovation.
"These traits will make Canada's canola crop more resilient in the face of weed, disease and weather stresses – the benefits will be felt through the value chain and the larger Canadian economy," he said.
Diplomatic tensions between Canada and China rose since the arrest of Huawei CFO Meng Wanzhou at the Vancouver International Airport at the US' request on Dec 1. Meng was later granted bail and is now awaiting court proceedings.
Canada's canola industry has been asking for three genetically modified crops to be approved for use in China since 2012 – the year the new seeds were approved in Canada.
The Chinese Ministry of Agriculture approved the use of five new biotechnology traits, including two canola-specific traits: a Liberty tolerance trait from BASF, and Bayer's TruFlex canola trait. China also approved two traits for soybeans and one trait for corn.
The sector has said it expects Canadian farmers will be able to increase their canola production by more than $400 million once all three traits, including Corteva's Optimum GLY, are approved.
"That's good news for anyone who cares about the health of our environment and a strong, diversified farm economy," Everson said.
Canada Agriculture Minister Lawrence MacAulay had repeatedly raised the approval issue with his Chinese counterpart, most recently during his agricultural trade mission to China in November, when Canada and China agreed to double bilateral agriculture trade by 2025.
Meanwhile, a mission hosted by the Canada-China Legislative Association went ahead with its trip to China last weekend.
The delegation was told by Global Affairs Canada that "the trip should go ahead", according to Senator Joseph Day, who is leading the group.
Day told Canadian media that the trip's success should be measured by how well the Canadian delegation enhances the long-term relationship between the two countries.
"The Chinese, I've learned through my many years involved in Canada-China relations, they build on long term relationships. Mutual understanding and mutual benefit come after we get to know one another," he said.
The trip comes after the detention of two Canadians by Chinese authorities.
China's chief prosecutor Zhang Jun has said that the two Canadians detained broke China's laws "without a doubt".