Chinese firms ready for Brexit
By CECILY LIU | China Daily | Updated: 2019-01-14 09:10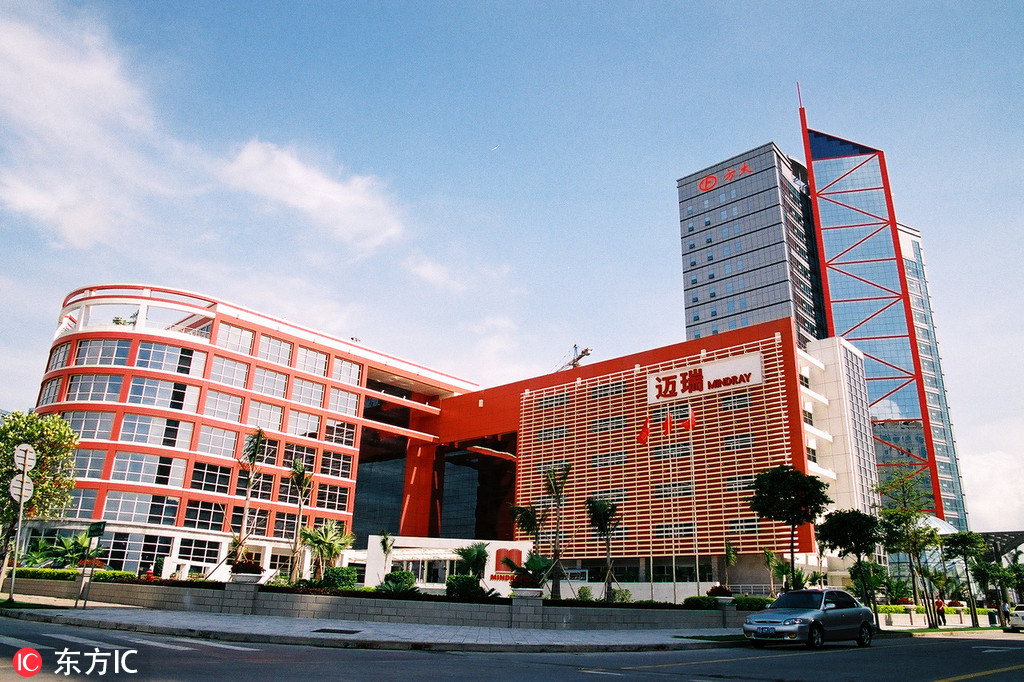 Companies with UK presence believe Britain's exit from EU is not a problem
Chinese companies are pushing ahead with their United Kingdom investment activities in pursuit of long-term goals, despite short-term Brexit uncertainties
Some have prepared a range of plans for different scenarios, depending on the details of the final Brexit withdrawal deal, but analysts say most Chinese companies have relatively standalone UK and European Union operations, and the Brexit impact, therefore, will generally be small.
"We have taken a comprehensive study of the potential Brexit impact, and we feel it will be minimal," said Su Lei, general manager in the UK for Mindray, a Shenzhen-based medical devices company that entered the UK in 2006 and that supplies equipment to more than half of the UK's around 700 public hospitals.
The biggest potential impact Mindray faces is in the realm of logistics. Its Shenzhen-manufactured medical devices are transported by sea to the Netherlands, and, from there, to the European countries it sells to.
If Brexit means goods coming to the UK via the EU will incur extra tax, then Mindray will transport its devices directly from Shenzhen to the UK.
"The additional costs to us will be small," said Su. "The logistics process will be handled by our current logistics supplier, which also has a big UK operation, therefore meaning this logistics change will not disrupt our business."
If Brexit creates no extra tax on products from the EU, then Mindray will continue to ship via the Netherlands.
Despite Brexit uncertainties, Mindray's UK revenue grew by an average of 25 percent during each of the past three years, and its headcount grew each year by 10 people.
ABP Group, a property developer, is similarly optimistic. It has pushed forward with its plans to develop a new business complex in East London, the first phase of which, comprising 60,400 square meters of office space, is due for completion in a few months. More than half of the units have already been sold, according to John Miu, ABP London's chief operating officer.
Miu said most British developers have put plans on hold over fears there will be a fall in demand but ABP's confidence in the UK has seen it take a different approach.
"We feel that, if we push on now, rather than waiting for Brexit uncertainties to clear, we will be ahead of the competition when the market bounces back and we can take advantage of the ongoing shortage of office properties, and the post-Brexit increase in property values," Miu said.
He and his team have ensured that all loan contracts and supplier contracts have been priced in pounds, to avoid currency risks.
Although the financial services sector is one of the most vulnerable segments of the economy to Brexit-induced problems, both Agricultural Bank of China and SPD Bank showed their confidence by establishing London branches in 2018.
"We don't feel there is a major implication to SPD from Brexit," said a SPD Bank spokesman. "We are prepared for any outcome."
Gerard Lyons, an independent non-executive director of Bank of China (UK), said, from his observations, most Chinese banks will not make significant adjustments to their UK operations post-Brexit, because their UK operations are already relatively separate from their EU operations.
Uncertainties aside, many Chinese companies are optimistic about long-term China-UK business collaboration prospects, and believe Brexit will propel the UK government and its businesses to look further afield for collaboration opportunities.
A survey of 300 Chinese business leaders completed in November by the business advisory company Brunswick Group found 47 percent of respondents were more likely to invest in the UK as a result of Brexit. In comparison, 30 percent said they were putting investment plans on hold until they gained post-Brexit certainty, and 15 percent were less likely to invest because of Brexit.
Meanwhile, Brunswick Group also surveyed 1,000 educated people in the UK and found 54 percent believe China-UK trade relationships will be better post-Brexit.
Bilateral trade between the two countries hit $79 billion in 2017, which was up by 6.2 percent year-on-year. And British exports to China grew by 19.4 percent in 2017, reaching$22.31 billion, according to Chinese government statistics.
These trends are consistent with analysts' observations.
"If Brexit could end up being handled in the right way for both the UK and the EU, it should, in theory, provide the UK with more flexibility to cooperate with China, and work with Chinese partners on projects in Belt and Road countries," said Jiang Suwei, a UK-based Partner at PwC.