London calling, ready for business
By Peter Estlin | China Daily | Updated: 2019-01-14 09:16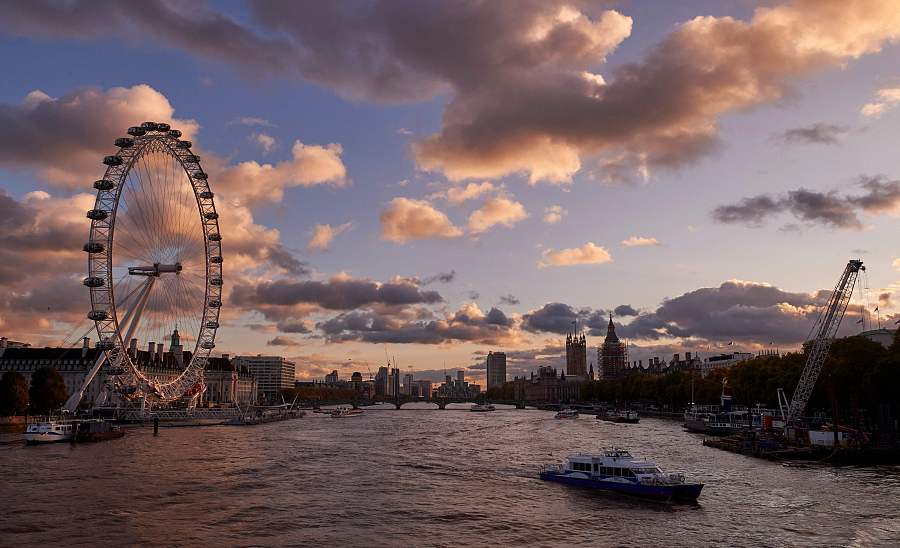 There's a street in the City of London that embodies how the Square Mile has changed over the last few hundred years. Cheapside, with the word cheap meaning market in medieval English, used to be home to one of the principal produce markets of the United Kingdom's capital. Indeed, the paths that come off Cheapside still reflect these industries - Honey Lane, Milk Street, Bread Street and Poultry, to name but a few.
Today, of course, the City of London is known as a world-leading international financial center. Cheapside remains a thriving hub of activity, and is still wall-to-wall with shops. The difference now, of course, is that their customers come from all across the world, many from China, and most carry a piece of plastic, or increasingly just their phone, instead of cash. This transformation is reflective of the reason why the City continues to prosper: We know how to adapt to a changing world.
But it's not only for this ability to change that the UK's financial sector continues to punch above its weight on the global stage.
We pride ourselves on excellence and professionalism in whatever we do. In industries from insurance to banking, and accountancy to asset management, you would struggle to find anywhere else on Earth with the sheer depth and breadth of world-leading companies in such a condensed space.
London has for centuries been at the forefront of innovation, keeping one eye on the future and the changing international environment, while working with international partners across the world to produce products, services and ways of working that benefit customers and clients across the globe.
That's why, as Lord Mayor of London, and a principal ambassador for the UK's financial and professional sector, I am focusing my year in office on a campaign to ensure we maintain our global competitiveness. My campaign Shaping Tomorrow's City Today aims to promote innovation and technology, champion digital skills and address digital and social inclusion across the UK.
Part of this campaign will focus on further inspiring an already flourishing culture of innovation, promoting the use of emerging new technology platforms, championing digital and technological initiatives and accelerating our leadership in green finance. We're already a world leader in the field of fintech, which is worth some £6.6 billion ($8.4 billion) to the UK economy each year. In 2017, UK payment systems dealt with more than 21 billion transactions worth around £75 trillion, and there are 76,500 fintech-related jobs in the UK, a number that is set to grow beyond 100,000 by 2030.
Clearly this is already a burgeoning industry, and one that will fuel the UK economy for years to come. But to fan the flames of creativity and innovation we must also embrace the importance of international cooperation in this area, and work with countries that understand this mindset.
China is one such nation.
The City Corporation, which I head, runs the Square Mile, and has long recognized the importance of building links with the Middle Kingdom. Just over 10 years ago we established representative offices in Beijing and Shanghai.
Things have come a long way since then, fueled by an acceleration in opening-up and reforms in China's economy. Today, more than 30 Chinese financial firms are now based in the Square Mile, and the majority of major UK financial institutions have a presence in China.
Thanks in part to the City Corporation's efforts, London remains the leading hub for RMB trading outside of Asia.
Meanwhile, in green finance our countries continue to set the benchmark for international cooperation, and late last year the UK-China Green Finance Taskforce announced a set of green investment principles for the Belt and Road.
However, digital is one area in particular that is seeing unprecedented exchanges, thanks in part to the UK-China Fintech Bridge established by our mutual governments in 2016.
Tech companies from China and the UK are making major inroads into each other's markets, and universities on both sides are busy collaborating on research and digital skills. But as Lord Mayor, I want to use my position and the decades of work undertaken by the City Corporation to nurture further digital exchanges between our countries.
In fact I'll be heading to China in March with this exact message, working to build on the already strong fintech links that exist between our two countries and increasing cooperation.
To quote the Chinese Ambassador Liu Xiaoming, who I recently awarded the Freedom of the City of London, the beauty of spring lies in different flowers blossoming together. By working together in fintech, both the UK and China can prosper together, and create a blooming digital environment envied the world over.
This article is provided exclusively to China Daily and China Watch Institute.