World leaders welcome Macedonia's new name
China Daily | Updated: 2019-01-14 10:50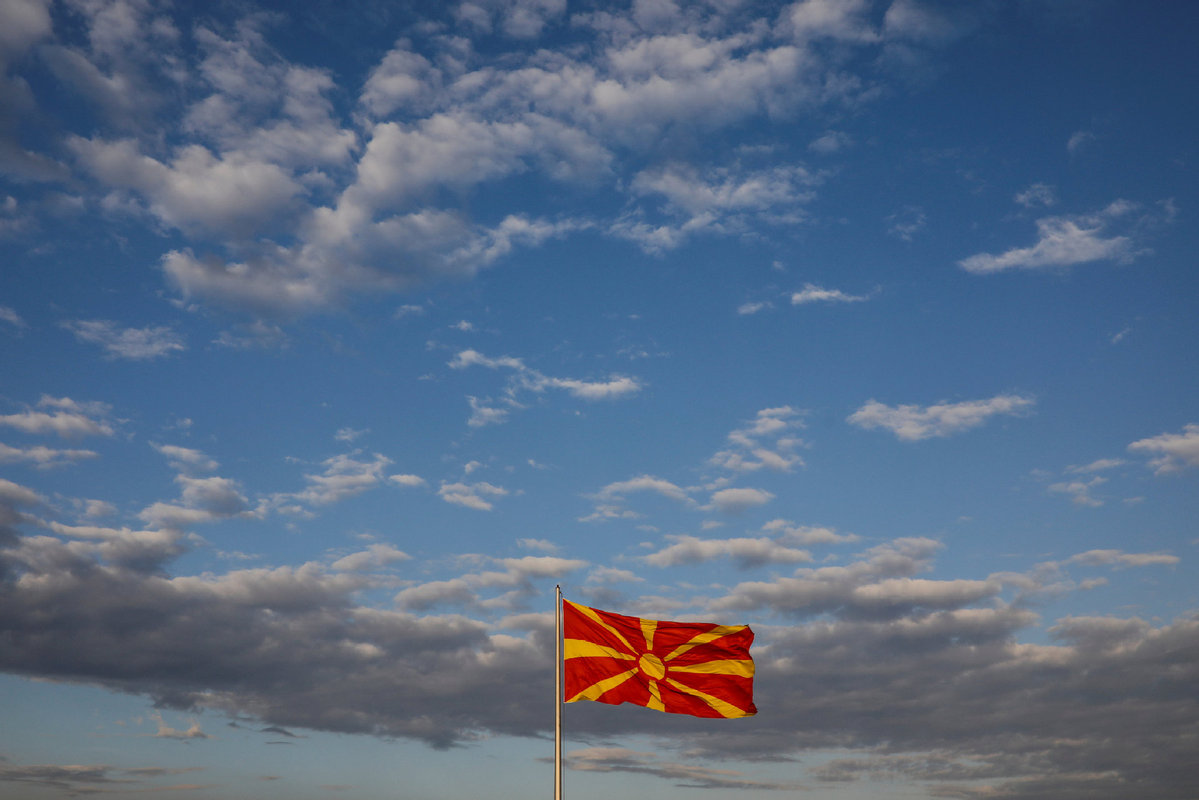 SKOPJE, Macedonia - What's in a name?
World leaders on Saturday congratulated the Macedonian Parliament which voted to endorse a constitutional change to the name of the country. Doing so puts the Prespa Agreement between the two into force.
"This is a significant decision for Macedonia, but also for the entire region," declared Albanian President Ilir Meta, adding that Albania will keep supporting Macedonia on its path.
Matthew Nimetz, the United Nations mediator in the country name negotiations between Skopje and Athens, welcomed the final steps taken by the Macedonian Parliament toward implementing the Prespa Agreement.
"This historic agreement between two neighbors opens the door to a new relationship between them and to a firmer basis for peace and security in the Balkans," said Nimetz in a written statement.
German Foreign Minister Heiko Maas expressed in a written statement his wish that the Greek Parliament would approve the Prespa Agreement and for the Republic of North Macedonia to soon join the North Atlantic Treaty Organization and start the European Union accession talks.
Meanwhile, the spokesman for the Secretary-general of the Council of Europe Thorbjorn Jagland tweeted that the Secretary-general welcomes the decision of the Macedonian Parliament and sees it as an important contribution toward stability in the region.
Late on Friday, after the Macedonian Parliament voted in favor of the constitutional changes, former Greek foreign minister Nikos Kotzias welcomed the endorsement of the Prespa Agreement, saying "history should be a school and not a prison."
"North Macedonia welcome in our lives," tweeted Kotzias.
Meanwhile, Greek Defense Minister Panos Kammenos, who also leads the junior partner in the country's coalition government, resigned on Sunday over the Macedonia name deal.
He also said his party is quitting the government.
Under the Prespa Agreement signed on June 17, 2018, the amendments to Macedonia's constitution will not enter into force and will have no value if Greece doesn't ratify the agreement and NATO accession.
Macedonia and Greece signed the Prespa Agreement to resolve the decades-old name dispute.
Under the deal, the official name of the country will become the Republic of North Macedonia.
Xinhua-AP