Trump warns Turkey not to attack Syrian Kurds after US pullout
Xinhua | Updated: 2019-01-14 14:37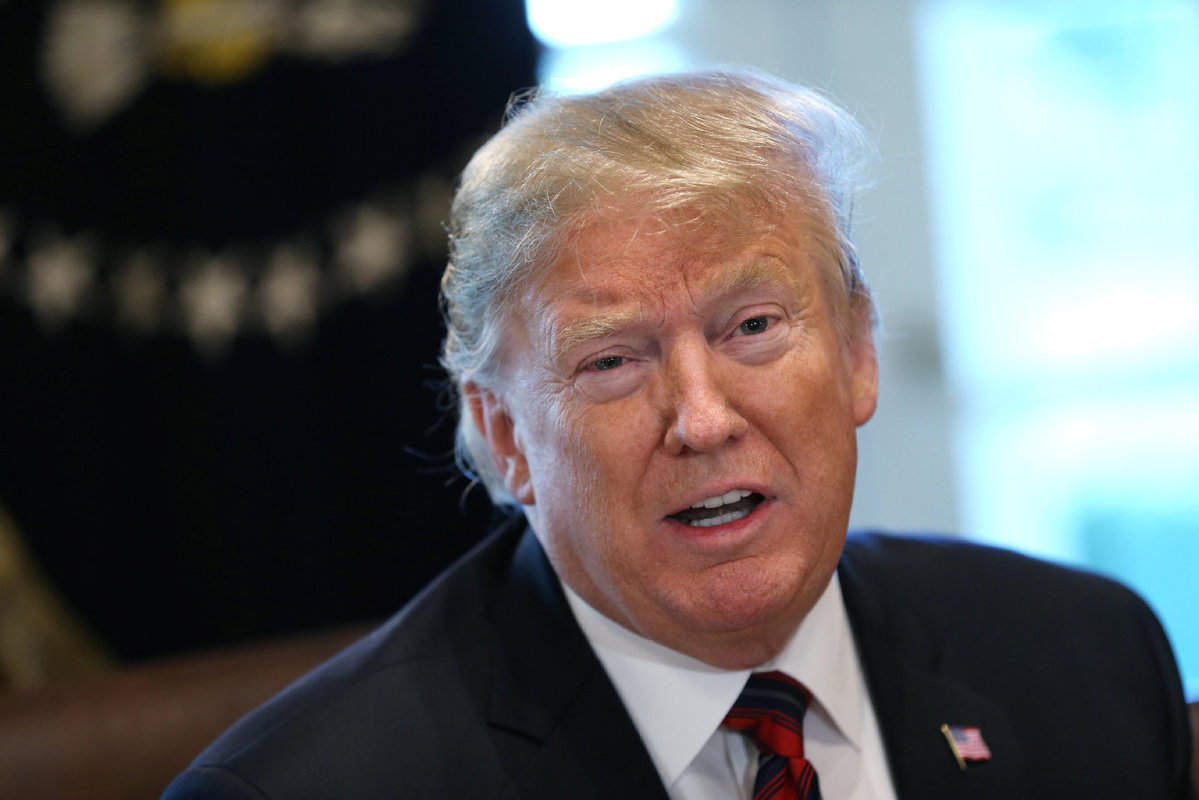 WASHINGTON -- US President Donald Trump said on Sunday that US pullout operation was underway in Syria, warning Turkey of economic devastation if it attacks Kurdish forces after the pullout.
"Starting the long overdue pullout from Syria," Trump tweeted, adding US forces would continue to strike the remnants of the Islamic State (IS) from "many directions" and the "existing nearby base."
"Will devastate Turkey economically if they hit Kurds. Create 20 miles safe zone ...," Trump said, threatening to impose economic measures against Ankara if it attacks Kurds, but not giving details about the safe zone.
At the same time, Trump also urged Kurds "not to provoke Turkey."
The United States and Turkey have been falling into quarrels recently regarding the fortunes of Kurdish militia in northern Syria, which is an ally of Washington in the counter-IS campaign but a "terrorist group" viewed by Ankara.
US National Security Adviser John Bolton said on Jan 6 in Israel that the United States would withdraw from Syria only after Turkey pledges to safeguard Kurds.
Turkish President Recep Tayyip Erdogan later refuted it, saying "Bolton has made a serious mistake ... we will not have any compromise on this. What he said cannot be accepted."
Turkish Foreign Minister Mevlut Cavusoglu said in an interview on Thursday that Turkey would conduct the planned military operation to thwart the threat in northern Syria, even if the United States delays the withdrawal.
Bolton noted on the following day that the military environment in northern Syria was "very complex", warning that Turkey should not take any military action that is not fully coordinated through the military channels with the United States.
Bolton also revealed that the discussions between the militaries of the United States and Turkey on Syria would continue next week, expecting the result of discussions would be acceptable on both sides.
The Kurdish militia groups, which have been controlling areas in northern and northeastern Syria since the early time of the more than seven-year-long war, have felt the pinch after Trump's decision to withdraw US troops from Syria last month.
Currently, there are about 2,000 US troops deployed in Syria. The US military has reportedly started withdrawing ground equipment from the country.