Stabbed Polish mayor dies: report
Xinhua | Updated: 2019-01-14 22:42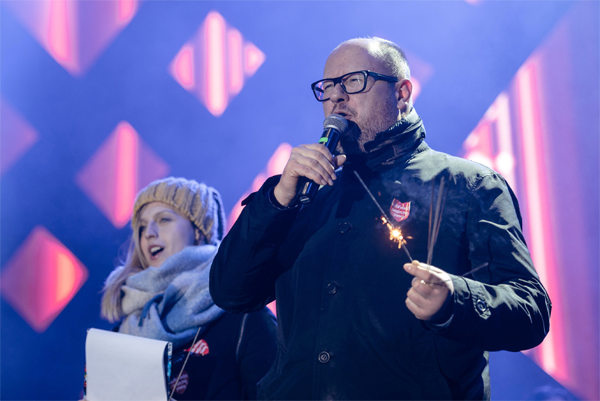 WARSAW -- The Mayor of the Polish city of Gdansk, Pawel Adamowicz, died on Monday after being stabbed at a charity event a day earlier, the director for medical affairs of the Medical University of Gdansk hospital, Tomasz Stefaniak, was quoted by the Polish Press Agency as saying.
"We could not save his life despite all our efforts," Stefaniak said.
On Sunday evening, Adamowicz was stabbed by a convicted criminal who rushed onto the stage during the finale of a charity event.
The mayor was seriously injured in the heart and abdomen. Doctors reanimated Adamowicz on the spot and then transported him to the Medical University of Gdansk hospital, where he underwent five hours of surgery.
Polish prosecutors said that the man accused of stabbing Adamowicz is being investigated on suspicion of attempted murder and will also be subjected to a psychiatric examination.