Shanghai tech company announces first-of-its-kind chip
By Ouyang Shijia | chinadaily.com.cn | Updated: 2019-01-16 10:22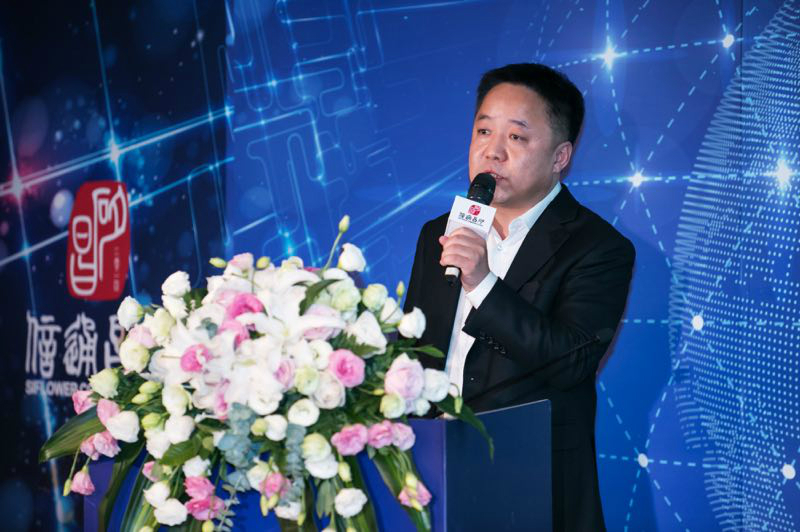 Shanghai-based Siflower Communication Technology, a leading design house and manufacturer of circuit chips and internet of things (IoT) hardware, on Tuesday announced its latest system-on-a-chip.
The company further said that it is gearing up to announce a number of smart home solutions.
Powered by dual-core CPUs, the SF16A18 for the first time integrates its 2.4GHz and 5GHz frequency bands into the same chip. It is expected that this development will help the company offer competitively priced IoT products.
"As the first Chinese mainland, self-developed wireless router chip, it will help fill the gap in the domestic market for wireless router chips," said Li Xingren, co-founder and chairman of Siflower Communication Technology.
According to Li, the highly integrated chip solutions are key to tapping into the fast-growing smart home market.
Rolled out in first quarter of 2018, the chip can be used in traditional wifi routers, carrier wifi routers, smart gateways, repeaters, home servers, smart speakers and 86mm faceplates.
According to a report released by the China Economic Information Service, China's IoT market was worth more than 1.19 trillion yuan ($176 billion) in 2017, and was expected to hit 1.5 trillion yuan by the end of 2018.
With evolving smart recognition technology, sensors, blockchain and other IoT-related tech, the IoT industry is evolving toward the manufacture of smart, convenient and low-power consumption, the report said. It is expected to maintain a rapid growth over the next number of years.
Leading consultancy firm Gartner estimated that 8.4 billion connected devices were in use globally in 2017, and that number will jump to 20.4 billion by 2020. China, the world's largest electronics powerhouse, has become a key player in driving the adoption of connected devices.
Considering the continuing expansion of the IoT industry, Siflower Communication Technology said it is now accelerating its push to further tap into the IoT-enabled smart home market.
The company's new chip has been mass-produced, and its second-generation counterpart will be released in the second half of 2019, the company claimed.
Founded in 2015, Siflower Communication Technology focuses on designing and developing IoT-enabled smart home chips and related products.