国际游客赤字(guójì yóukè chìzì) : International tourist deficit
China Daily | Updated: 2019-01-17 07:58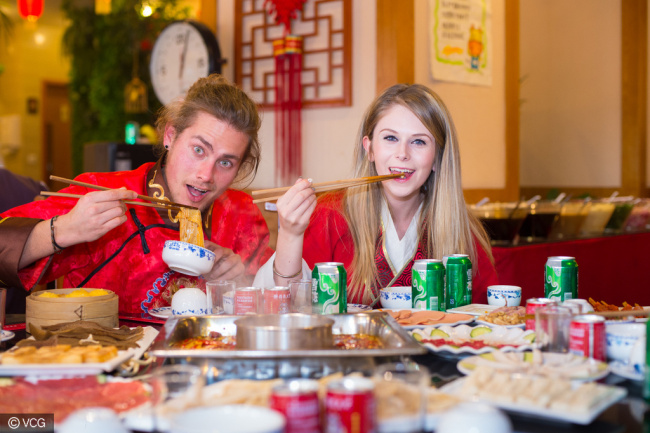 The Center for China and Globalization and the domestic online tourism agency Ctrip have recently issued a report on China's inbound and outbound tourism, which points out that China's inbound tourism develops slowly compared with outbound tourism in recent years.
Prompted by globalization, China's outbound tourism develops rapidly, and many countries have actively taken measures to attract Chinese tourists. But there is an international tourist deficit, which is forecast to reach 100 million visits in the coming five years with the growth rate for inbound tourists to China lower than that of developed economies and emerging economies and even the average level of Asia-Pacific countries.
The report points out that although China's visa-free policy and transit visa exemption policy is gradually easing nowadays, in general China's visa policy still impedes the growth of inbound tourism. China's tourist visa policy, especially visa-free policy could be further opened to attract more international tourists. Meanwhile, the application process for a Chinese visa should also be optimized for the tourists' convenience.
The report also mentioned that many other factors including language differences, the tourism service level, lack of tourist facilities, China's air quality and food safety concerns also impede the development of China's inbound tourism. And it suggests that China should comprehensively promote inbound tourism development from many aspects including industrial development, visa reform, tourism management, promotion and talent cultivation.