Chinese innovations explore global prospects
By ZHONG NAN | China Daily | Updated: 2019-01-21 07:38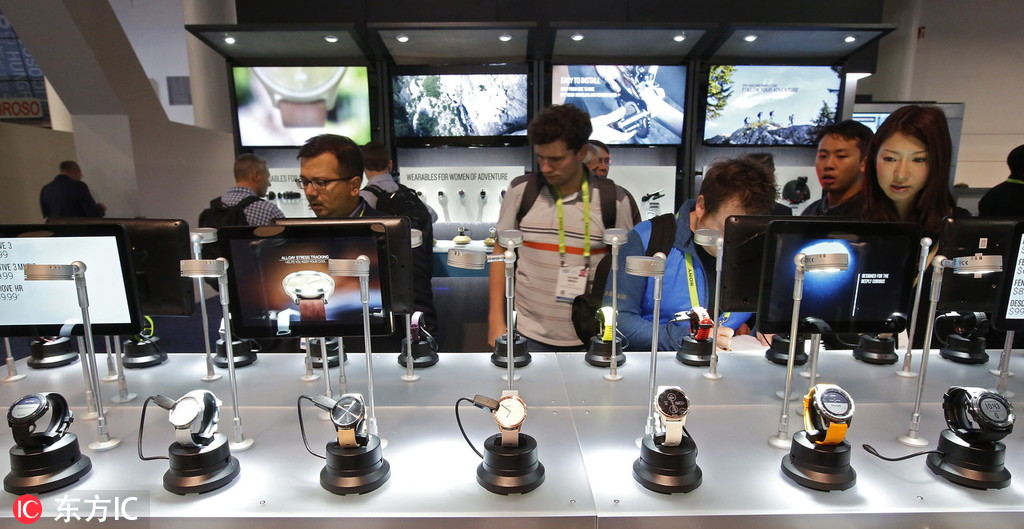 About 1,200 Chinese technology companies, including Suning Holdings Group and Huawei Technologies Co, as well as startups, used the annual Consumer Electronics Show or CES in Las Vegas to showcase their innovations in fields like artificial intelligence or AI and robotics.
At the Jan 8-11 event, the number of participating Chinese companies declined from last year's record 1,500 or more. Business leaders attributed the drop to the US-China trade row, which they said has cast a shadow on the tech sector in the United States.
Gary Shapiro, president of the US Consumer Technology Association, which organizes the CES, said that tariffs on Chinese products are actually costing the US tech industry and consumers about $1 billion a month.
Shapiro said he was concerned about US export control proposal on emerging technologies such as AI. He listed AI, 5G, self-driving technology and digital health as trends that dominated the CES 2019.
But export controls will restrict the advancement of AI, especially in the US, said Shapiro. Chinese-made products can still be found easily in almost every category like high-definition TV, robotics and smart retailing, occupying about 14 percent of the net exhibiting space.
Many Chinese tech companies, especially the most innovative ones, are still looking at the long-term prospects in the US market.
Suning, China's largest omnichannel retailer by sales revenue, unveiled its new "retail as a service" or "RaaS", based on its smart retail strategy, at the CES 2019.
Regarded as the "brain" of smart retail, the strategy is in essence an open-platform model through which partners can access Suning's portfolio of long-term accumulated technology capabilities and omnichannel operations experience, including the latest software, platform, infrastructure and know-how as a service.
Jack Jing, COO of Suning Technology Group, a Suning subsidiary, said as the largest omni-channel retailer in China, "we know that smart retail is the key to attracting and satisfying consumers" in the digitalized era.
"We want to work with more global partners in the industry to open up access to data, tech and tools, which can help them better understand their users and achieve business goals. That's what the 'retail as a service' strategy is all about," he said.
Suning's RaaS strategy offers retail-related people such as manufacturers, small and medium-sized retailers and even tech developers or service providers an integrated solution to enhance both operational efficiencies and customer experience.
To deepen the development of the strategy and extend its applications, Suning has partnered with Gaia-Works, Ecovacs Robotics, and Sense-Time, the world's most valuable AI unicorn and the largest pure-play AI company.
At the CES, China's largest voice recognition company iFlytek showcased its fully upgraded smart translator.
Charlene Li, general manager of iFlytek North America, said expansion in the US market may be an uphill task in the short term, but "if we wouldn't plan ahead and do spade work, we had to do it several years later, which is too late".
Alpha Mini robot developed by UbiTech, and Mabot developed by Shenzhen Bell, both Chinese startups, were among those shortlisted for the CES annual Innovation Awards.
Shapiro said every year Chinese companies participate in the CES to meet sellers and buyers, build their brands, and explore partnerships.
Huawei launched two new products at the CES: a high-end laptop and a smart watch. Both will be put on shop shelves in the US this month.
"If you are trading with the countries, then you are more likely to have a good relationship with them," said Shapiro, calling for a more "normalized" trade relationship between the two countries.
The CES, the world's largest trade show to present new products and technologies in the consumer electronics industry, is estimated to have attracted about 4,500 exhibitors and 180,000 attendees this year.
Xinhua contributed to this story.