IBM powering Pacific Coffee's digital dreams
By Fan Feifei | China Daily | Updated: 2019-01-22 10:45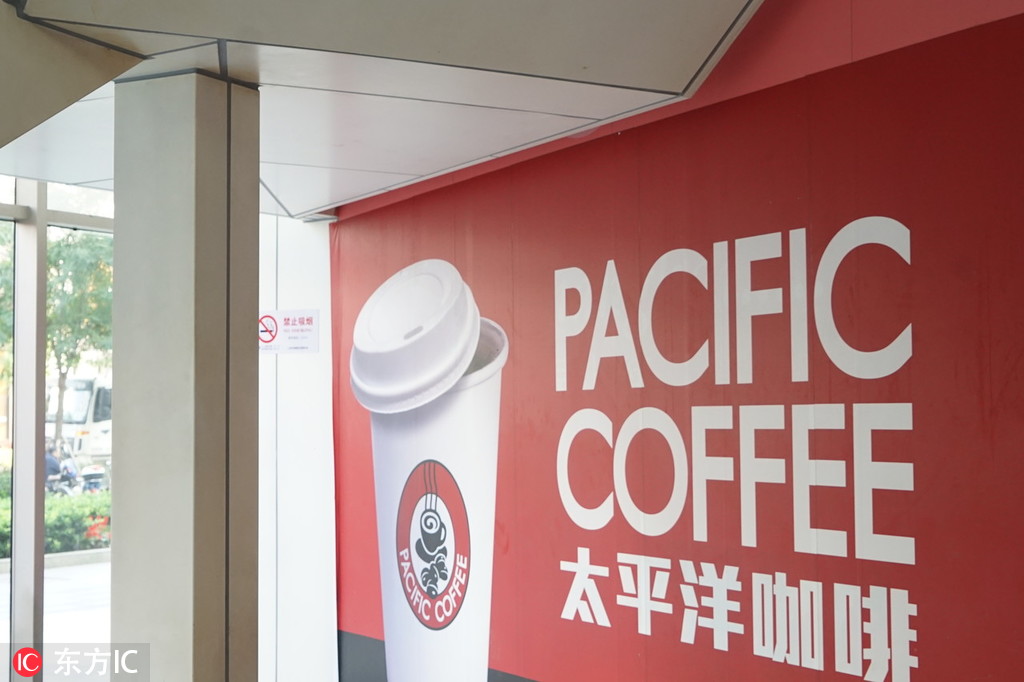 IBM Corp is assisting Pacific Coffee's digital transformation by helping the brand, owned by China Resources Enterprise Ltd, to establish a smart coffeehouse to improve user experience and cut costs.
The LUXE flagship coffeehouse is Pacific Coffee's first smart cafe to use IBM's digital technologies, including digital menus, tabletop scan-and-order services, smart shelves, ebooks about coffee culture, and hand-held devices for baristas.
The new store format aims to offer customers more considerate and personalized services.
"IBM managed the overall planning and deployment of the digital platform, together with China Resources Enterprise, from the underlying cloud platform to the centralized platform for technology and business," said Guo Hua, general manager of the information and management center at China Resources Enterprise, and sponsor of the transformation program.
IBM's insights into segments such as retail, catering and consumer goods, coupled with its corresponding business development expertise, have provided significant support for the company's digital transformation process, Guo added.
Pacific Coffee is streamlining its operations and increasing efficiency by leveraging IBM's experience-focused design methodology, leading digital solutions and agile innovation co-creation lab. The company said it hopes to make the best use of customer behavior data, conduct personal precision marketing analysis and improve its operational efficiencies.
China's retail industry is transforming at a rapid pace. However, user experience in traditional stores is not keeping pace with progress in other areas, while operating costs are rising, according to IBM.
Brick-and-mortar stores' digital transformation efforts lack efficient data and supply chain integration is limited, the company added.
Leveraging its research and development strength in innovative technologies, covering cloud computing, the internet of things, cognitive computing, blockchain and the mobile internet, the United States tech giant focuses on creating seamless customer service and empowering the retail industry's digital transformation.
IBM has also carried out similar digital cooperation with CR Group in the medicine sector; Bailian Group, Suning Holdings Group and Bestore in the retail sector; as well as companies in the energy industry, said Hou Xueming, general manager of cognitive process re-engineering and services of the global business services at IBM China.
Data-based intelligent retail models are not only reshaping consumer experiences, business operations and management approaches, but are also blazing a trail for platform-based retailers' continued success in the digital era.
Microsoft Corp is also helping retailers to realize digital transformation through advanced cloud computing, big data, IoT, artificial intelligence, and other digital technologies.
Cao Lei, director of the China E-Commerce Research Center, said user data could be collected during the integration of online and offline retail, enabling merchants to execute targeted strategies to better meet consumer demands.