药品新采购(yàopǐn xīncǎigòu): New procurement model for medicines
China Daily | Updated: 2019-01-23 08:26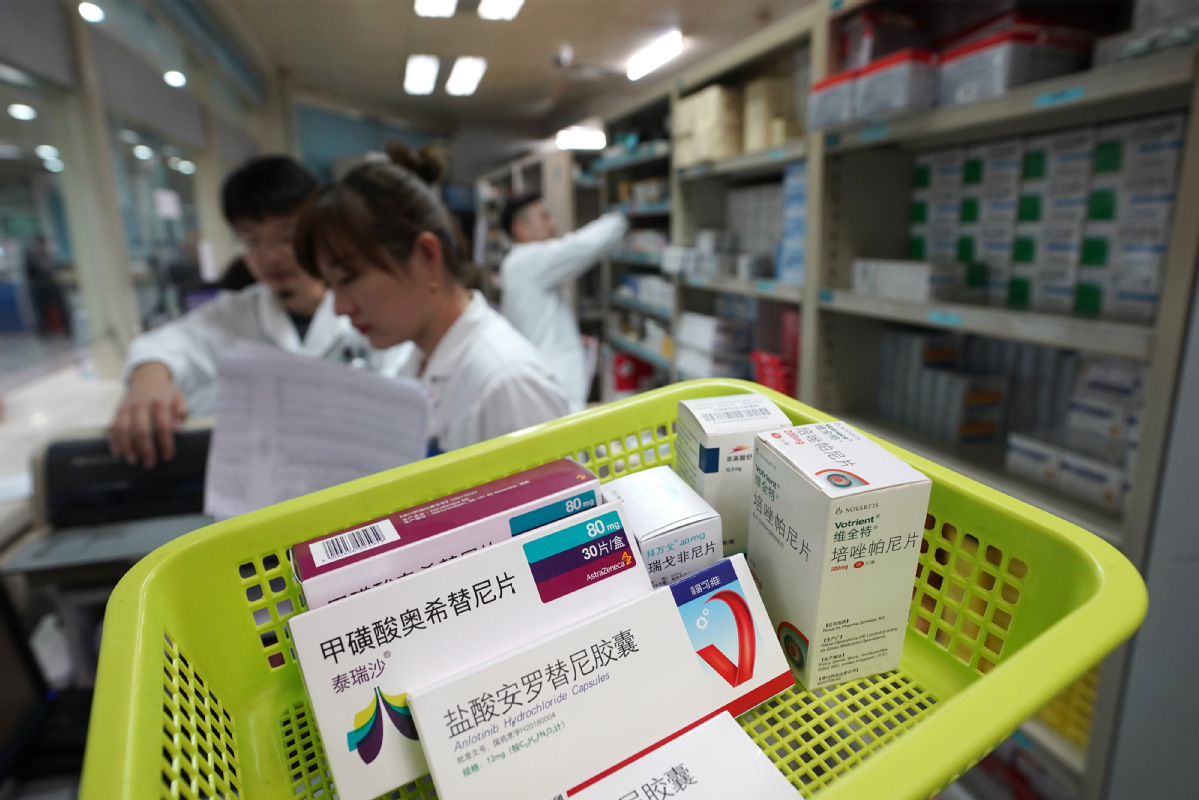 How to solve the problem of high drug prices? Eleven cities are now piloting a new centralized drug procurement model, with public medical institutions forming a procurement alliance.
The national drug procurement model is being piloted in Beijing, Tianjin, Shanghai, Chongqing, Shenyang, Dalian, Xiamen, Guangzhou, Shenzhen, Chengdu and Xi'an.
In the past, because of the existence of kickbacks, Chinese patients have had to pay high prices for medicines.
The head of the office for the national pilot centralized drug procurement said that a large number of generic drugs have huge rebate space, resulting in high prices. In the past, the volume and price of centralized drug purchases were not linked, the procurement was scattered, the competition was insufficient, the supervision was not strict enough, the policies were not coordinated, and the drugs were bought, collected, used and paid for by one department, which pushed up prices.
In response to the above problems, the national pilot program has set important rules for the centralized procurement of medicines, establishing a model of national organization, alliance procurement and platform operation, that reduces the cost of medicines for patients.
The average price reduction of the first 25 medicines incorporated in the pilot program is 52 percent, and the highest price reduction is 96 percent.
It has been calculated that the overall price of the 25 purchased medicines in the centralized purchasing pilot program has been reduced form 5.9 billion yuan ($872.86 million) to 1.9 billion yuan.
It is estimated that if the centralized medicine purchase model is expanded nationwide, the overall expenditure on the purchase of the 25 medicines will be reduced by 19 billion yuan to 6 billion yuan.