Huawei to release 5G phone in June
By Yang Yang | chinadaily.com.cn | Updated: 2019-01-23 13:32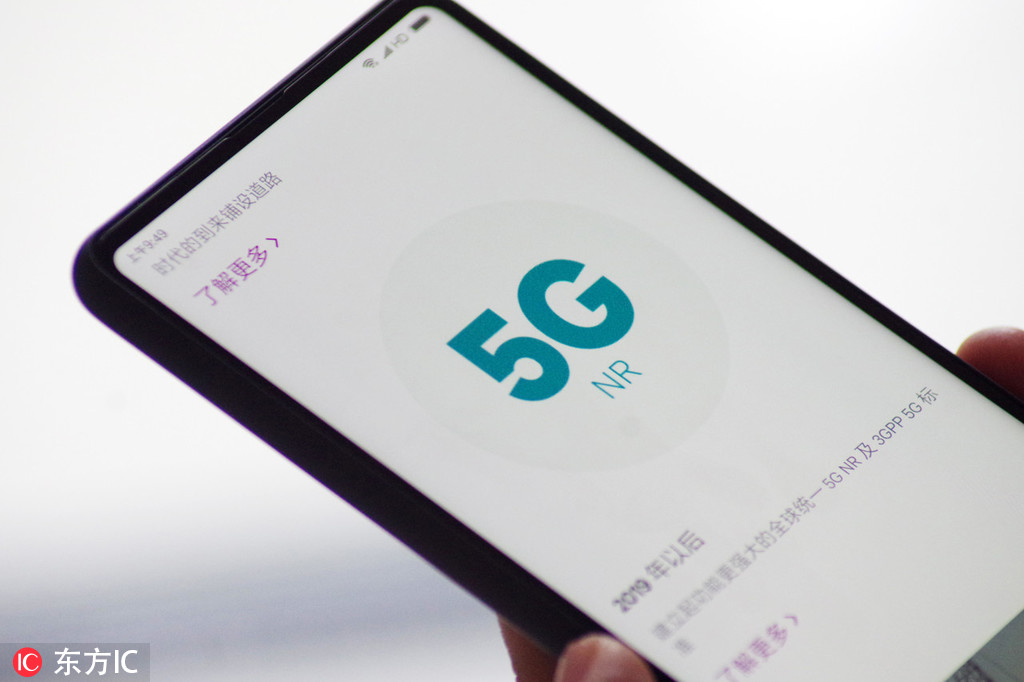 Huawei's highly anticipated 5G phone is expected to launch in June 2019, the Chinese technology giant said at the World Economic Forum in Davos, Switzerland on Tuesday.
Many new technologies, including internet of things and artificial intelligence, are ready for broad application, and the 5G technology itself is remarkably well developed, said Hu Houkun, Huawei vice-chairman,as reported by the 21st Century Business Herald.
About 154 operators in 66 countries are testing 5G technology and 110 5G networks are expected by 2025, according to the Global System for Mobile Communication Association (GSMA).
Huawei has deployed 5G networks in more than 10 countries, and the company is expected to deploy 5G in 20 countries in 2019, Hu said.
5G will be the largest market in the technology sector this year, and this market is growing rapidly, Hu added.
The market value of 5G infrastructure is projected to reach $26 billion in 2022, up from $528 million in 2018, with a 118 percent compound annual growth rate, according to a report by market consultancy IDC.
5G's direct and indirect outputs are estimated to reach $6.3 trillion and $10.6 trillion in 2030, according to a report on the industry's prospects released in December.
Huawei is confident 5G will bring great benefits to everyone, Hu said during a discussion titled "Strategic Outlook on Digital Economy" at this year's forum, which this year carries the theme "Globalization 4.0", also known as the "fourth industrial revolution".
5G will not only bring customers' completely new experiences, but also play an important role in the digital transformation of various industries in smart manufacturing, autonomous driving and remote surgery, Hu added.
In December last year, the Chinese tech behemoth officially confirmed it will release 5G phones equipped with 5G chips in the first half of 2019, and achieve commercial scale in the second half of this year.
In the fourth industrial revolution and digital economy, people's attention to technology will be transferred to social value from commercial value, Hu said.