无废城市(wúfèi chéngshì): Zero-waste cities
chinadaily | Updated: 2019-01-24 07:26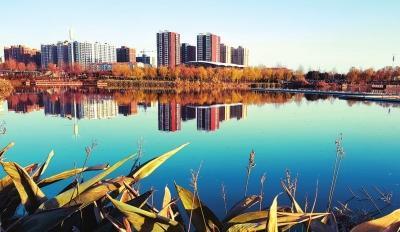 The State Council, China's Cabinet, recently issued a work plan for the zero-waste city pilot project.
China unveiled its ambition to create zero-waste cities at a forum during the World Cities Summit in Singapore in July last year.
According to the document, a zero-waste city refers to an advanced urban development and management model that aims to promote green lifestyles, minimize the amount of waste produced, strengthen recycling programs and ensure that waste released into the environment is harmless.
Construction of the pilot zero-waste city project is of great significance to promote and deepen comprehensive reform of urban solid waste management, and an important measure to realize an ecological civilization and build a beautiful China. It aims to be a replicable program that realizes the nation's zero-waste target.
According to the document, 10 cities will be selected for the pilot program. And by 2020 they are expected to have established a comprehensive management system for waste and to be demonstration models for zero-waste cities.
Experts said the pilot zero-waste cities are expected to promote new industrial structures and agricultural production models, and a consumption model that is resource-saving and environmentally friendly, in order to improve the urban green development level.