Coal industry maintains stable development
By Liu Zhihua | chinadaily.com.cn | Updated: 2019-01-24 14:05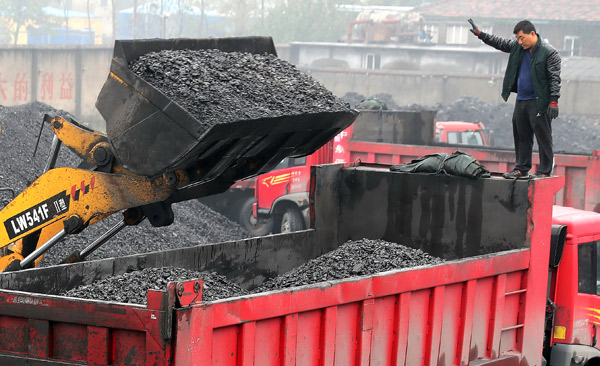 China Institute for Coal Economic Research under China University of Mining and Technology (Beijing) released a report on Tuesday, saying the coal industry had a well-balanced development in 2018, despite a slight slowdown compared with 2017.
The institute used a "prosperity index" based on studies measuring various aspects of the industry to reflect its development, including coal prices, coal production, imports, and so on, and concluded that the prosperity index was 97.16 in the second half of 2017, and rebounded to 98.06 in the first quarter of 2018, although it declined a little to 97.94 in the end of second quarter.
The indexes were respectively 97.72 and 97.68 in the end of third and fourth quarters of 2018, although there was a drop by the end of 2018, the report said.
Besides, analysis showed that indexes for production, profit, imports and investment in the industry rose in 2018, and exports, price, stock, average payment collection days fell.
In 2018, coal production totaled 3,550 million metric tons, growing 5.2 percent year-on-year, and the increase was 2 percentage points more compared with that in 2017. Coal imports were 281 million tons, increasing 3.9 percent year-on-year, and the increase was 2.2 percentage points less compared with that in 2017.
The report also said against the slowing down international economy, it is admirable that China's coal industry achieved such development in 2018.
The report attributed the development achievements to the supply-side reforms, the opening-up in coal industry, the updating and transition toward high-quality development of the industry, and others.