Targeting high-quality growth, Chongqing expects 2019 growth at 6%
Xinhua | Updated: 2019-01-27 14:19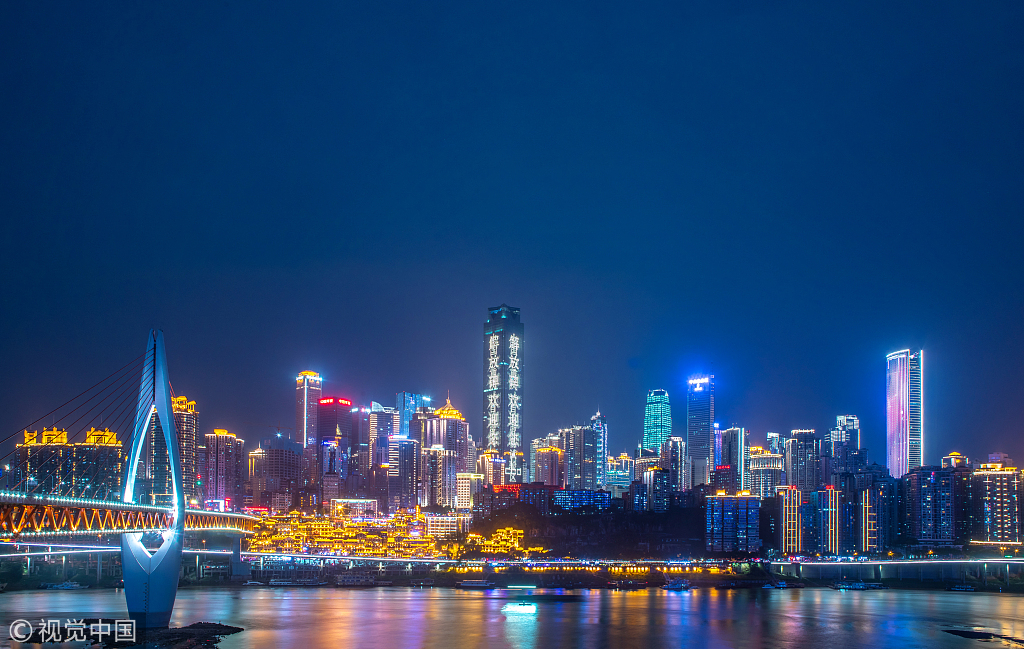 CHONGQING - Southwest China's Chongqing Municipality set its economic growth for 2019 at 6 percent, as it makes plans to foster high-quality growth.
Chongqing's GDP growth slowed to 6 percent in 2018 as traditional pillar industries like auto-making, electronics, engineering, pharmaceutical and energy sectors lost steam.
Chongqing has turned to new industries such as big data, artificial intelligence, driverless vehicles, 5G network and smart hardware for new growth momentum, according to its government work report at the annual session of the municipal people's congress on Sunday.
The sprawling metropolis along the Yangtze River was one of China's fastest growing cities. Its economy was on a 15-year streak of double-digit growth before 2017.
Its GDP was 2.04 trillion yuan ($299 billion) in 2018, according to the municipal statistics bureau.