Major Apple suppliers look to diversify
By FAN FEIFEI | China Daily | Updated: 2019-01-29 08:06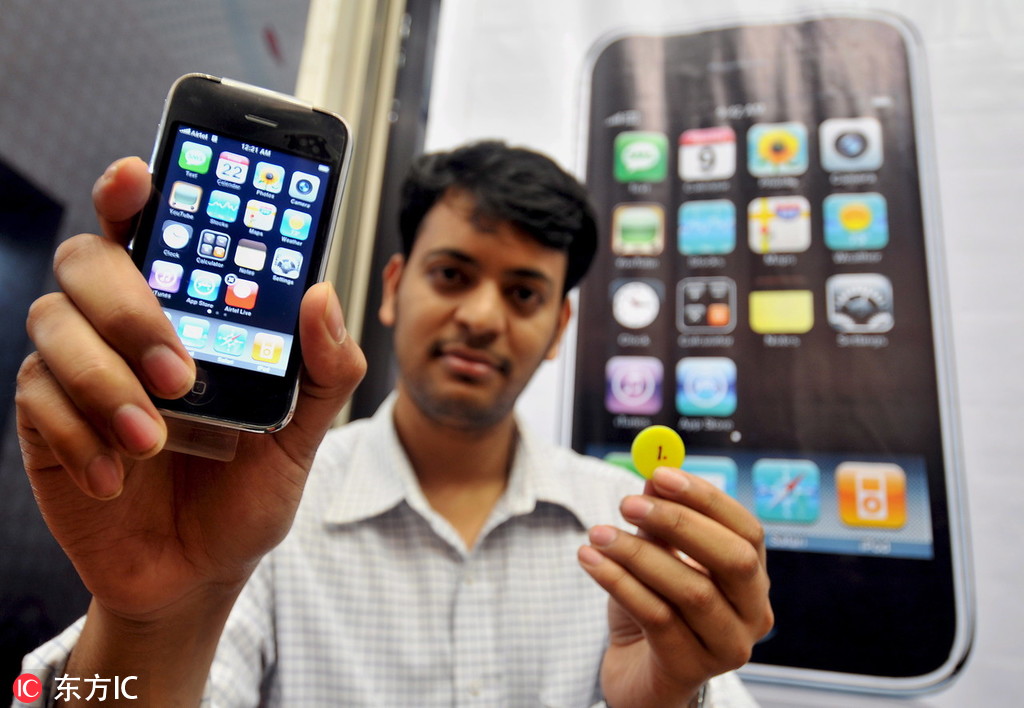 Major Apple Inc suppliers Foxconn Technology Group and Pegatron Corp are reportedly accelerating efforts to build new production plants in Southeast Asia and India, as they look to diversify their supply chain away from the Chinese mainland and to save costs.
Foxconn, the world's biggest electronics contract manufacturer and a key Apple supplier, said in recent regulatory filings that it has invested $213.5 million in an Indian subsidiary and acquired land use rights in Vietnam, the Financial Times reported on Sunday.
The Wall Street Journal also reported last week that Foxconn is considering building production plants in India. It said executives at Foxconn are considering whether to include an Indian project in spending plans.
Senior executives, possibly including its chairman Terry Gou, plan to visit India after next month's Lunar New Year to discuss the plans, people familiar with the matter said.
The company is also considering setting up a factory in Vietnam, the Vietnam Investment Review reported in December.
Foxconn declined to comment on these reports.
In addition, Foxconn is stepping up efforts in the semiconductor and chipmaking sector, in a bid to wean itself off its heavy reliance on manufacturing smartphones and diversify into new areas.
Following the manufacturer's decision to expand its reach beyond the Chinese mainland, Apple's other contract manufacturer Pegatron will also expand its production capacity in three other countries, including India, Indonesia and Vietnam, the Financial Times reported.
SJ Liao, Pegatron's president, said the company would announce a concrete plan for its Vietnam expansion soon, but added Pegatron's pace of expansion might depend on further developments in the trade tensions between the United States and China, the Financial Times report said.
Currently, Pegatron accounts for about 30 percent of Apple's assembly orders. The company has thus far focused production almost entirely on the Chinese mainland, but it now intends to change that with its expansion further afield.
"The reason for Apple suppliers' expansion in Southeast Asia and India lies in the relatively low labor costs and tax relief policies there. The early-stage and simple assembly business would be concentrated in these countries," said James Yan, research director at Counterpoint Technology Market Research.
Yan said the manufacturing of core and high-end electronic components, such as displays and chips, are still located in the mainland's Yangtze River Delta and the Pearl River Delta.
"Meanwhile, these Apple suppliers have accumulated rich experience in intelligent manufacturing and assembly, which would help to expand their overseas presence in the South Asian markets," he said, adding their advanced manufacturing experience in China could be duplicated in these countries.
Apple has lowered its revenue forecast for the first time in almost two decades, citing weakening demand and lower-than-expected iPhone revenue in China as among the factors.
The US tech heavyweight has also slashed the price of some of its iPhone models by up to about 800 yuan ($119) for its channel partners in China.
Media reports also stated Foxconn aimed to cut 20 billion yuan from its expenses this year, as it faces a very difficult and competitive year.
"Both foreign and domestic suppliers of Apple are facing huge pressure as sales of the iPhone XR are lower than expected," said Jia Mo, a research analyst with technology consultancy Canalys.