Death toll rises to 115 in Mexico pipeline blast
Xinhua | Updated: 2019-01-29 09:42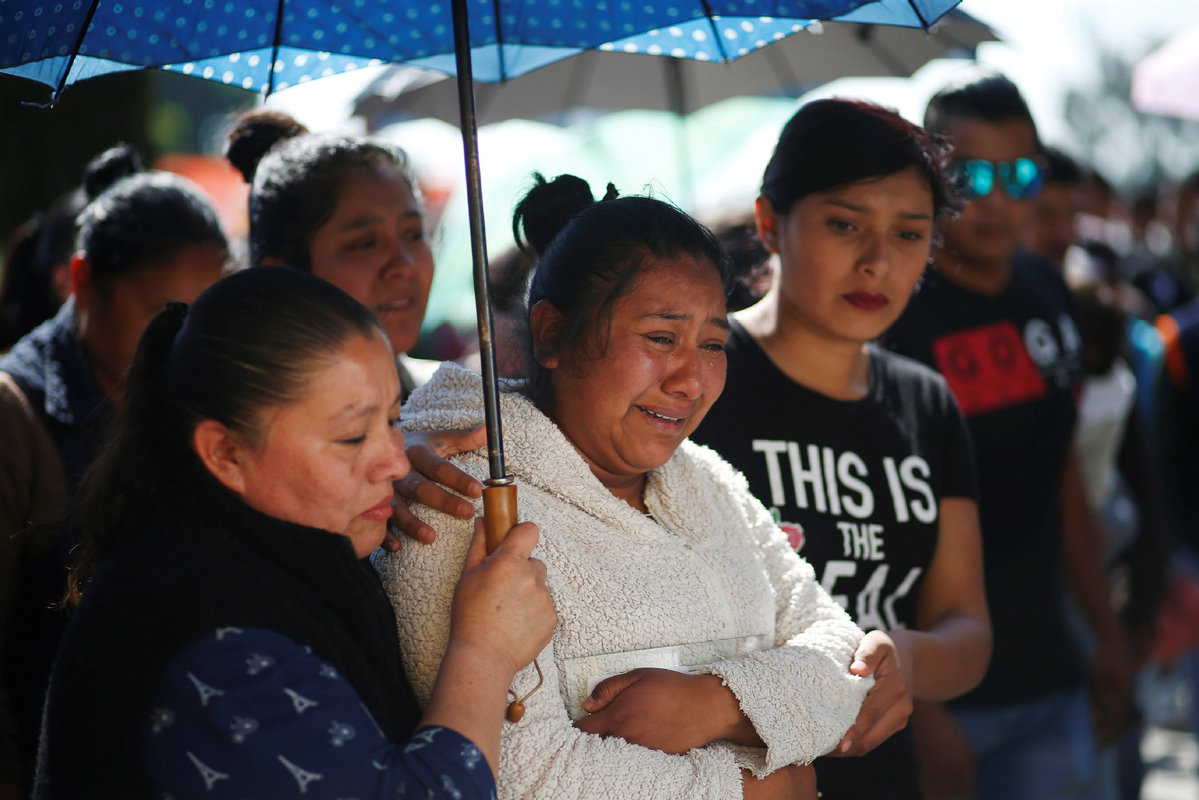 MEXICO CITY - The number of people killed in a pipeline explosion in the central Mexican town of Tlahuelilpan, Hidalgo has reached 115, Health Minister Jorge Alcocer said on Monday.
Since the Jan 18 blast, the death toll has been rising as many of those who were injured, most with severe burns, died from their wounds.
"This weekend, Saturday in particular, was the first day that not a single person died as a result of this major disaster...In the past 48 hours, only one patient has died," Alcocer told reporters during the government's daily briefing.
Some 32 patients remain hospitalized and they "have a better prognosis," though recovery will take a long time due to the gravity of their injuries, he added.
Alcocer visited eight of the patients over the weekend, and while they remained in "delicate" condition, "they have recovered their memory" and "are aware of what happened."
The leaking pipeline, which gushed fuel like a geyser, drew an estimated 600 to 800 people, many of whom carried canisters and other receptacles, to fill up on free gasoline, before it burst into flames.
The impact of the explosion and subsequent fire killed scores of people at the site.
Authorities said that the pipeline leakage was illegally tapped by fuel thieves, a problem that cost the country some $3 billion in 2018.